Posted by Will Duderstadt in All, Home Design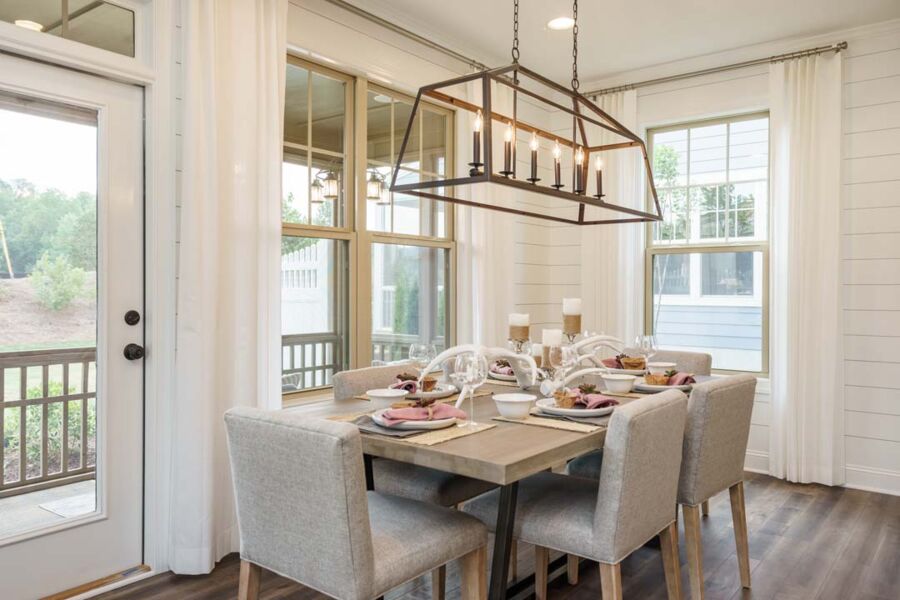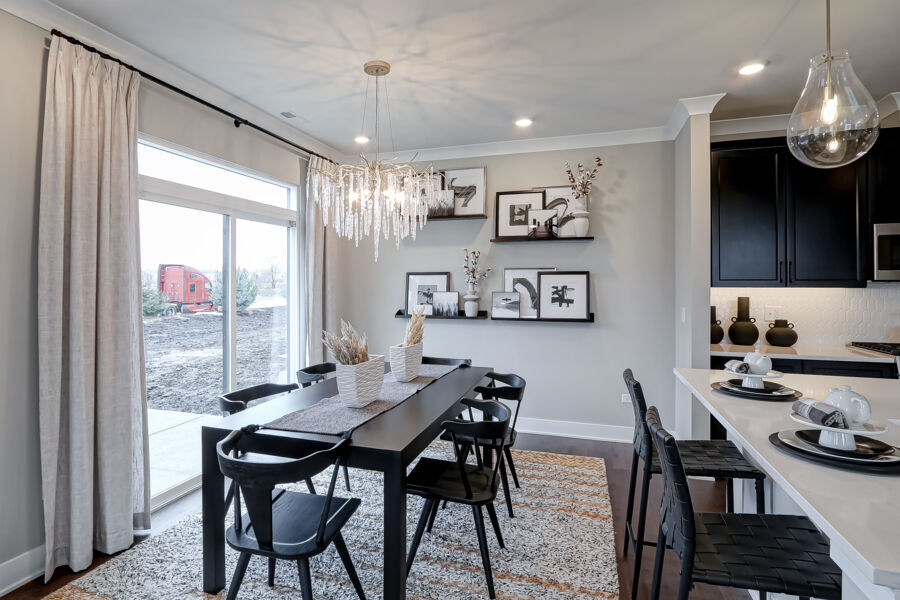 The holidays are coming. Are you ready for the throngs of people you're expecting for a season's worth of dinner parties? If not, it might be time for a new dining table and chairs. But don't go buying the first thing you see.
There are pros and cons to each table shape. And then there are all those extra chairs you need to factor in. It's enough to make your head spin!
How to choose a dining table
Round tables are arguably the most space efficient in terms of creating a comfortable exchange between diners. In the case of both the round and oval table, no one need sit at a corner when the table is crowded beyond its ideal capacity. However, round and oval tables may be off-putting for those who prefer to match the clean lines found in the rest of the dining area.
Square and rectangular tables use the shape of a room to their advantage. Their 90-degree angles provide clear, unencumbered walkways around the perimeter. The downside is that the longer a table (rectangular or oval) is, the more difficult it is for those sitting on the farthest ends to hear one another. Plus, when a square or rectangular table is overstuffed with guests, someone's bound to get stuck straddling a corner.
If you're lucky, you'll find that one shape accommodates both your functional needs and aesthetic wants. For 10 to 12 people, an oval or rectangular table is best.
How to choose a dining chair
Once you determine the table you want, you'll need chairs to seat your guests. "Most people buy dining chairs for looks without giving enough attention to comfort," says Triggs. "Make sure you're purchasing comfortable chairs that guests will enjoy sitting in for long periods of time."
Chairs with arms are lovely and can be very comfortable, but they're space hogs when it comes to a large crowd. Should you wish to have such chairs for big parties, Triggs suggests limiting them to the heads of a rectangular or oval table. Armless chairs, on the other hand, will allow you to squeeze more of them around a table of any shape.
But just how many chairs does one household need for that handful of large-scale dinner affairs annually? First buy the amount of chairs that will naturally fit around your dining table at its everyday size (likely its smallest size). If you can afford the space and the cost, Triggs suggests storing additional full-size chairs on either side of the buffet, next to an entry console and maybe in a guest room if necessary.
Find more information on how to choose dining chairs here.
Original content via Houzz

Author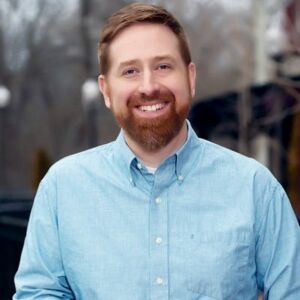 Author
VP, Chief Marketing Officer of Corporate Marketing at M/I Homes, Inc., Will oversees online marketing campaigns, lead generation, SEO, PPC, Social Media, and content strategy. Selected to Professional Builder's 40 Under 40 in 2017, Advisory Board Member of the Zillow Group (ZG) New Construction Advisory Board, and 5 time speaker at NAHB International Builder Show. Fluent in Emoji. Fan of ☕️🌮🐱🍣🌱
Recommended Stories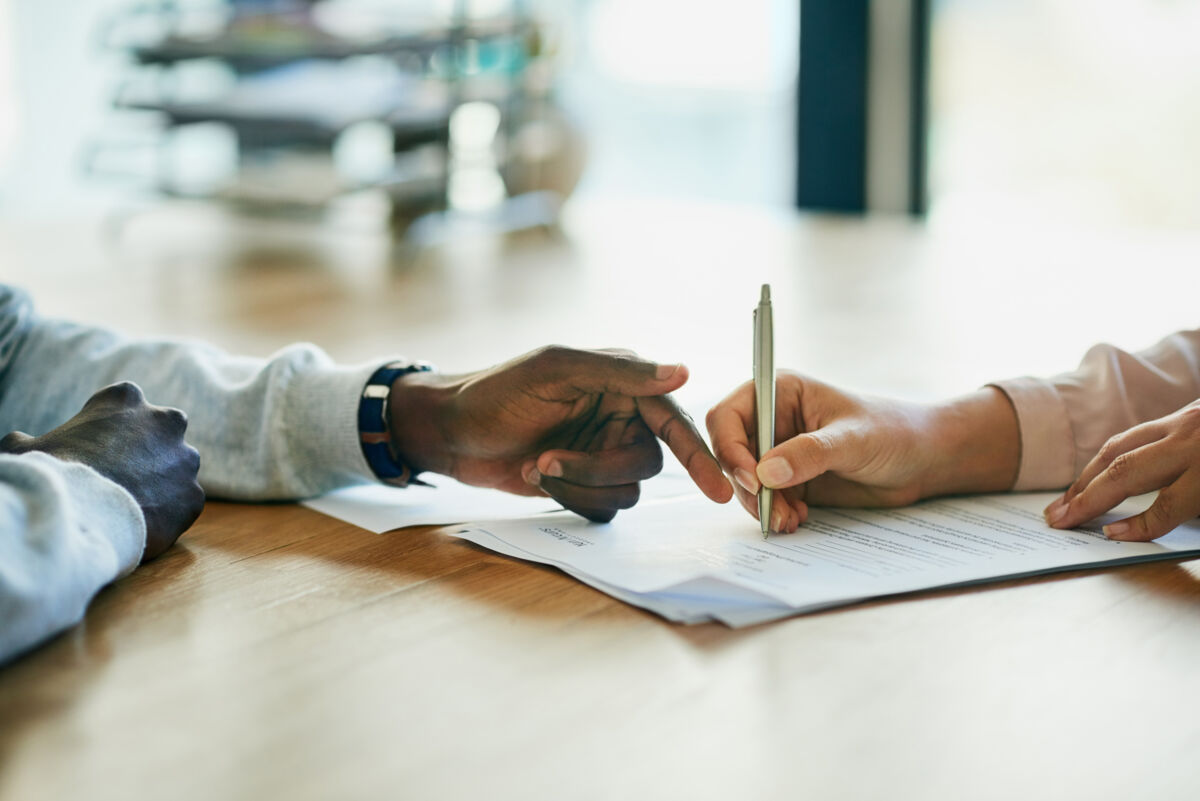 How Does Earnest Money Work?
Author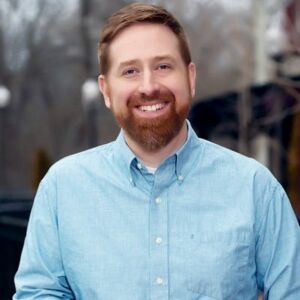 Author
VP, Chief Marketing Officer of Corporate Marketing at M/I Homes, Inc., Will oversees online marketing campaigns, lead generation, SEO, PPC, Social Media, and content strategy. Selected to Professional Builder's 40 Under 40 in 2017, Advisory Board Member of the Zillow Group (ZG) New Construction Advisory Board, and 5 time speaker at NAHB International Builder Show. Fluent in Emoji. Fan of ☕️🌮🐱🍣🌱