Posted by Will Duderstadt in All, Home Design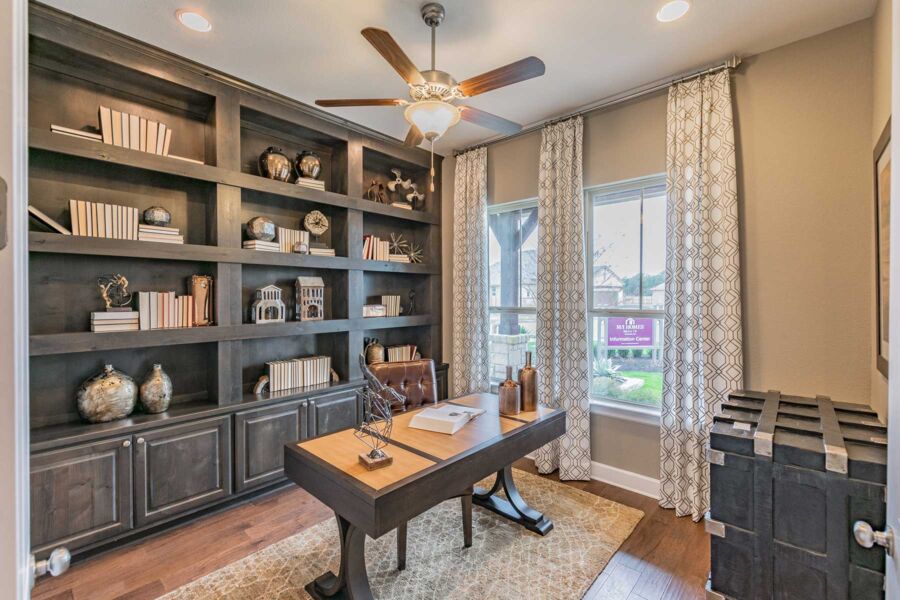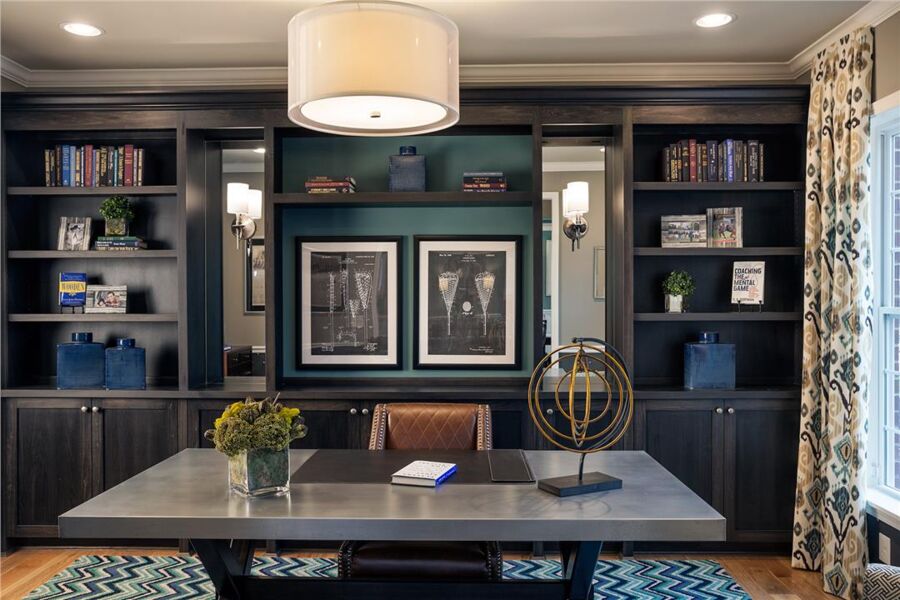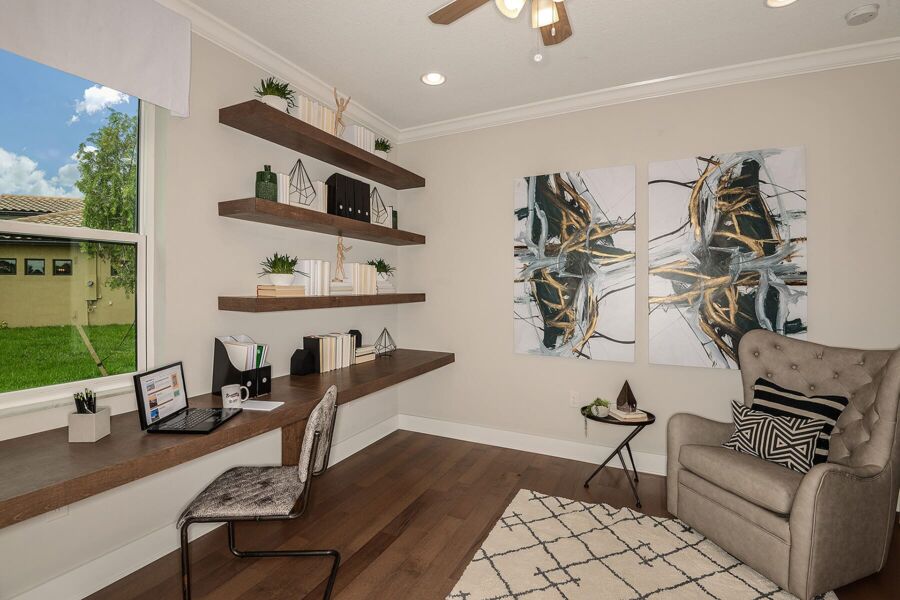 With all of the technology of today, working from home is becoming more and more popular. We're able to be connected to everyone around the world with email, texting, gotomeeting.com, etc. that it's easy to work from anywhere!
With that said, those who work from home take on the challenge of creating their own home office. Some of us may put hours into determining the best way for our home office to be organized and decorated, but for others it may not be something that we put much thought into. You wouldn't want your boss making a surprise appearance to find you working on the kitchen table with left over food, kids' homework, and all of your personal mail all over your work station, would you?
To help those who may need some friendly home office organization advice we have put together our top 5 tips to help get the process started!
Dual Purpose Office? A lot of people have a home office that is being used for a dual purpose. The most common is a guest room and an office. You may need to have that extra bed for those out of town visitors, but is it taking up too much space? Something to consider is purchasing a murphy bed. This allows you to still have a space for your guests but allows you to pack it up the minute they leave, leaving you with additional space in your office to move around. Or consider a day bed, looking more like a couch during the work week!
Too many office supplies? A lot of us will stock up on office supplies during back to school time where items are extremely inexpensive. However we don't think of all of the space that those items take up. If you have a closet in your office make sure to add shelves, cubbies, boxes, and labels to help get these items out of the way, but still organized. Don't have a closet? Is there a space in the garage, attic, or basement that you can store bulk items until you need them again? If you don't own a label maker, it might be time to purchase one!
Get Motivated! Do your office walls scream "motivation" or do they scream "boredom"? A dreary atmosphere will definitely not motivate you to do your best. Splurge on some new paint, window treatments, or lighting to make this space a motivating space for optimal productivity.
Declutter! It's amazing how much paperwork we tend to hold on to that we realize really isn't necessary. How much stuff do you have in your office? Here are some suggestions for helping to "purge" these items:
If you can access this information online – Throw it out (or shred if needed)
If you can store it at your main office – Send it to them!
If you can scan this information and file it on your computer – Do it!
If it's really old, personal information that you don't need – Shred It!

Author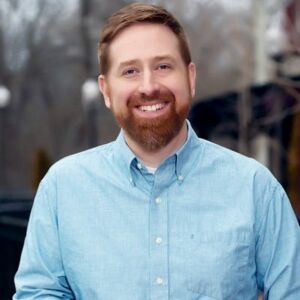 Author
VP, Chief Marketing Officer of Corporate Marketing at M/I Homes, Inc., Will oversees online marketing campaigns, lead generation, SEO, PPC, Social Media, and content strategy. Selected to Professional Builder's 40 Under 40 in 2017, Advisory Board Member of the Zillow Group (ZG) New Construction Advisory Board, and 5 time speaker at NAHB International Builder Show. Fluent in Emoji. Fan of ☕️🌮🐱🍣🌱
Recommended Stories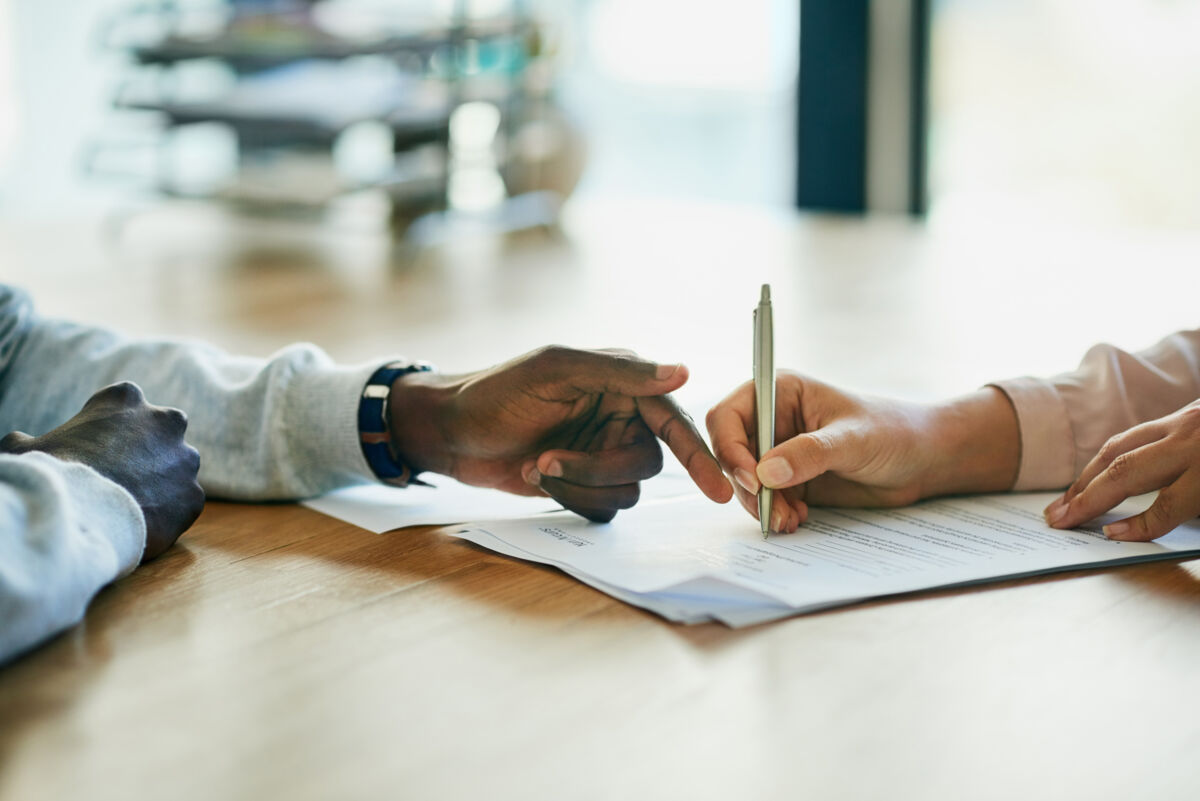 How Does Earnest Money Work?
Author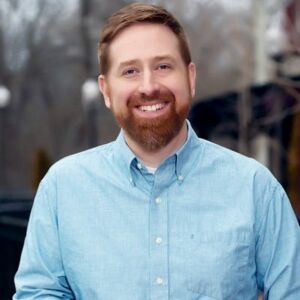 Author
VP, Chief Marketing Officer of Corporate Marketing at M/I Homes, Inc., Will oversees online marketing campaigns, lead generation, SEO, PPC, Social Media, and content strategy. Selected to Professional Builder's 40 Under 40 in 2017, Advisory Board Member of the Zillow Group (ZG) New Construction Advisory Board, and 5 time speaker at NAHB International Builder Show. Fluent in Emoji. Fan of ☕️🌮🐱🍣🌱