​If you've ever moved before, you totally understand why moving is one of the most stressful life events. You're uprooting your life, your home is in shambles and in boxes, and there's a lot to coordinate. But you're probably moving for a very good reason: maybe you're downsizing, moving up, or getting into a home that has a better floorplan for your family. That's exciting! When we moved into our brand new M/I Home in November, that's what I was focused on.
​There are a ton of moving tips out there and I scoured Google and Pinterest for many of them. But as always, we learned plenty firsthand. What feels harder and more unclear is how to actually settle into your new home. There's no deadline when it comes to settling in, though I know we want to have it done ASAP.
​I believe settling into your new space well begins with moving out of your previous space well. For that reason, I'm sharing my top three moving tips (that I'm sure I read somewhere but didn't take seriously until I lived it) and then encouraging you with my top tips for settling into your new home sweet home.
​You're going to feel so much better about your move in just a few minutes!
Moving Tips
1. Declutter prior to packing.
This was the best thing we did for moving prep and my husband agrees. Some people might say to hold off on decluttering until you're moved and have the brain space to make those decisions. For us, it worked best to do this on the front end. If you're able, I recommend beginning to declutter weeks or even months before your move date. Decide on what items you want to bring into your new space and which ones will better serve someone else.
Furniture was the biggest thing we got rid of. We had many pieces that we knew wouldn't work well in the new home or we just didn't like anymore. We sold a lot of it on Facebook Marketplace. Whatever was left over went with other items into a community yard sale. Since we got rid of most of our furniture it wasn't very comfortable the last few weeks and we had to buy pretty much all new stuff, but it was worth it for us. This made loading and unloading for the actual move so easy.
2. Label specifically.
I labeled boxes pretty generally ("kitchen," "owner's bath," etc.) which was fine for packing, but it made unpacking and finding specific things challenging. A moving company (Bellhops) handled our move. Specific labels would have helped me better direct the moving team about where to put certain boxes. For example, instead of labeling a box "kitchen" I should have put "Kitchen - Dinner Plates and Bowls." The moving team was great and very efficient; this extra detail would have made it even easier.
3. Pack intentionally.
If you're able and know your moving date well ahead of time, begin packing in advance. Of course, there's certain things you can't pack until the day-of, but get everything else organized and into boxes. Pack an "open first" box and have it clearly identifiable so you know exactly where to find it. This will have things like toilet paper, paper towels, scissors—anything you know you'll need first and that will help with the unpacking process.
It would also be wise to pack all your valuable and important items together and keep close to you during the move - important paperwork, medications, sentimental items, etc. The last thing you'll want is to be scrambling to find something or worry you left something important behind. Before you leave for the last time, do a final lap (or 2) to ensure you've gotten everything. Don't forget places like the attic, crawl space, or closets.
Settling in Tips
1. Take your time.
This is the most important thing to remember: feeling settled will take time. No one is expecting you to move in and immediately have everything perfectly decorated and furnished. If you can do that, amazing! But most of us won't. They say it takes about six months to really feel settled. Embrace it. It's better to take your time and mindfully put together your home than to rush and feel the need to change everything in two weeks.
2. Get inspiration.
Pinterest is the perfect place to get inspired. I created a Pinterest board for our new home and separated it into the different areas (kitchen, living room, our bedroom, etc). This helps figure out colors, textures, styles that speak to you and then you can place accordingly. Shopping is more fun when you know what you're looking for. You will create a space you love.
3. Set aside one room for unpacking central.
The sight of many moving boxes can be stressful. Dedicate a place to put these (ideally one with a door so you don't have to see it all the time) as you're working through the unpacking. We have an extra guest room upstairs that has been perfect for this. This was the catch-all room when we were unloading, and now that we're down to just a few boxes, it's the room to hold onto things we're making decisions about. Having this centralized in one place will make you feel like you're making progress and will allow you pick up where you left off when you're ready.
4. Furnish one or two most used spaces first.
Where do you spend the most time? Get those rooms settled first. For most people, it's probably the kitchen and bedroom. A cozy, clutter-free place to sleep and a functional place to make your coffee and nourish your body will make a big difference. You'll be rested and fueled to tackle the next item on your settling in to-do list.
5. Place big, more important items first.
Beds in the bedrooms, couch in the living room, desk in the study—these pieces take up a decent amount of space in rooms. It's amazing how much more complete a room can feel with just one focal piece of furniture. Plan around them or just let it be for a little while. Once those types of items are in then it's just the details. Don't you feel better already?
6. Utilize lists.
If you're anything like me, you thrive with lists. I had two major lists that helped me feel most settled after we moved. One of them was for updating our address (you don't realize how many places your address is until you move). It really feels like home when you start getting mail to the new address. The other was for things I wanted to get to complete our spaces. These lists helped me get the ideas out of my head and made sure nothing was overlooked.
No matter what stage you're in—packing, moving, settling in—I encourage you to ask for help. It's a lot to do on your own and the help can make any part of it much more enjoyable. I wish you the very best in your new adventure. I hope these tips will have it feeling like "home sweet home" in no time. What tip was the most helpful for you?

Author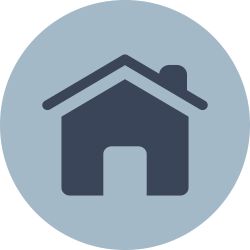 Author
Rachel Torres is a rare Raleigh, NC local. She is a New Home Consultant for M/I Homes' Raleigh Division and is a soon-to-be M/I Homes homeowner herself. Her blog, Flourish with Rach, is inspired by serving others in areas she knows well – real estate, goals, organization, wellness – through tips and encouragement she's learned along the way.
Recommended Stories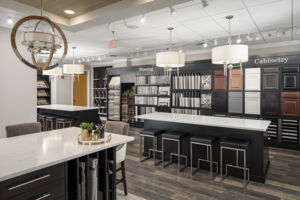 Insider Tips for a Successful Design Studio Appointment
Author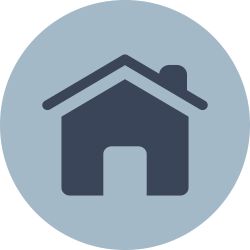 Author
Rachel Torres is a rare Raleigh, NC local. She is a New Home Consultant for M/I Homes' Raleigh Division and is a soon-to-be M/I Homes homeowner herself. Her blog, Flourish with Rach, is inspired by serving others in areas she knows well – real estate, goals, organization, wellness – through tips and encouragement she's learned along the way.