This new "Happy Homeowners Interview" features Merrill and Karen Cohen, who bought their home in Maryland. The Cohens shared their experience of the entire homebuilding process with M/I Homes, from choosing their homesite to making interior design choices and were excited to share their experience with us!
M/I Homes: Is this your first M/I Home and what convinced you to choose M/I over another builder?
Merrill: Yes, this is our first M/I home. There were three builders in the development where we wanted to purchase a new home. One builder's homes were too large; the other builder's home plans were too small. The M/I home was just right!
M/I Homes: What is your floorplan called and what features of your home do you especially love?
Merrill: The floorplan is called the Picasso. We especially enjoy the large kitchen/great room area. It's perfect for hanging out and entertaining. We also enjoy the loft area which has turned into a man cave.
M/I Homes: Overall, how was your experience with M/I Homes? Did you pick your homesite and floorplan to build the home, or was the home already started for you?
Merrill: We picked the lot and floorplan. We especially liked working with Chris and using the design center to choose all the options to personalize the home to match our decorating vision.
M/I Homes: Do you have any fun memories from building?
Merrill: Our prior house was nearby and we visited the site regularly to watch the progress. We enjoyed seeing the home develop from a hole in the ground to the finished product. We brought our dog over before the house was finished to let her see her new home. She immediately marked her territory!
M/I Homes: Was there something about your home that made you immediately know you wanted to move in?
Merrill: The kitchen/great room area immediately caught our attention. We spend most of our time there and the room was exactly what we were looking for: a large, but informal space for hanging out and entertaining.
M/I Homes: What do you like about your neighborhood/community?
Merrill: This is a new development which includes retail and restaurants along with residential areas. We like being able to walk around the neighborhood or walk to the restaurants and bars. The neighborhood also has great access to the highways and is very convenient.
M/I Homes: Anything you would recommend to someone looking for a new home?
Merrill: I would advise someone buying a new home to look for a builder that will encourage communication and will easily resolve issues that will inevitably come up. This is the third new home we have bought. There are always problems and issues. It is important for the homeowner to be vigilant and ensure that the home is properly built. We found M/I to be very receptive to any issue that we presented and resolved problems without hesitation.
M/I Homes: What is your favorite memory in your new home thus far?
Merrill: We particularly enjoyed the process of turning the house into our home. From watching it being built, and participating in the design, to the final decorating process. We also enjoy watching the neighborhood turn into a community. One particular memory that stands out was during the blizzard of 2016 (36″ of snow). From walking down (and closing) the neighborhood bar with a few neighbors, to helping neighbors shovel their driveways, to watching the plows come dig us out (while our old neighborhood was still snowed in!).
M/I Homes: Any additional comments?
Merrill: It was great working with Chris. She is a real asset to the company. We also particularly like working with Joe from the service department.
**Merrill and Karen Cohen live in a new community in Gaithersburg, MD. They have downsized from a large single family home to a new M/I townhome in a smart urban living community, which provides a city living experience without all the city living inconveniences. They enjoy taking advantage of all the shopping and dining that are just a short walk away. Life is good!

Author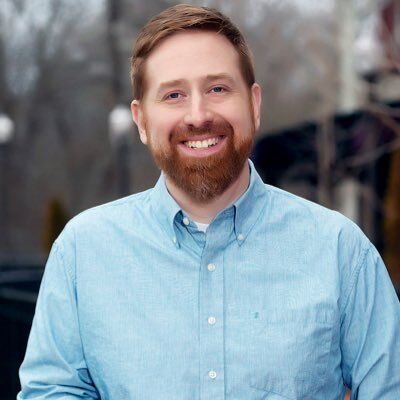 Author
VP, Chief Marketing Officer of Corporate Marketing at M/I Homes, Inc., Will oversees online marketing campaigns, lead generation, SEO, PPC, Social Media, and content strategy. Selected to Professional Builder's 40 Under 40 in 2017, Advisory Board Member of the Zillow Group (ZG) New Construction Advisory Board, and 5 time speaker at NAHB International Builder Show. Fluent in Emoji. Fan of ☕️🌮🐱🍣🌱
Recommended Stories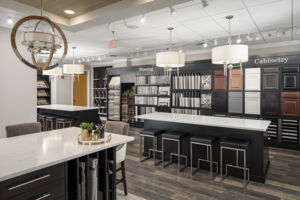 Insider Tips for a Successful Design Studio Appointment
Author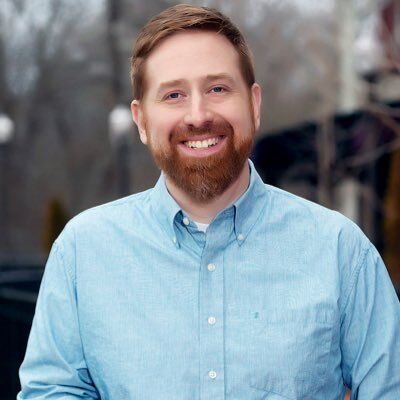 Author
VP, Chief Marketing Officer of Corporate Marketing at M/I Homes, Inc., Will oversees online marketing campaigns, lead generation, SEO, PPC, Social Media, and content strategy. Selected to Professional Builder's 40 Under 40 in 2017, Advisory Board Member of the Zillow Group (ZG) New Construction Advisory Board, and 5 time speaker at NAHB International Builder Show. Fluent in Emoji. Fan of ☕️🌮🐱🍣🌱