This new Happy Homeowner story is about Rebeca Wedemeyer, who purchased her new home in our Crown community in Maryland over a year and a half ago. Rebeca's shared with us some of her thoughts and experiences with M/I's building process!
M/I Homes: Is this your first M/I home? What convinced you to choose M/I over another builder?
Rebeca: This is my first M/I home. The floorplan and layout are what sold me – hands down. It was creative and current and struck the right balance of relaxed and sophisticated.
M/I Homes: What is your floorplan called and what features of your home do you especially love?
Rebeca: I have the Picasso plan. There are several features I love. Unlike many townhome layouts, the front door (which is on the ground floor) opens to a spacious and well-lit family room. It's perfect for inviting neighbors in for a glass of wine at the spur of the moment – which I do often! Also, the main level has an open floorplan with plenty of windows that are perfect for entertaining and just as perfect for a relaxed night at home. And of course, the rooftop terrace and loft are delightful. Finally, I absolutely love the windows. They are virtually floor to ceiling and there are plenty of them!
M/I Homes: Overall, how was your experience with M/I Homes. Did you pick your lot and floorplan to build the home, or was the home already started for you?
Rebeca: I had a great experience. I moved from across the street and had had my eye on this development and the specific lot I picked. I got to start from scratch and select features to my taste.
M/I Homes: Do you have any fun memories from building process?
Rebeca: Like most of us, I'm busy so I was glad the process was smooth and hassle-free. That said, some of the guys on the job got a big kick of me and Maxi (my 5-pound fox terrier) visiting the site often. I guess that's the hazard of living across the street. They always seemed to enjoy the break!
M/I Homes: Was there something about your home that made you immediately know you wanted to move in?
Rebeca: The community itself is very well-designed. But when I saw the M/I Picasso model, I was sold!
M/I Homes: What do you like about your neighborhood/community?
Rebeca: There are several things I like about the community. First, there is plenty of space between homes. We have two-car garages and driveways which means there's quite a bit of space between you and the neighbors behind you. It's quite spacious in the front as well which is very unique in a townhome community. Also, they've done a great job creating green spaces and meeting places throughout the community. I have an end unit which overlooks a large landscaped brick pathway which leads right downtown. Neighbors and I will often meet on the benches to chat.
M/I Homes: Anything you would recommend to someone looking for a new home?
Rebeca: Well, I would say the old adage – location, location, location – holds true. It's worth your time to ensure that the location itself meets your lifestyle. Not only the general community but also the lot itself. I chose a "premium" lot with extra charges that were hefty. My friends thought I was nuts! Now that I've been here for a year and a half, they all get it. I've got the most beautiful views of green spaces and because I'm located literally in the center of the community on the walkway, I know all of my neighbors. I think sometimes people can be penny wise and pound foolish when it comes to buying a house but living space and community are very important to me and there are few investments as reliable as real-estate. So why not live where you want.
M/I Homes: What is your favorite memory in your new home thus far?
Rebeca: I have organized three block parties since I've lived here. Without a doubt meeting all my wonderful neighbors and helping to build a positive community has been a real blessing.
M/I Homes: What is your favorite space in your new home?
Rebeca: That's a tricky one. I have several "favorite spaces" which is one thing I love so much about the home. In the mornings, I love sitting downstairs on the first floor with my morning cup of coffee. The paint colors look beautiful in the morning sun and unlike many ground floors, it is always cozy. On most evenings, I like curling up on the couch in the living room. I can see the entire community and often passing neighbors will look up to see if I'm around and want to come walk dogs together. In the winters, Maxi and I love the family room fireplace (off the kitchen) and we tend to spend a lot of time there. I also often work from home and have built my office right into the main living area. It's beautiful. Finally, the kitchen is one of my favorite spots. It's both beautiful and well-designed. I often use the expansive island as my "standup office," and of course, when I have people over, we rarely make it to any other part of the house!
M/I Homes: What was something that surprised you the most with building a new home?
Rebeca: I'm fairly decisive and have had a new home built before so I didn't have any surprises. No surprises is a good thing!
M/I Homes: Any suggestions you would give for someone building a new home with M/I Homes?
Rebeca: I'd suggest asking to meet a homeowner or two with your same home plan. Most people are happy to show off their new home and they can often answer simple questions for you and also let you know what they'd do differently, if anything. Also, and this applies to any builder, take a risk and upgrade some features that are important to you. You'd be surprised how much a few key aspects can change the entire feel of your home. For me, I wanted the top of the line hardwood, kitchen cabinets, and iron pickets for my stairs but was just fine with the basics on other options.
**Rebeca lives in the DC area. When she's not relaxing in her lovely M/I home with her dog Maxi, she can be found socializing with her neighbors.

Author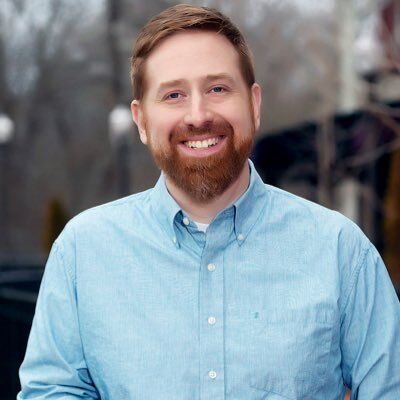 Author
VP, Chief Marketing Officer of Corporate Marketing at M/I Homes, Inc., Will oversees online marketing campaigns, lead generation, SEO, PPC, Social Media, and content strategy. Selected to Professional Builder's 40 Under 40 in 2017, Advisory Board Member of the Zillow Group (ZG) New Construction Advisory Board, and 5 time speaker at NAHB International Builder Show. Fluent in Emoji. Fan of ☕️🌮🐱🍣🌱
Recommended Stories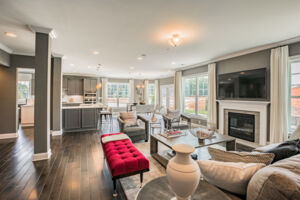 How to Choose Accent Furniture
Author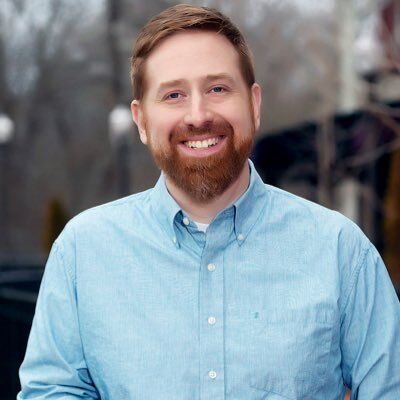 Author
VP, Chief Marketing Officer of Corporate Marketing at M/I Homes, Inc., Will oversees online marketing campaigns, lead generation, SEO, PPC, Social Media, and content strategy. Selected to Professional Builder's 40 Under 40 in 2017, Advisory Board Member of the Zillow Group (ZG) New Construction Advisory Board, and 5 time speaker at NAHB International Builder Show. Fluent in Emoji. Fan of ☕️🌮🐱🍣🌱