Sarasota, FL
Hidden Creek
The home plan that's right for you
The following plans can be personalized for you and built in this community.
Become a part of this community
See what lots are available for you to begin building the home of your dreams
Energy Cost Comparison
A New M/I Home can result in a yearly energy savings of $2,856. See what your potential savings could be
and Read about the M/I Homes Commitment to Energy Efficient Living
We can't imagine a better home building experience. From sale to closing it was smooth sailing. Building a home was actually a joyful experience. We didn't have any of the nightmare situations that we had been warned about. We would recommend M/I homes. Their team of professionals was fabulous.

From the beginning of the process to the end, we were well cared for. They took our concerns seriously and helped us with anything we needed. They know the product and are very helpful.

We truly felt like we "Came home for the holidays" we love our new home and our neighborhood!! It's truly a gem I look forward to seeing grow and blossom into a little community / family for years to come ! Thank you M/I Homes for doing it right!

Wow! Closings can be stressful and your team did an amazing job!! Really hustling for me to get everything ready on the big day!! It was complete and so organized...it was the quickest process ever!! I have spent more time buying a car! The best part I felt I was among family...I can tell they really care about me! They were there for me and really appreciate that! Closing was perfect! From paperwork to the package presentation to the hugs are the end!!

Every person I worked with at M/I Homes was friendly, knowledgeable and professional. Even though I was purchasing one of their Smart Villa's, I was treated like I was one of their most important clients. I was nervously doing this on my own and I truly had a very nice experience from start to finish. I would absolutely not hesitate to recommend M/I Homes!

The sales representative, was extremely helpful in providing the information we needed at the beginning to make the proper decision about the location. We were looking at three places. The other places did not provide enough information. The manager of the design center, was extremely helpful in answering all of our questions before we even signed on with M/I. We were paying cash and needed to know the bottom line. The construction manager allowed us to come to the premises to see the houses being built. He answered our questions, so when it came to orientation, it was very quick. Overall, my satisfaction was excellent. We had a very good experience moving in.

The sales consultant was extremely professional and easy to work with. I never felt like I was being sold or forced in a decision.  It was a mutual process throughout. The home buying process is excellent. The overall quality of the home is strong.
Discover the neighborhood and all it has to offer
Discover what's around the community, plan your commute, and find the perfect dinner spot.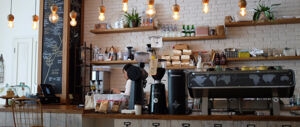 9.4 miles away (about a 20 minute drive)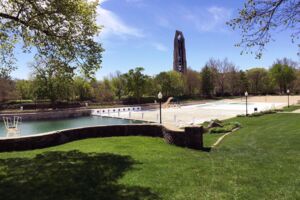 12.9 miles away (about a 31 minute drive)
12.4 miles away (about a 28 minute drive)
Ready to plan a visit? We can help
Send us your preferred time to stop by and a sales representative will take care of the rest