Brownsburg, Indiana
Sonora
The home plan that's right for you
The following plans can be personalized for you and built in this community.
Become a part of this community
See what lots are available for you to begin building the home of your dreams
Aubrey [New Home Consultant] was really patient with us in answering our questions. She has always been honest and friendly with us. Also, Tony Hall provided outstanding service. He did an excellent job as our Construction Manager. My experience with M/I Homes has been very positive. M/I Homes is a very good builder. We are very happy.

We found that the whole team was very friendly, cooperative, and helpful through all of the decision making starting with sales all the way through construction and orientation. Whenever we had any questions they were able to answer them and make helpful suggestions.

It was really easy and simple with the way M/I Homes made the process. This was my first experience. They were able to answer our questions right away. The deadline was met. They were actually ahead of time. I was told the home would be ready in June or July but it was ready in April.

We love the community here and would certainly recommend M/I to anyone looking for a home.

I would recommend M/I Homes to anyone looking for a fresh start, in a reasonably priced home with the feel of custom surroundings.

Our experience with M/I Homes was fantastic. They delivered in every way & we truly love & enjoy our home. Nothing short of phenomenal!!

Am so delighted I chose M/I Homes. They're the best. They give the exact structure I requested of them and it was done timely.

The building process was a breeze with M/I. Everyone treated us like part of their family. Aubrey and Aaron went out of their way to make sure we had everything we needed and we couldn't have asked for a better team. We love our home and our neighborhood.

This was the first home I built and choosing to go with M/I was a great option. Everyone was very informative and understanding and helped me navigate through this process with no issue.

M/I homes was a great experience for us. We were looking to move in from out-of-town quickly and they helped us in doing so. They are professional, courteous and will get you to where you need to be. I would definitely recommend M/I Homes to friends and family.

My experience with M/I Homes, I'd call it fantastic due to the team I worked with which was Aubrey, Tony, and Drew. It is worth is because they were all good listeners and problem solvers. That made it better for me and my family.

Great experience for our first home being built. The staff was amazing and everyone involved made it so easy for us. So happy we went with M/I!

Overall, M/I has been a wonderful builder. The house was clean throughout construction and they kept us updated on a weekly basis. We love our new home!

The best designs are M/I Homes. I am still loving my house. M/I Homes is very good.

I was thinking it was not going to be easy. When I came across M/I Homes, everything was like a dream. It was just easy. They gave me updates every week. M/I Homes is the best for me.

Overall, building with M/I Homes has been an amazing process. We absolutely love our home and love how welcoming and knowledgeable all of the representatives from M/I were.

Our overall experience was great. M/I kept in great contact with us; we got weekly updates. If we had any questions, they answered them right away.

I had a great experience with M/I Homes. They are trustworthy, sincere, and have a good customer relationship with customers.

M/I Homes gives me a home, and I am happy. They give me the opportunity and details step by step from foundation to closing. Rest assured, M/I Homes is the best. Thank you.

They were good at processing our mortgage and everything. We don't have any regrets using them. The loan officer is also good. We went to our new home and everything is good.

I was stressed initially since this was my first house, but the entire process is easy to follow for a busy person and they deliver on time without any issues and meet your expectations. You could even stay out of state and be at peace knowing M/I Homes will take care of your house construction.

M/I Homes is a good company to work with. I would recommend them for anyone who is wanting a new home.

They are always quick to respond. They are fast in responding to customer requests.
Discover the neighborhood and all it has to offer
Discover what's around the community, plan your commute, and find the perfect dinner spot.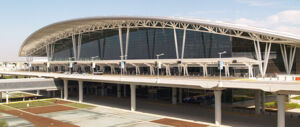 Indianapolis International Airport
18.8 miles away (about a 24 minute drive)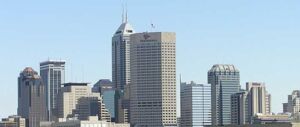 14.2 miles away (about a 24 minute drive)
14.9 miles away (about a 27 minute drive)
Ready to plan a visit? We can help
Send us your preferred time to stop by and a sales representative will take care of the rest