Westfield, IN
Scofield Farms
The home plan that's right for you
The following plans can be personalized for you and built in this community.
Become a part of this community
See what lots are available for you to begin building the home of your dreams
Energy Cost Comparison
A New M/I Home can result in a yearly energy savings of $2,856. See what your potential savings could be
and Read about the M/I Homes Commitment to Energy Efficient Living
Matt Trulock kept us updated on everything even after move-in. He has gone out of his way to keep us happy. It was an excellent experience. I have built two homes and my wife has built seven and this was the best experience we have had.

It was a very good experience for our first time home buying. Our overall experience was efficient and enjoyable.

It was a very easy process with using M/I Financial. Everything was clean, tidy, and very well constructed.

M/I Homes! Where do we begin? Kellie was very informative, patient and understanding.  After many many years as a Manager in the Retail Sales industry, I have a keen eye for the typical "sales tactics" Kellie was very personable, and never pressured us.  If I were still in Sales I would definitely recruit her. Now that construction has started Matt has ALWAYS engaged me in conversation, answering ALL my questions regardless of how small and routine, despite, the many responsibilities he has. We've always felt as if our home was the only home that he was overseeing. We have been more than pleased with our M/I Homes experience, having nothing but positive things to say.

We love our new neighborhood and looking forward to the pool to be complete for next summer! All of our new neighbors have been very nice and welcoming! We enjoy taking walks every evening and watching our neighborhood grow.

The experience went smoothly and we felt informed all the time. This builder and process was so much better. It was great to work with M/I Homes from the planning stage, picking out the lot, and every step of the way everything was smooth and we felt like they were working in our best interests.

It was a very easy process. It was a quick process. It seemed to be transparent and it is a nice house.

The process was quick and dealing with the mortgage was beyond our expectations.

Quality service, accurate planning, and honest upfront cost options.

The floorplans that M/I offers are far superior to any other builder on the market. The team is full of friendly, professional, knowledgeable individuals ready to help you find and design your dream home. The quality of the products M/I uses is impressive, especially for the the price.

M/I Homes made the home building process a breeze! Everything was smooth sailing from initial paperwork, design selections, construction, to closing day. We would recommend M/I Homes to anyone considering building their dream home.

We're very happy to have chosen M/I to build our new home. As first-time buyers, we were nervous about the process. Our new home consultant (Patrick) quickly made us feel prepared and ready to start the build. Our construction manager (Matt) stayed in constant communication throughout and quickly fixed the minor concerns we had during our walkthroughs. The entire process was quick and we're very satisfied with the quality and look of all the choices. I highly recommend M/I Homes to anyone looking for a new beautiful home stress-free!

M/I Homes made buying our first home a fairly quick and easy process. We are satisfied with our home. The M/I employees are hard-working, efficient, and they are truly dedicated to ensuring that the home-buying proceeds as smoothly as possible.

We enjoyed the entire process and every member of the M/I team we worked with. It feels like home and we are excited to make memories.

Working with M/I has been great. My wife and I love hosting friends and family, and the open floor plan has made that a dream. Everyone can comfortably relax in the living room area while dinner is being finished. It has been so great to finally have the perfect space for this!

We were able to stay within our budget and build the exact home to meet our needs. We built our perfect home and look forward to many happy years here. The process could not have been easier or more exciting! Thank you M/I Homes!

They communicated very well and made the process easy for first-time home builders. Their attention to detail and the information they provided was very good. Overall, it was great.
Discover the neighborhood and all it has to offer
Discover what's around the community, plan your commute, and find the perfect dinner spot.
7.5 miles away (about an 11 minute drive)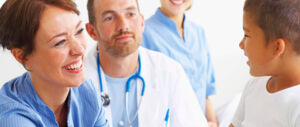 3.5 miles away (about a 5 minute drive)
Ruoff Home Mortgage Music Center
11.0 miles away (about a 23 minute drive)
Ready to plan a visit? We can help
Send us your preferred time to stop by and a sales representative will take care of the rest