Closeout Community

7 Opportunities Remain
Corcoran, Minnesota
Bass Lake Crossing
The home plan that's right for you
The following plans can be personalized for you and built in this community.
Become a part of this community
See what lots are available for you to begin building the home of your dreams
Energy Cost Comparison
A New M/I Home can result in a yearly energy savings of $YEARLY-SAVINGS$. See what your potential savings could be and read about the M/I Homes Commitment to Energy Efficient Living
M/I Homes makes the Ownership of a brand new house a very happy choice when thinking about purchasing a home. M/I Homes allows you to make your home yours by providing many quality choices to choose from. I would recommend looking at building a home when you are finding that all existing homes need lots of improvements to bring it up to the level you would like your new house to be at.

We had a wonderful experience building our home with M/I Homes. This was the first house we have built, so we didn't exactly know what to expect going in. From the first meeting with sales to closing day, it was a seamless experience. We were told it would be roughly 4 months from when they dig the hole to completed house. I think it was a couple days before 4 months when we closed. The actual building experience was great. We had excellent supervisors that answered our questions/concerns right away. They were always available when we needed. Our house is beautiful and we could not be happier with M/I Homes and would recommend to anyone looking to build a home.

Really appreciated the willingness to work with us on potential changes and upgrades. During the initial design meeting, it is really important to go through options in sufficient detail to not miss anything. Shelly was really good with that, and now looking back on that session, we realize it was really important in our overall satisfaction of the home. Also, the willingness of Ben as the Construction Manager to work with us throughout the process was a huge benefit to making the process enjoyable and successful.

I would recommend M/I Homes to anyone who is looking to build a new, quality home. M/I Homes has great people working for them that care about you and the home you're building. They are with you from the beginning to the end of the entire process. You are consistently given progress reports and invited to come see your home go up. We were given many options to choose from with experienced Designers who made you feel welcome and expressed their desire to make your home your dream home. I can't say enough good things about the people I have worked with at M/I Homes. They are knowledgable and caring individuals that help you through the build process. I have been in my home for almost two months now and I can honestly say not a day goes by that I don't say the words "I love my new house."

The team of Ben and Shelly should be considered the gold standard in all of the M/I Homes development associates. Their attention to detail was effective and genuine. they made our transition to our new home feel exciting.
Discover the neighborhood and all it has to offer
Discover what's around the community, plan your commute, and find the perfect dinner spot.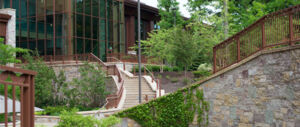 5.8 miles away (about a 14 minute drive)
0.9 miles away (about a 2 minute drive)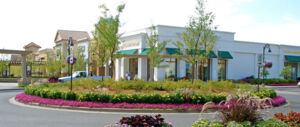 6.6 miles away (about a 16 minute drive)
Ready to plan a visit? We can help
Send us your preferred time to stop by and a sales representative will take care of the rest