The home plan that's right for you
The following plans can be personalized for you and built in this community.
Become a part of this community
See what lots are available for you to begin building the home of your dreams
Our construction manager went above and beyond for us time and time again throughout the home buying process and still continues to do so. We consider ourselves lucky to have had her as our construction manager. Never have I seen someone so well-informed, devoted, and meticulous when it comes to completing their job and doing the best they possibly can. There was not a single instance throughout the building process where I had a shred of doubt. We have and would recommend Cindy and M/I Homes to any and all interested in building a home.

Our New Home Consultant, Elayne, was very friendly and knowledgeable from the moment we first worked with her. She continues to show her dedication to meet her buyer's needs and satisfactions by making weekly check-ins

From the initial sales consultation, through the design process, to the finance and underwriting process, and all through construction and close ‐ we felt that M/I stayed engaged and were always prompt to respond to any questions or concerns we had at any point. They started and finished on schedule, and delivered a beautiful end product. We are very happy with our house.

M/I has demonstrated that they stand by their quality but the quality of their people stands out from the moment you walk through their doors.

M/I cares: the entire team was all in for us. It was beyond refreshing to genuinely be able to "trust the process" and know that our vision for our home was what we were going to get.

From the sales contract to completion and delivery, it was a very pleasant experience. Jason [New Home Consultant] was awesome. He always followed up and was always available to help. I have purchased many new construction homes and he made this the best experience he was great. Cindy [Construction Manager] was great I was very impressed with how well the house was finished out. Just an outstanding job by Cindy.

I truly felt as if everyone at M/I Homes cared about my daughter and myself throughout the whole sales process. No matter the question or comment they were there to help or explain the process. The fact that after we were in our home, they haven't just disappeared and are still there for us is amazing!! Everyone I worked with at M/I Homes is amazing...professional, kind, and completely helpful. M/I homes was the right choice!!​

This was our first home with the build process and M/I Homes guided us the entire way. We appreciated the help through the sales, design, and construction process. They really made us feel like we were a part of the team with building our new home. We are very thankful to everyone we encountered throughout process.

I cannot say enough good things about M/I Homes. The entire homebuying experience was smooth and enjoyable and today we own our forever dream home thanks to the hard work and quality of M/I Homes and their staff.

This was only my second home buying experience, but I was very impressed with how easy M/I made everything. I did not design my home, but once I had it picked out, I received weekly updates from the builder on the construction progress, and it was very nice to be kept in the loop there. In my opinion, the best part of using M/I as the builder and lender was the consistent communication throughout the entire process. What is typically a stressful experience for most people, was extremely smooth and stress-free. Each time I met a new M/I employee, I was blown away with how nice and accommodating they were. Thank you all!

Comparing to the other builders around, we were getting higher quality materials in the homes at about the same price as the other builders. We are grateful that we came across M/I Homes. We were also blessed with a phenomenal project manager. We couldn't have imagined this process going any smoother than it has.

M/I Homes was able to give us the home we desired for an affordable price when no other builder could. They were transparent and honest the entire time from contract, to construction, to closing. Their personnel appear to truly care about their home buyers satisfaction and happiness. We are very happy with our home!

This was our second time building a home and by far the best experience. Everyone at M/I Homes was great. The entire process was seamless and easy from the sales to the closing and every step along the way. We highly recommend M/I Homes to anyone and based on our experience our son is looking to buy a M/I Home in the near future.

We loved working with M/I Homes. Their commitment to making the customer feel valued and cared for is evident in all that they do. From the start to finish we felt cared for by their clear communication and ability to solve problems and get things done. We would recommend M/I to anyone

M/I Homes made sure I was informed of everything related to my build the entire time. They were friendly, professional and prompt in every aspect. They made this experience unforgettable. Our construction manager was amazing! Our New Home Home Consultant was great as well and the Customer Care Manager is fantastic. The people at M/I Title were so incredibly kind, warm and professional!

Cindy (Construction Manager) was thorough with everything at the final walk through. She has been very responsive when we have reached out to her. Elayne (New Home Consultant) was really good about following up and making sure everything was taken care of. The quality is good. I was really pleased with everything they had done.

M/I Homes was a great company to work with. They had great prices and options available. The whole M/I staff I worked with was outstanding. Jared (New Home Consultant) and Cindy (Construction Manager) were awesome to work with. They are both super knowledgeable and helpful and made my first home buying experience special. I would definitely recommend M/I Homes.

Jared [New Home Consultant] was awesome! I can't say enough good things about him. He answers his phone day and night! Cindy [Construction Manager] was an absolute delight. I love this lady and her passion for what she does. She is so attentive to detail. She cares for your home as if it was hers she's building. The best home buying experience ever!

M/I Homes makes this an easy process, we buy our first home with no holds or surprises. It was a great experience. Justin [Construction Manager] has outstanding energy and [has] been always crystal clear with everything. Kind and very respectful, he answer all our questions and make us feel present in every single step of the construction.

Jared [New Home Consultant] was very helpful and made all of the right recommendations based on what my needs were. Cindy [Construction Manager] is a true asset to this team. Her level of support in walking through the home and all my questions would be hard to be bested! Cindy was very helpful even after the home purchase process was completed!

She [Construction Manager] was honest, upfront, and gave us updates! She was great.

If you're looking for a new home, truly look no further. M/I Homes has been absolutely amazing throughout the entire home buying process. We are so incredibly thankful for this experience! For our first home buying experience it was a worthy one to remember! Jared [New Home Consultant] is extremely knowledgeable about the home buying process and the M/I Homes available. Cindy [Construction Manager] provided us with best experience. She was with us truly every step of the way, was readily available to answer our questions and tackle any job. She's passionate about her job and quality of work.

Great experience! The quality and home feel is there! Cindy [Construction Manager] has gone above and beyond our expectations during our build process. She is extremely detailed and resourceful. We feel blessed to have had her in charge for our first home. She guided and spent her time with us as if she was building a home for her family. Throughout this whole process, the #1 person we knew we could count on was Cindy.

Building in a neighborhood with multiple builders, M/I stood out for several reasons. First, the value you get for what you pay is second to none. It was a no brainer for us to build with M/I. Second, the way M/I designs their floorplans is superior. Walking through other homebuilders' models, it was crazy how much unusable space there was. M/I clearly put time and effort into designing beautiful, spacious, well thought out homes.

First time home buyer! Had a pretty great and smooth experience. Would choose M/I again for sure! [New Home Consultant] was super friendly, very patient, and knowledgeable. [Construction Manager] was exceptionally nice and very friendly. Answered all of our questions and very reliable.

M/I has a great selection of houses and amazing package selections. The quality is outstanding and we are so happy with the entire home building/buying experience. We think the quality of the house and materials are exceptional. We were so excited when we found little details about the house that were above and beyond what we were expecting.

Cindy [Construction Manager] has been easily the greatest employee I have dealt with in buying our new home. She has gone above and way beyond our expectations and she really values her customers. You can tell that Cindy has a passion for customer service and holds standards to the highest level. Cindy's integrity is exceptional and should not be overlooked. I have called Cindy multiple times and she has always looked out for my family.

We had a great experience with M/I Homes! Justin [Construction Manager] was awesome and he went above and beyond to make our building experience great! Honestly have not one thing I would complain about! Closing company was so nice and super great to work with! Loved them! Jared [New Home Consultant] was great as well working with him as our sales person!

Overall, our experience has been great! We would highly recommend M/I Homes to homebuyers searching for a home builder. Cindy [Construction Manager]… has done an amazing job preparing us for our first home. She is always available to answer our questions and continues to check on us. We really appreciate all she has done for us during this transition. My fiancé and I have both said, if we build again, we want Cindy to be our Construction Manager.

We were comfortable and trusted them from the moment we stated talking with them. They did everything they said they would. They are a company that keeps their word.

I had the best experience purchasing my home through M/I Homes and M/I Financial! Everyone we interacted with was happy, positive, helpful, and quick to address our questions and concerns. As stressful as home buying is, I felt overly confident and safe with everyone I talked to. They talked us through everything, answered our questions 24/7 through text, email, and many many phone calls. I could not be happier!

M/I Homes was great to work with! They completed our home quickly and it looks beautiful. Everyone we worked with was very helpful and friendly. Jason [New Home Consultant] is awesome! He has been so helpful and friendly even after we have already moved in.

Would definitely recommend M/I Homes to all of my friends and family members! [New Home Consultant] knew our needs from the start and helped us find the perfect first house. [Construction Manager] is absolutely awesome! She had been a great source of knowledge for us throughout the home buying process. The closing process couldn't have been more smooth. The quality of workmanship was beyond our expectations!

The customer service was great and [New Home Consultant] and [Construction Manager] were great. They tough me everything from the beginning that I should know.

My clients love their new home and their children are enjoying the playground. Their staff is amazing and are always very knowledgeable and helpful. [Construction Manager] and [New Home Consultant] were awesome to work with and made the process smooth for my buyers.

The sales and building process was very informative and easy to understand All of the options were clear and there were plenty of options. We want to recognize Lee [Construction Manager] for providing outstanding service because he was very open to additional questions. He went above and beyond.
Discover the neighborhood and all it has to offer
Discover what's around the community, plan your commute, and find the perfect dinner spot.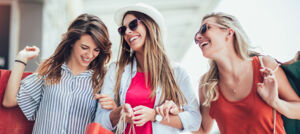 12 miles away (about a 21-minute drive)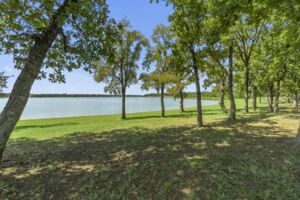 21.9 miles away (about a 37-minute drive)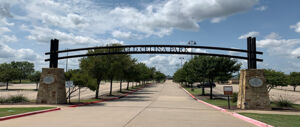 4.1 miles away (about a 9-minute drive)
Ready to plan a visit? We can help
Send us your preferred time to stop by and a sales representative will take care of the rest