Closeout Community

1 Opportunity Remains
The home plan that's right for you
The following plans can be personalized for you and built in this community.
Become a part of this community
See what lots are available for you to begin building the home of your dreams
A family company building you a home, not a house! This is our 2nd M/I Home! [New Home Consultant] was wonderful throughout the entire process. [She] is family now and will be apart of our lives moving forward! [Construction Manager, had] great communication, constantly there to make sure your needs are met. Genuine person that reminds you of an old friend! [They] made this experience!

M/I homes was professional, friendly, and builds high quality homes. [New Home Consultant] was awesome! No other way to describe her customer service other than awesome! She helped me every step of the way before, during, and after construction and always got back to me very quickly if I ever had a question or needed help understanding anything.

[Construction Manager] was courteous and knowledgeable and someone who I have enjoyed working with. I'm very happy with the quality of the work and construction of the home. I will absolutely recommend M/I Homes to friends and anyone interested in buying/building a home.

M/I Homes was very professional and great to work with. I received weekly updates by phone as well as weekly photos taken of the home to show the progress of the current week. I would recommend them to anyone looking to buy a home.

Would highly recommend M/I Homes for their quality, readiness to resolve issues, and the overall satisfaction. Our New Home Consultant has been extremely helpful and kind when it came to finding the right plan.

M/I builds quality homes that can last a lifetime. If I had to help other homebuyers, I would tell them to do their research and compare M/I to others in the area and they will see that things stand out.

We are very glad to have chosen M/I Homes. They have a solid product throughout. This is our third experience working with a builder and the best one for sure. This was a year long process and sometimes it can be overwhelming. Complications and setbacks will happen along the way and that should be expected. But M/I Homes came through every time.

Our experience with M/I Homes was incredible. They have an amazing team who all make each part of the building process enjoyable. We love everything about our home!

Overall great experience working with MI/Homes, building our first home and well within our budget. Diane [New Home Consultant] was friendly and very patience in explaining the minor things. The entire journey of building the home was pleasant. Rodney [Construction Manager] had great personality and was on-time delivering the work.

Overall, I am very satisfied with M/I Homes. So far, we are enjoying the home. This is our first home and I am glad we chose M/I Homes. Overall, it has been a very pleasant experience. We thoroughly enjoyed working with the sales agent to the financial piece. Everyone was helpful.

My overall experience was seamless. It was not very complex and they were transparent in every phase. [New Home Consultant] was fantastic and really helpful. She makes sure the person who is purchasing the home is fully satisfied. She goes to any extent to make sure they are satisfied and I saw that for myself. She puts the home buyer and their interest in first place.

[Construction Manager has] professional experience and really appreciate all of his guidance and support. He is the best I found.

Our overall experience with M/I Homes was great! We absolutely love our new home. We were impressed with the quality of the home. There were so many options available and it was nice to customize it to fit our needs. More importantly, we were really impressed with the people. The new home consultant and the construction manager were the best part of the experience for us. I would like to acknowledge the dream team - Diane [New Home Consultant] and Rodney [Construction Manager]. If I could buy 10 more houses right now, I would ask for Diane and Rodney! To me and my family, they are the best part of M/I Homes. We absolutely loved working with both of them. They made our experience great, always went above and beyond, and we are so grateful!

Their customer service department is very responsive. [Customer Care Manager] is always responsive and follows up on time to make sure the issues get resolved and that we are satisfied with work. We bought inventory home and [Construction Manager] was always there to make sure everything was okay if we had any issues. I definitely get the feeling from the M/I Homes team that they want the homeowners very happy.

[New Home Consultant] was great! It was her amazing attitude and attention to detail on the front end that drew us to M/I. We were looking at a neighboring community/builder, but our experience with the sales consultant there was sub-par compared to [her]. She was so much fun to work with! I can't say enough good things about our M/I [Construction Supervisor]. He's amazing! We love him, and in many ways he's become a friend, not just a builder. We loved building with M/I. We would do it again and have recommended M/I to others.

Diane [New Home Consultant] has been more of a friend to us than a Consultant. She has a clear idea of what is required by her customers and she serves that perfectly. Jordan [Construction Manager] was at his best and always ready to solve any issues regarding our home. Diane and Jordan will just compete in serving their customers.

M/I Homes is THE BEST Builder out there. This is our first home and we are very happy, and pleased with the quality and service. We love their models, layouts, and sq.ft. of each layout. The building process was very smooth, and our house was completed on time. We highly recommend using M/I Homes. One can stop searching and go with M/I Homes.

Overall very satisfied with M/I homes. Design of the house and quality of the materials are good. Staff is very friendly and ensure that your needs are taken care of. Diane [New Home Consultant] is very professional and made sure to explain me the entire process thoroughly. All questions/clarifications were clarified in detail. Throughout the buying process, I was remote in NY, but never felt any difference. Every week, we were provided new pictures of the house followed by a phone call update. After we moved in, Diane is still reachable for us and makes sure that any maintenance issues are addressed promptly. Jorden is a great construction manager and nice person. Knows what he is doing and takes pride in his work. He is very knowledgeable and helpful. Overall a great experience working with him.

M/I Homes takes a collaborative approach to home building which includes the buyer. We were kept up-to-date with weekly progress conversations which allowed us to ask questions or suggest alternative approaches. Love Diane [New Home Consultant] and her help throughout the entire process...5 stars!! I have never been through a process on a new home build like this...kudos. Rodney [Construction Manager] is great and the weekly update is fantastic.

Our experience with M/I Homes was straight forward. The quality of the house is gorgeous - interior and exterior. The M/I Homes team members we worked with were smart, in the know, responsive and very easy to work with. We love Diane [New Home Consultant]. She was super professional, responsive and has been easy to work with throughout this whole process. Jorden [Construction Manager] is THE best. He always answers our calls/texts, helps with repairs and has a great attitude. Jorden and Diane both went above and beyond for us and we really appreciate it.
Discover the neighborhood and all it has to offer
Discover what's around the community, plan your commute, and find the perfect dinner spot.
11.2 miles away (about a 16 minute drive)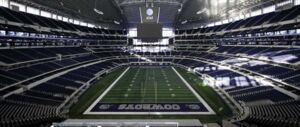 9.2 miles away (about a 13 minute drive)
5.8 miles away (about a 10 minute drive)
Ready to plan a visit? We can help
Send us your preferred time to stop by and a sales representative will take care of the rest