Northlake, TX
Canyon Falls
The home plan that's right for you
The following plans can be personalized for you and built in this community.
Become a part of this community
See what lots are available for you to begin building the home of your dreams
Energy Cost Comparison
A New M/I Home can result in a yearly energy savings of $2,856. See what your potential savings could be
and Read about the M/I Homes Commitment to Energy Efficient Living
[New Home Consultant] was great. He was always friendly and available to answer any questions we had. [Construction Manager] was our favorite person we dealt with throughout the whole process. She was so great at communicating where our home was in the building process and answer all the questions we had. Anytime we had an "issue" that we saw, she was already on top of it and working on it. Her attention to detail is impressive. On top of being good at her job she was also very personable and great to work with. Ten out of ten. All the gold stars.

Easy to work with. Solid construction. Good quality. They stand by their work.

A home purchase is no easy task, but people at M/I Homes know this and they will help you in every step to make it happen for you. [New Home Consultant] was very honest and transparent in the process. He gave all the necessary information for us to make a decision.

Carlie [Design Center Consultant] was very knowledgeable and helped us tremendously with the design center experience! She had great design sense and was very organized! She was patient with us and really coached us through the process.

Jason [New Home Consultant] was very helpful, knowledgeable and patient. He always took action on our questions and followed through. He was transparent and very easy to connect with. Preston [Construction Manager] by far exceeded our expectations! He was and still is very helpful, courteous, professional, knowledgeable and answers any and all questions we have. He is very personable and he really cares about his work and the quality that is present in the process. He also wants the homeowner to be knowledgeable and genuinely happy with the outcome. The loan process and closing was very, very easy, which was appreciated.

The folks at M/I Homes we worked with met and surpassed our high expectations. My wife and I highly value authenticity, humility, expertise, and kindness in our interactions as consumers. The salesmanship was personalized and polite. The intricate "design process" was led with poise and flexibility. The construction process was managed with a keen eye and a profound dedication to transparency and clarity with us. No project will ever be 100% perfect, however, the M/I Homes plan and leadership proved to be agile and adaptable...

The many ad hoc visits to the worksite, the numerous videos and photos shared, the many inspections, and the formal walk-through's all confirmed the answer to our question: "Yes, M/I Homes actually delivered and built us the house of our dreams."

The whole process was easy and painless from the start to finish. Aimee [Construction Manager] has been the best!!! She has answered all questions and help us with all of our concerns. We're very happy.

Our overall experience with M/I Homes was wonderful and being our first home build, they were very organized and full of communication, clean and very welcoming to our new home.

Great quality homes and the whole process was overall great. M/I Homes team was flexible and worked with special circumstances. Since I was building much farther away and was not able travel often they made adjustments to make the process as simple as possible. Our builder was superb and very helpful.

Great experience working with M/I Homes. They are thorough, communicate well, and follow up to questions and issues quickly.

The experience of building a house can be overwhelming, but M/I Homes walk through the whole process with you and deliver a quality home. I would like to recognize both [New Home Consultant] and [Construction Manager] – for the professional way the sales process with managed from start to finish and for the quality of the build, the information/updates provided and the customer relationship she built.
Discover the neighborhood and all it has to offer
Discover what's around the community, plan your commute, and find the perfect dinner spot.
12.7 miles away (about a 21 minute drive)
6.8 miles away (about a 13 minute drive)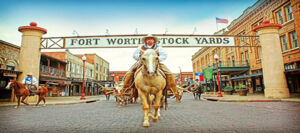 Fort Worth Stock Yards Station
24.1 miles away (about a 29 minute drive)
Ready to plan a visit? We can help
Send us your preferred time to stop by and a sales representative will take care of the rest