New Community

Join the VIP List
Celina, Texas
Sutton Fields
Become a part of this community
See what lots are available for you to begin building the home of your dreams
We chose M/I Homes to build our very first home!

My overall experience was very good. This was my second home that I built, and M/I was much better with the sales people, the design center and the construction manager. Danni, Lee and Tracy handled everything first class and I feel lucky that I had those three.

M/I Homes really takes care of their customers and after visiting with others we decided to go with them and that was the best choice we could have made.

Overall our experience was great. M/I Home's style of homes is modern and on trend. The local team we interfaced with ensured we had a pleasant experience.

M/I Homes was very professional and great to work with. I received weekly updates by phone as well as weekly photos taken of the home to show the progress of the current week. I would recommend them to anyone looking to buy a home.

M/I Homes makes you feel like you are part of a family rather than a customer. They care about what you want out of a purchase, and make sure they do everything they can to provide you with as much information as possible throughout the process for you to feel comfortable making the biggest purchase of your life. From top to bottom the company is top-notch, and I would absolutely buy from them again.

Sometimes there are just no words to describe one's experience because it seems too good to be true; but in our case, this experience was a dream come true! This was my first time buying and building a home and it was the best experience! The attention to detail and amazing craftsmanship that went into my home in such a timely manner made me feel like I moved into a million-dollar home (and honestly it looks like it too!). I am an M/I customer for life!​

M/I Homes have great selections of floorplans and the Sales and Construction Team are very professional and are always on top of their work.

The home is beautiful. Justin [Construction Manager] and Tracy [New Home Consultant] are great. It has been a great experience. I would totally recommend M/I Homes.

From beginning to end we had an amazing experience and I would not hesitate to purchase another home from M/I homes. The attention to details, finishing and overall care for their customer experience far exceeded my expectations. The staff at M/I truly cares about not just building a wonderful home but taking care of their families needs. I didn't feel like another home during the building process, I felt treasured and cared for. We would not hesitate to build again with them and sing their praises from the roof top.

They took every thought and concern I had and made me feel like I was the only one building a home. It felt like family.​

Tracy [New Home Consultant] has been great he has been communicating with us on a few things to get done for our home that he promised and we are working well with him. Justin [Construction Manager] has been great to deal with so far. He is also quick and communicating and making sure that we are taken care of and he cares for the customer.

We would recommend M/I Homes from beginning to end and throughout. They went over and above to provide excellent customer service and a quality build.

[New Home Consultant] was very easy to work with. While we bought a spec home and our experiences were limited, we could tell our construction manager took a lot of pride in the home we bought as well. He was very helpful in answering questions during the new home orientation, and has been available since. I was impressed that both individuals have continuously followed up in the months following our closing just to make sure things are going well.

Great experience! It was wonderful dealing with [New Home Consultant]. Awesome guy and he nailed with respect to communication and quality work.

I really loved the way M/I Homes control the pricing and create good packages for customers to choose. By giving the right selection package, customers are not too confused and can easily pick and choose. The lot selections are good too, and we loved our lot. Tracy [New Home Consultant] is your best asset. I would highly recommend him because of his candid feedbacks, being available when needed, and timely responses not only during his working hours, but also during his off days.

[New Home Consultant] did an amazing job!!! He went above and beyond to support our family throughout the entire purchase process. We couldn't have done this without his expertise. [He] provided outstanding service throughout the entire process. We can not say thank you enough for your help and we will forever be grateful for what you did for our family.

Working through M/I for building and financing made purchasing a breeze. I had a pretty good idea that M/I was the builder for us, but our New Home Consultant absolutely sold it for us. She was extremely helpful and patient, we are first time buyers and needed some reassurance and she was able to give us that. Overall, it has been a wonderful first time buyer experience. I truly think if we ever decide to sell, we will look to buy M/I again.

We are pretty happy with M/I Homes. The whole process was easy. I would recognize Tracy [New Home Consultant] for providing outstanding service. It was easy and hassle free.

As a first-time homebuyer, I was fearful of the home buying process and full of questions. Everybody I met at M/I during this process was extremely helpful and understanding. I was always informed on the status of my home as it was being built and I never had a question that couldn't be answered. Thank you M/I for making this huge step in life an easy one!

I thought owning a home was a dream I would never realize. I benefited from The M/I Homes Welcome Home program. It was simple and Efficient. I couldn't be more pleased with my new home! Luis [New Home Consultant] was attentive and knowledgeable. Justin [Construction Manager] is amazing. He was attentive and answered all of my (many) questions.
Discover the neighborhood and all it has to offer
Discover what's around the community, plan your commute, and find the perfect dinner spot.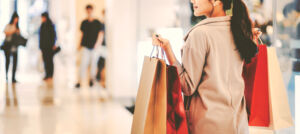 9.7 miles away (about a 14-minute drive)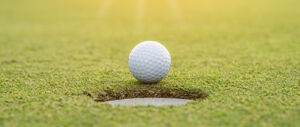 Gentle Creek Country Club
10.1 miles away (about a 22-minute drive)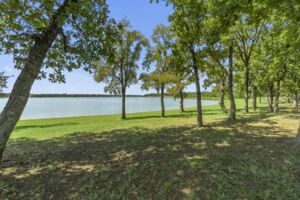 15.8 miles away (about a 28-minute drive)
Join the VIP List
Be first in line, first to get the news, and first for special offers.