The home plan that's right for you
The following plans can be personalized for you and built in this community.
Become a part of this community
See what lots are available for you to begin building the home of your dreams
Energy Cost Comparison
A New M/I Home can result in a yearly energy savings of $2,856. See what your potential savings could be
and Read about the M/I Homes Commitment to Energy Efficient Living
[New Home Consultant] was incredibly helpful every step of the way. The mortgage process with M/I Financial went very smoothly. They were willing to beat competing lenders' rates and were transparent/communicative all the way through closing. [Construction Manager] was fantastic, and kept us regularly updated throughout the homebuilding process (and even post-closing to ensure our home was in perfect condition). He was incredibly professional, personable, helpful and an all-around very cool person. We also could not be any happier with the house, which turned out even better than we could have imagined.

We were thankful we selected M/I Homes as our builder. They went above and beyond in building the home of our dreams! [New Home Consultant] was great to work with and we appreciated having him guide us through this process. He made things easy and worked to get all of my questions answered. We fully trusted [Construction Manager] through the entire process and he went above and beyond to see our home through to completion. We greatly appreciate the work he did to complete our home on the timetable we needed. He does everything with excellence and communicated well with us. He was personable, responsive, and attentive always. We love our new home and had a smooth (and incredibly fast) construction experience... We love our home!

Jared [Construction Manager], he wears many hats in the company in order to satisfy and get the deal closed. He represents a great team player but as an even better leader, he's very emphatic to concerns and worries and will answer any question no matter to big or too small. He has made this process a breeze for me as a whole and when I was getting cold feet wanting to back out he was right there assuring me M/I Homes was the best. I told me to trust him and he didn't disappoint!!

Dealing with M/I Homes has been like working with family and even after the sale we have been in touch and they show so much care in creating our dream home expectations. We have recommended them to all our friends and family! We may choose a bigger house in the future in Sunnyvale and hope to make it an M/I Home.

[M/I Homes is] excellent, beautiful and our dream home. I would like to recognize Justin Riggs for providing outstanding service…would also recognize Jared Williams for providing outstanding service. They both have been doing a very good job.

This is our first home, and we were apprehensive of what the process would be like. M/I made us feel at ease. Jared [Construction Manager] made the process so much easier and much less stressful than we were expecting! He was attentive to our concerns and to the details of our home, and he consistently went out of his way to think about our comfort. Great experience!

M/I Homes offers beautiful homes. We had looked for a long time. The style and design are awesome. The people you work with are amazing. We appreciated all of the people we worked with. They did a wonderful job.

They have been really good to work with. They were able to get us in the house we wanted. They were able to take care of any minor concerns quickly. [Construction Manager] has been right on the ball taking care of issues and making sure things were done right.

Great experience from start to finish. Everyone involved was very responsive and quick to return calls and emails. Where there may have indicated a possible issue, it was resolved right away and I was kept up to date as they were being resolved, so I was never left unaware of the process or where things stood. Everyone was great. Justin [Construction Manager] and Jared [New Home Consultant] especially have been great to work with. I would recommend anyone purchase an M/I Home, especially if they were able to work with those two guys. It's been a great experience.

It was a quick and efficient process with great follow through and customer service after the purchase.

M/I Homes made the process of building our house extremely simple. The level of service provided from the sales agent, the construction manager to our customers care manager has been nothing short of remarkable. The made our experience stress free and we are happy with the entire process.

The turnkey process with M/I homes is a good way to go. The home selection is well designed and the process is very transparent. Mathew [New Home Consultant] was very friendly and attentive during the process. Jared [Construction Manager] was very knowledgeable and flexible during the process. He took the time to listen to our concerns and helped us stay ahead of any unforeseen issues.
Discover the neighborhood and all it has to offer
Discover what's around the community, plan your commute, and find the perfect dinner spot.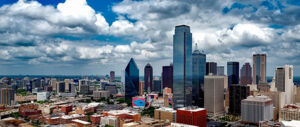 17.0 miles away (about a 24 minute drive)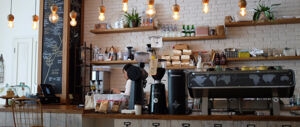 2.7 miles away (about a 7 minute drive)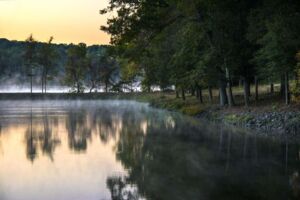 6.8 miles away (about a 12 minute drive)
Ready to plan a visit? We can help
Send us your preferred time to stop by and a sales representative will take care of the rest