Closeout Community

1 Opportunity Remains
The home plan that's right for you
The following plans can be personalized for you and built in this community.
Become a part of this community
See what lots are available for you to begin building the home of your dreams
Energy Cost Comparison
A New M/I Home can result in a yearly energy savings of $YEARLY-SAVINGS$. See what your potential savings could be and read about the M/I Homes Commitment to Energy Efficient Living
Overall a great experience. Great and well built homes. The customer service is great and they are friendly people.

The staff was very knowledgeable about everything that needed to be told to the potential buyer. I enjoyed working with every single person I encountered dealing with the home buying process.

It was easy, concrete and transparent. Everything was very clear.

​I would like to highly commend and recognize Rosie and Keagan: Rosie exceeded my expectations in all areas of this transaction and the entire process; from our initial meet, showing of the model home, and the various options, her patience, her follow up, after signing to purchase, the consistent proactive updates, being able to resolve and respond to my questions, the follow-ups thereafter and continuous support, have been a tremendous help with this purchase. She has made the experience on this purchase extremely phenomenal and I believe she is a valued individual that has the integrity to represent the M/I Homes family, who is lucky to have her as part of their sales team. I commend her on her professionalism and sales acumen. Keep up the wonderful and great job Rosie, you deserve this! Keagan exceeded and managed my expectations extremely well. As a matter a fact, he blew me away by always being 2 steps ahead of my questions or concerns, especially while managing the timeline of the build. He is an awesome project manager, one that I would hire myself given the opportunity. He is professional, courteous, patient, and always going above and beyond for his clients. I also commend on his work ethic and his integrity while also representing the M/I Homes family. Great work Keagan, you will continue to be successful at this pace!

M/I Homes helped us find a home that would suit our needs. Our New Home Consultant was not pushy and did a great job explaining the different options. Keagan was there to make sure the builder delivered a home he'd be happy to live in. Couldn't ask for a better team.​

Thank you very much for your hard work and dedication and making me feel like I was your only customer.​

​It was easy from start to finish. I am very pleased with the overall experience.​

My experience was really good. They were very professional. They explained everything well, got me on the right track and into the home that I wanted.

I had an exceptional group of people helping me purchase my new house, from the New Home Consultant to the Construction Manager and the Closing Representative. They answered all my calls and emails in an efficient time frame and were always courteous. I can truly recommend M/I Homes to my family and friends and know that they will also be completely satisfied and happy like me.

Keagan and Hiep: both were exceptional in following up and providing me with information about the house and community. Really built rapport and trust!

M/I Homes made the whole experience very easy and informative.

Fast and easy. A high quality home. There were things that were standard that you wouldn't get from another builder. I think, overall, M/I is great.

Every member of the team was friendly and provided quality service. I was apart of the entire building process and was kept updated on every step.

It was a good experience. I would recommend everyone do their due diligence on everything and visit the home and look at it every step of the way.

The overall experience was great. I am satisfied and happy with my home. I would work with M/I Homes again, hopefully for my next purchase.
Discover the neighborhood and all it has to offer
Discover what's around the community, plan your commute, and find the perfect dinner spot.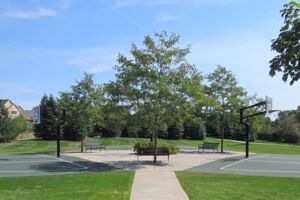 1,269 miles away (about a 19 hours 5 minute drive)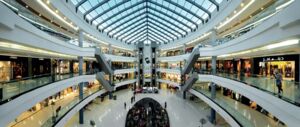 10.1 miles away (about a 13 minute drive)
10.2 miles away (about a 14 minute drive)
Ready to plan a visit? We can help
Send us your preferred time to stop by and a sales representative will take care of the rest