Closeout Community

1 Opportunity Remains
The home plan that's right for you
The following plans can be personalized for you and built in this community.
Become a part of this community
See what lots are available for you to begin building the home of your dreams
Energy Cost Comparison
A New M/I Home can result in a yearly energy savings of $2,856. See what your potential savings could be
and Read about the M/I Homes Commitment to Energy Efficient Living
M/I Homes is a great builder and their floorplans are very smart for families.

Paloma is a beautiful, new, and affordable community. M/I Homes does a great job in delivering a quality home at an affordable price.

M/I Homes is family-owned and evident in the family-oriented layout. Very appealing!

Paloma is in a great location! M/I Homes are attractive and clearly well-made.

I just closed my first transaction with M/I Homes and it was a great overall experience. Process was smooth and easy. Communication and problem solving was outstanding!

Paloma is beautiful and I love the unique layout of M/I Homes. The open floorplan makes the home great for entertaining. Definitely, a great family home.

I absolutely love the openness of the floorplans. M/I Homes has a lot to offer with its inclusions and really appeals to what the consumers are looking for in terms of design.

Paloma is a great community and USDA eligible!

I'm a first time home buyer. They made my first time home buying experience easy. There was minimal stress. Everybody was informative. They made sure that I was comfortable, and that I was making the right decision.

Great experience overall, everyone was very friendly and helpful. I think this is a great community and company for first-time buyers.

My first home was a very easy a pleasant experience with M/I. I couldn't be more pleased with how everything turned out and more so how much everyone cared about my home.

My wife and I are very happy with our home. Once M/I took us under their wings, everything else was just history. Everyone was the best. I have nothing but good words for all who help us get our house.

M/I Homes was friendly and eager to assist us. They had answers to all of our questions.

We were very pleased with the courteous and efficient work this team provided. They answered all our questions and were quick to respond to any issues we had.

M/I Homes has been amazing with keeping us in the loop — Dama for roping us in and Doug for our weekly calls.

My overall experience with M/I Homes has been great. My sales rep and builder have done a great job of being attentive to my needs and answering all my questions.

It was excellent. We bought a spec home and everything was taken care of.

The overall experience was quick and simple, and resulted in everything I wanted.

[The process] has been exceptionally great and perfect with no issues at all.

I appreciate how hard the team worked to get me into my home.

[Construction Manager] went above and beyond my expectations.

I am very happy with my experience. Everyone was helpful and knowledgeable.

It was very painless, smooth, and every question we had was answered. I would definitely recommend them to anyone looking for a new home.

They were very professional in every aspect of the home buying process. They kept us informed, which is huge when building your first home. The workmanship and materials that were used were fantastic.

Friendly, very easy to talk to and understand what the process is. They were patient with us and made sure we knew what we were getting into. The process was very, very smooth.
Discover the neighborhood and all it has to offer
Discover what's around the community, plan your commute, and find the perfect dinner spot.
Brooke Army Medical Center
9.8 miles away (about a 16 minute drive)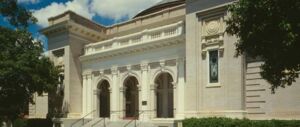 13.1 miles away (about a 19 minute drive)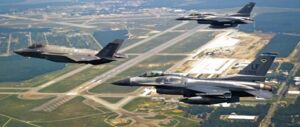 8.2 miles away (about a 16 minute drive)
Ready to plan a visit? We can help
Send us your preferred time to stop by and a sales representative will take care of the rest