This new "Happy Homeowners Interview" features Nichole and Jason Lawrence, who bought their new home in Cincinnati. The Lawrence family shared their experience of the entire homebuilding process with M/I Homes, from choosing their homesite to making interior design choices, and they were excited to share their experience with us!
M/I Homes: Is this your first M/I Home and what convinced you to choose M/I Homes over another builder?
Nichole: Yes, this is our first M/I Home. The quality of an M/I Home is what really stood out to us. Some of our family members have built custom homes and we felt that M/I's quality felt custom. We would choose M/I again and again.
M/I Homes: Are you happy about how your home turned out?
Nichole: We could not be happier with our home!! We are so thrilled with how easy the process was and how beautiful our home turned out. It's better than we imagined.
M/I Homes: What is your floorplan called and what features of your home do you especially love?
Nichole: We built the Sorrel Classic floorplan. We love how open the kitchen is to the family room and the morning room. We also love the loft on the second floor. It's a great place to watch movies and hang out as a family. And of course my personal favorite is the fact we have TWO walk-in closets in the master bedroom. I love all the space and storage in this home!
M/I Homes: Overall, how was your experience with M/I Homes. Did you pick your lot and floorplan to build the home, or was the home already started for you?
Nichole: Our M/I experience was fantastic! Everyone we worked with was top notch! We picked our lot and the floorplan and we built the home. This was our first time building a home and M/I did a great job communicating the process and answering any questions we had.
M/I Homes: Do you have any fun memories from building process?
Nichole: We loved the Design Center experience. Being able to go to M/I's beautiful Design Center and picking out our options was so much fun. We also enjoyed seeing the house progress every week. My husband and I would meet after work every Friday at the house to see what was done that week. It was so cool watching the house progress and taking photos. We have a great photo gallery of our house being built that we will be able to look back on.
M/I Homes: Was there something about your home that made you immediately know you wanted to move in?
Nichole: We saw our floorplan as a model home in one of M/I's communities in Lebanon. We fell in love instantly. As soon as we walked into the model I could see our family in that home and I knew at that moment I wanted to build.
M/I Homes: What do you like about your neighborhood/community?
Nichole: We were the first ones to move into the community. It's been so great watching the community grow and getting new neighbors! The location of Greenshire Commons is one of the best features. It's so close to the highway and to our family and friends. Also, the view is stunning. We have seen some beautiful sunsets since we have moved in.
M/I Homes: Anything you would recommend to someone looking for a new home?
Nichole: Think long term. My husband and I know we will be in this home for a long time, so when we were building and choosing our options, we tried to think about what we will need in the future so we don't outgrow the home too quickly.
M/I Homes: What is your favorite memory in your new home thus far?
Nichole: We had my son's 2nd birthday party at our new home a couple weeks after we moved in. It was so great to be able to fit all of our family in one space!
M/I Homes: What is your favorite space in your new home?
Nichole: One of my favorite spaces is our kitchen. I love our huge island and our double oven. The kitchen has so much space and storage room. We love it!
M/I Homes: What was something that surprised you the most with building a new home?
Nichole: How easy the process was. M/I was a great builder to work with. I expected it to be more stressful but everything went smoothly and I felt like M/I did a great job taking care of us through the entire process.
M/I Homes: Any suggestions you would give for someone building a new home with M/I Homes?
Nichole: As I said before, think long term and ENJOY the process. Building our home was so much fun and it was a great experience. There will be hiccups along the way, but M/I does a great job at explaining the process and getting things taken care of that may go wrong. At the end of the day, we have a beautiful home that our family will create a lot of memories in for years to come.
***Nichole and Jay have been together for over 15 years, and married for over 10. They met while they were working at Penn Station Subs together. They have a son named Aiden and a daughter named Samantha. They were both born and raised in Cincinnati, on the West Side! They lived in Chicago for a couple years after graduating college, then moved back home to be close to family (like true west-siders). They both enjoy running and biking and they try to compete in a couple races a year.
Author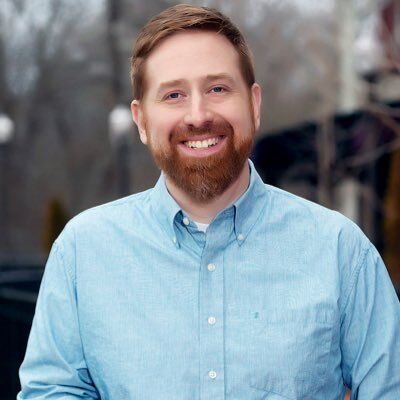 Author
VP, Chief Marketing Officer of Corporate Marketing at M/I Homes, Inc., Will oversees online marketing campaigns, lead generation, SEO, PPC, Social Media, and content strategy. Selected to Professional Builder's 40 Under 40 in 2017, Advisory Board Member of the Zillow Group (ZG) New Construction Advisory Board, and 5 time speaker at NAHB International Builder Show. Fluent in Emoji. Fan of ☕️🌮🐱🍣🌱
Recommended Stories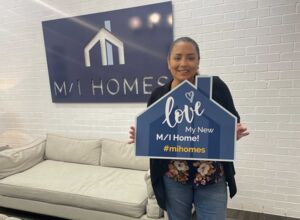 Here's What the Cepeda Family Wants Other Smart Series Buyers to Know
Author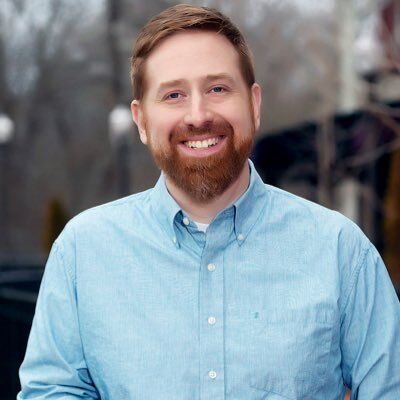 Author
VP, Chief Marketing Officer of Corporate Marketing at M/I Homes, Inc., Will oversees online marketing campaigns, lead generation, SEO, PPC, Social Media, and content strategy. Selected to Professional Builder's 40 Under 40 in 2017, Advisory Board Member of the Zillow Group (ZG) New Construction Advisory Board, and 5 time speaker at NAHB International Builder Show. Fluent in Emoji. Fan of ☕️🌮🐱🍣🌱