This "Happy Homeowners Interview" brings us to Megan Fenno, who recently purchased her new M/I Home in Cincinnati with her husband and 5-year-old son. Megan has shared the experience of building her new home with M/I Homes!
M/I Homes: Is this your first M/I Home and what convinced you to choose M/I over another builder?
Megan: This is our first M/I home. There were a lot of factors that contributed to our decision to move and build with M/I, but criteria that topped our list was location, a sense of community, a good school district, and a home builder that had a variety of options and floorplans to choose from. As my husband and I both work in creative fields, the last thing we wanted to do was build a uber traditional 'cookie cutter' home, which is often what is available when building new. Megan wrote more about how she chose her lot and what factors played a role in the decision here.
M/I Homes: Are you happy about how your home turned out?
Megan: The home exceeded our expectations. The little things and attention to detail made us appreciate the experience that much more. For example, since our house is facing west, we wanted to add a covered porch off of the kitchen to help block some of the evening sun. We were very surprised when we started to see it being built and all it included — such as recessed lighting, metal rails, etc.
M/I Homes: What is your floorplan called and what features of your home do you especially love?
Megan: We originally were going to build the Sorrel, but after my husband modeled that floorplan and the floorplan for the Cooke, we decided the Cooke was a better option for us.
We liked that the plan was so open and had the ability to remove the fifth bedroom, which is what we decided to do. The plan works for us because we are both able to have our own office space upstairs, a large master bedroom, and a bedroom with a walk-in closet for our 5-year-old son. Plus, the open main floor is great for entertaining! Mean wrote more about how she chose her layout and floorplan on her blog here.
M/I Homes: Overall, how was your experience with M/I Homes? Did you pick your lot and floorplan to build the home, or was the home already started for you?
Megan: Because we were one of the first to build in the neighborhood, we had a lot of options when it came to the selection of the lot and style of our home. Our experience was great, honestly.
When I'd tell people that we were building a home, I'd often get comments about how time consuming and hard it must be. While it can be time consuming up front, the process was smooth from start to finish.
M/I Homes: Do you have any fun memories from the building process?
Megan: On Christmas day, we took a photo to share on social media of the three of us standing in front of the new home captioned, "First Christmas in our new home." I got a lot of laughs.
In all seriousness though, our son probably enjoyed the process just as much as us, if not more. He loved seeing all of the changes each time we went on weekends to see the progress. I know it will be something he'll remember the rest of his life, like the first time he was able to walk into HIS room!
M/I Homes: Was there something about your home that made you immediately know you wanted to move in?
Megan: All of the space! This isn't our first home, but before deciding to build, we tried out the urban living scene and had lived in a small apartment in the heart of downtown Cincinnati. While it was a LOT of fun, we missed having space to spread out. The next thing I thought about was all of the DIY projects I could do with extra space and places to spread out. Needless to say, I've been busy!
M/I Homes: What do you like about your neighborhood/community?
Megan: The neighborhood is unique to Cincinnati's westside and there isn't anything quite like it anywhere else. I like that there won't be any through-traffic and that most of the people that are moving in tend to have a lot in common. Most have one or two young children, so I can see a lot of new friends and playdates galore in the near future!
M/I Homes: Anything you would recommend to someone looking for a new home?
Megan: It's not something you want to jump into. It's one of the biggest purchases of your life, and just as you would do research before buying a larger item, such as reading reviews, doing the same when looking for a new home is important.
Here's what we did: We sat down with a pen and notebook and made a list of what we'd want if we could have any home. From there we prioritized the list and decided on what's most important. For us it was finding a home we could stay in long term with the ability to build equity. Other things that topped our list were being in a good school district and having a sense of community in the neighborhood.
M/I Homes: What is your favorite memory in your new home thus far?
Megan: The day we moved. It was means to a fresh and new beginning and I will always remember walking in shortly after closing and thinking, "I can't believe this day is FINALLY here!" After planning and daydreaming for so many months, it's surreal to finally move in.
M/I Homes: What is your favorite space in your new home?
Megan: Our favorite space is probably the back deck. The sunsets are spectacular!
M/I Homes: What was something that surprised you the most with building a new home?
Megan: All of the options to customize our home. I mean, we had the ability to pick everything from bigger aspects, like the brick color, to even the tiniest of details, like the knobs on the bathroom vanities.
M/I Homes: Any suggestions you would give for someone building a new home with M/I Homes?
Megan: Have an idea of what you're looking for prior to starting the process. I think that helped us a lot when picking the floorplan and during our design center trip. Pinterest is a really helpful tool when looking for design inspiration!
**Megan lives in the Cincinnati area with her husband John and her 5-year-old son. She is a blogger at meganfenno.com and also works as an accessory designer. She and her family have moved from downtown Cincinnati to their new M/I home in the city's suburbs.

Author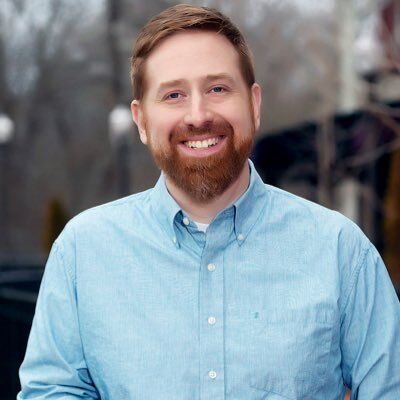 Author
VP, Chief Marketing Officer of Corporate Marketing at M/I Homes, Inc., Will oversees online marketing campaigns, lead generation, SEO, PPC, Social Media, and content strategy. Selected to Professional Builder's 40 Under 40 in 2017, Advisory Board Member of the Zillow Group (ZG) New Construction Advisory Board, and 5 time speaker at NAHB International Builder Show. Fluent in Emoji. Fan of ☕️🌮🐱🍣🌱
Recommended Stories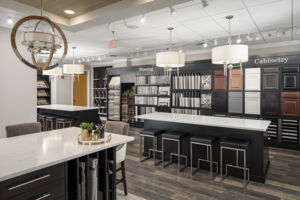 Insider Tips for a Successful Design Studio Appointment
Author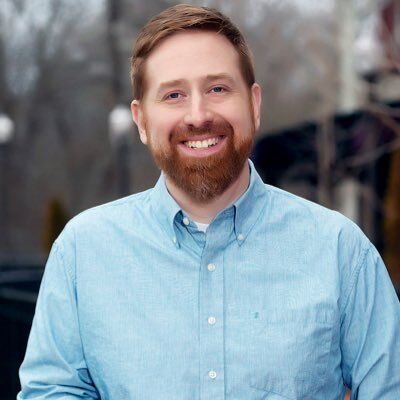 Author
VP, Chief Marketing Officer of Corporate Marketing at M/I Homes, Inc., Will oversees online marketing campaigns, lead generation, SEO, PPC, Social Media, and content strategy. Selected to Professional Builder's 40 Under 40 in 2017, Advisory Board Member of the Zillow Group (ZG) New Construction Advisory Board, and 5 time speaker at NAHB International Builder Show. Fluent in Emoji. Fan of ☕️🌮🐱🍣🌱