At M/I Homes, we love learning about new trends. They're fascinating! Here are 12 decor trend favorites from Jenny Entler, Design Center Manager at M/I Homes. Read on to see which trends are the hottest right now in home decor!
1) Industrial-Style Light Fixtures (Edison Bulbs, Metals, Open Framework, "Caged" lights): The industrial trend is growing as more homes incorporate vintage electric design elements. Pair industrial designs with rustic-inspired interiors as a way to warm up this popular trend.
2) "Farmhouse" Style Exterior Elevation Features (White Siding, Board & Batten Siding, Stone foundations, Metal Roofs, Rough-Raw Timber accents): This is a shabby chic way to freshen up your look in a lived-in way without it looking overly-polished. It's also an opportunity to go green and use reclaimed wood if you go with the timber accents.
3) Black Windows (interior and exterior frame color black) I love this trend because it makes the windows pop and frames the view outside turning the windows into works of art. The black window trim and windows makes the space look more custom and helps anchor the room. Black trim is beautiful and can be so classy when done right. Inside and outside, adding black trim adds a dramatic custom touch that adds so much character that can be as affordable as a can of black paint.
4) "Modern Farmhouse" Décor: This trend takes traditional elements found in old farmhouses and giving them a modern update. Examples: An apron-front sink "farmhouse sink" in stainless steel in lieu of cast-iron; Open shelves in the kitchen in lieu of cabinets; rustic hardwood flooring in a trendy gray tone.
5) Barn Doors on Hanging Rails (Interior): Remember, sliding doors are not just limited to traditional doorways in your home. Use them as a room divider, closet doors, or for pantry doors. You can use them to cover openings of rooms such as mud room, laundry rooms, pantries, den/offices.
6) Pet "Centers": Many stylish people are letting their houses go to the dogs …and the cats and the birds… without sacrificing style or comfort. Easily add a pet center to your home with food storage/beds/showers/feeding bowls, built-in, in a location such as a mud room.
7) Spa Showers: Bathrooms with no tub at all — just a large "spa" shower with multiple shower heads, hand-held showers, body sprays, etc. Jetted tubs, whether whirlpool or air, are decreasing in popularity, according to National Kitchen & Bath Association's latest trend report on what's driving bathroom design this year.
8) Charging Stations: USB ports built-in to the electrical outlets in key locations "charging stations" (master bedroom, kitchen, drop zones, office/den/study). By adding one or two USB ports alongside your standard plugs, you can plug your phone, tablet, camera, or other electronic device straight into the wall, eliminating the need for bulky USB adapters that typically hog valuable space.
9) Going Neutral: White/gray/neutral color palettes for cabinets/countertops/hardwood flooring and tile (think restoration hardware). Decorating with neutral colors offers a multitude of ways to add personality to your rooms, proving that neutral decor is anything but dull. Soft hues, such as beige, khaki, and rain-cloud gray, create a calming atmosphere that's perfect for the place you call home.
10) Large-Format Tiles: Large format tile, or LFT, is one of the hottest flooring trends. The traditional 12in. x12in. size has been doubled and even tripled …trending sizes are 12" x 24"; 24" x 24"; 7" x 20"; 3" x 36" in tons of materials and finishes from polished porcelain tiles to sleek, modern glass, and wood-look tiles, the best looks have been expanded to stunning proportions. Because each tile covers more square feet, fewer grout lines are required during installation resulting in a more streamlined design.
11) Warm Metals (copper, gold, "antique gold", rose gold): Warm-tone metals have risen in popularity again, this time certainly as a reaction to the past few decades of technical and austere-looking white and silver tones that seem to be everywhere in architecture and industrial design. However, this new wave of warm metals is more refined and has more breadth than its predecessors, with nuances of finish options being seen in everything from building façades down to appliances, flatware, decorative objects, lighting, accessories, frames, and wall art and plumbing fixtures.
12) Quartz Replacing Granite: Granite and marble have long been the reigning high-end countertop material of choice — but if you've browsed a kitchen showroom recently, you may have noticed that these swanky stones are being usurped by quartz. According to the National Kitchen and Bath Association, manufactured quartz is now the leading countertop material — and with good reason: quartz doesn't need to be sealed like granite does…and comes in a variety of controllable colors and styles (you can't control the color or pattern of granite — what you see is what you get.)

Author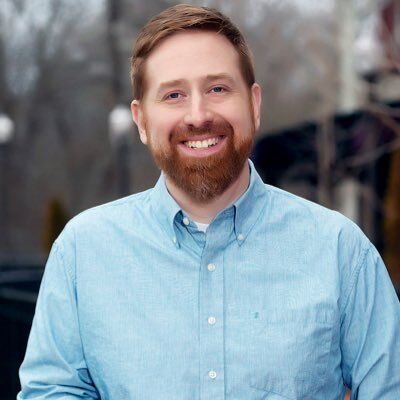 Author
VP, Chief Marketing Officer of Corporate Marketing at M/I Homes, Inc., Will oversees online marketing campaigns, lead generation, SEO, PPC, Social Media, and content strategy. Selected to Professional Builder's 40 Under 40 in 2017, Advisory Board Member of the Zillow Group (ZG) New Construction Advisory Board, and 5 time speaker at NAHB International Builder Show. Fluent in Emoji. Fan of ☕️🌮🐱🍣🌱
Recommended Stories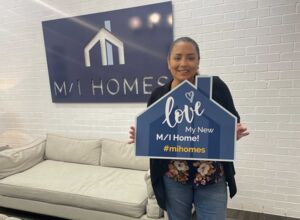 Here's What the Cepeda Family Wants Other Smart Series Buyers to Know
Author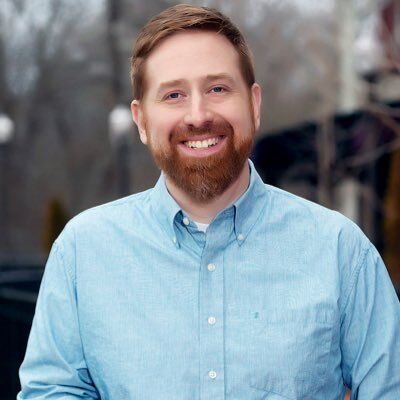 Author
VP, Chief Marketing Officer of Corporate Marketing at M/I Homes, Inc., Will oversees online marketing campaigns, lead generation, SEO, PPC, Social Media, and content strategy. Selected to Professional Builder's 40 Under 40 in 2017, Advisory Board Member of the Zillow Group (ZG) New Construction Advisory Board, and 5 time speaker at NAHB International Builder Show. Fluent in Emoji. Fan of ☕️🌮🐱🍣🌱