This month's "Happy Homeowner Interview" brings us to Lindsey Szymkowiak, who recently bought her new home in Cincinnati with her husband Jakub. Lindsey shared with us her experience of choosing and living in her M/I home.
M/I Homes: Is this your first M/I home and what convinced you to choose M/I over another builder?
Lindsey: Actually this is our second M/I home. We needed more space since our family was growing. We loved our current community and our home so we decided to build again with M/I.
M/I Homes: Are you happy about how your home turned out?
Lindsey:
We absolutely love our home, and can't wait to celebrate our children's birthday party this year at our home with friends and family.
M/I Homes: What is your floorplan called and what features of your home do you especially love?
Lindsey: We chose to build the Sorrel Classic. We loved the open first floor and also having the loft upstairs for the kids to have as a play area or relax and watch some TV.
M/I Homes: Overall, how was your experience with M/I Homes? Did you pick your lot and floorplan to build the home, or was the home already started for you?
Lindsey: We were able to pick our floorplan and lot. This made it nice because we were able to choose everything we wanted. Overall, it was a great experience.
M/I Homes: Do you have any fun memories from building your home?
Lindsey: We were lucky because we lived in the same neighbor as my in-laws during our build, so we got to watch every single step. I would say our fun memories were watching the daily changes take place and knowing that it was one step closer to being our new home.
M/I Homes: What do you like about your neighborhood/community?
Lindsey: Our neighborhood is amazing! There are beautiful walkways, parks for the kids to play, amazing neighbors, and it's convenient to the highway and other places within the area. We also have a neighborhood group that puts together many different activities throughout the year which are great for the families and the kids.
M/I Homes: Anything you would recommend to someone looking for a new home?
Lindsey:
You will know if it's right for you. If you have questions, ask, don't wait until it's too late. Most importantly, the sales team is awesome and they want to get you into your dream home; let them work with you on your budget. Talk to residents, ask them their thoughts about the neighborhood and their home.
M/I Homes: What is your favorite memory in your new home thus far?
Lindsey:
We wanted our first night to be memorable so we all slept together in the bed. Also having our first of many holidays.
M/I Homes: Any additional comments?
Lindsey: Our New Home Consultant, Michael Slone, is amazing and great to work with. The design center ladies were excellent too. It's a good thing they have snacks and cartoons! It made things so much easier with having to bring the kids!
**Lindsey and Jakub Szymkowiak live in the Cincinnati area. She is a stay at home mom that loves being able to stay with her beautiful children, and her husband Jakub is a Sales Rep with Smith and Nephew. They recently purchased their new home in September of 2015. They have two children, Sophia (3 years old) and Jakub (1 year old), and a loving chocolate lab named Jack (12 years old). They love being a part of the M/I family and the community. They also love having the neighborhood parks and sidewalks to go out as a family each night for a walk.

Author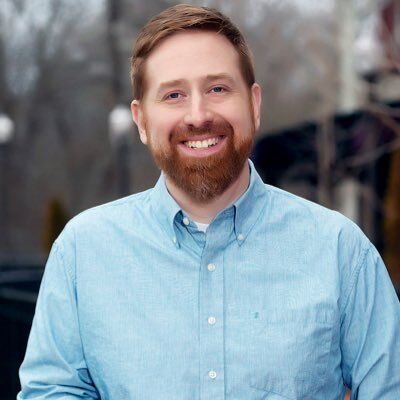 Author
VP, Chief Marketing Officer of Corporate Marketing at M/I Homes, Inc., Will oversees online marketing campaigns, lead generation, SEO, PPC, Social Media, and content strategy. Selected to Professional Builder's 40 Under 40 in 2017, Advisory Board Member of the Zillow Group (ZG) New Construction Advisory Board, and 5 time speaker at NAHB International Builder Show. Fluent in Emoji. Fan of ☕️🌮🐱🍣🌱
Recommended Stories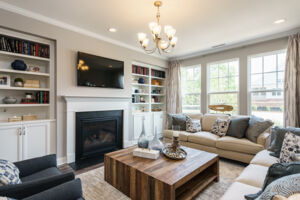 5 Benefits of Main-Level Living
Author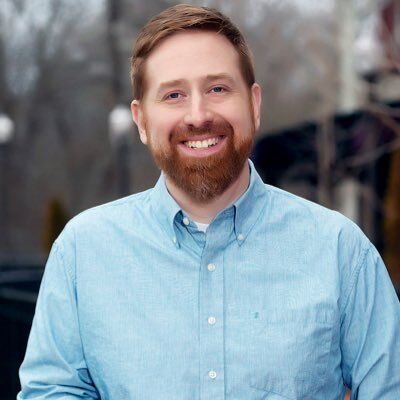 Author
VP, Chief Marketing Officer of Corporate Marketing at M/I Homes, Inc., Will oversees online marketing campaigns, lead generation, SEO, PPC, Social Media, and content strategy. Selected to Professional Builder's 40 Under 40 in 2017, Advisory Board Member of the Zillow Group (ZG) New Construction Advisory Board, and 5 time speaker at NAHB International Builder Show. Fluent in Emoji. Fan of ☕️🌮🐱🍣🌱