M/I Homes: Is this your first M/I Home and what convinced you to choose M/I Homes over another builder?
Angelia Morlan: This is our second M/I home. Our first home was an M/I Home. It was about a year old when we bought it and we lived in it for 13 years. We knew when we were ready for a new home, we wanted M/I Homes to build it again. We never had any problems with our first home and knew that M/I Homes built a good, solid home. We did not even consider another builder.
M/I: Are you happy with how your home turned out?
AM: Yes! This is absolutely our dream home. We decided to build from the ground up so we could get everything we wanted. We have been in our new home for almost 2 months now and still can't believe it is really ours. You will hear the words "I love our house" several times a week as we arrive home from work or eating out. We are taking our time decorating each room and enjoying every minute!
M/I: What is the name of your floorplan and what features of your home do you especially love?
AM: The floorplan we chose is called the Essex. It has 4 bedrooms, 4 bathrooms, and a bonus room on the second level. We love the layout of the home and the great use of space utilized in this floorplan. As far as features go, there are so many. The one great thing we found with building with M/I Homes is that so many features that one may consider an upgrade are already included in the base model of any of the floorplans in our community. We loved the brick pavers on the driveway and back patio, granite counter tops in the kitchen and master bath, the covered lanai, and the stone accent on the exterior. These were not upgrades but came standard on the house. Other features that we love include the master suite which is the size of a small apartment with a huge walk in closet and master bath. We also love the large open living room, kitchen, and dining area with so many windows and a panoramic view of the golf course and tree line behind us.
M/I: Overall, how was your experience with M/I Homes? Did you get to pick out your home site and the floorplan you wanted to build, or had the home already been started?
AM: This was not our first experience living in an M/I Home, but it was our first experience building from the ground up. It really was one of the best experiences we have ever had when it comes to building and buying a home. We loved that we got to pick out the floorplan and the home site. We actually looked at several M/I Home communities in our area but we kept coming back to Serenity at Redtail because the views were amazing. Honestly, every home in the community has no one behind them and a lovely view of either a common area filled with beautiful trees, a lake, or the golf course. We picked a lot with a view of Redtail golf course. The best part is we get to see the sunrise to our left and the sunset to our right from our back lanai. I am addicted to sunset pictures and have already taken quite a few.
M/I: Do you have any fun memories from the buying / building process?
AM: We loved visiting the construction site every week. We could really see the quality of the work going into the house from the inside out. Several times my husband and I brought our lawn chairs and sat on the back patio, watched the sunset, and talked about how we would decorate our new home. We also loved visiting with Linda, our M/I Homes Sales Associate. It was also a lot of fun working with Julie at the Design Center. She had great ideas in interior design and really helped to make our vision of our dream home a reality.
M/I: What do you like about your neighborhood / community?
AM: The views are stunning. A sense of peace fills you as soon as you drive in the neighborhood. There is always a breeze and it just feels good to be there whether we are inside of our home or walking around the neighborhood. We love seeing the wildlife almost on a daily basis. We love that we can walk out of our back door and are steps away from the golf course. We love that we feel like we are on vacation. We are away from all of the hustle and bustle of the city, but still close enough to entertainment and shopping.
M/I: Anything you would recommend to someone looking for a new home?
AM: Really look at the community you are considering to buy a home in. M/I Homes does a great job with not just the quality of the construction of the home, but also with what is around your new home. We have beautiful trees, a golf course, and beautiful common areas for everyone in the community to enjoy.
M/I: What is your favorite memory in your new home thus far?
AM: We moved in the day before Thanksgiving. Our neighbor, next door, invited us to spend the day with them since they knew we would be moving. It was great to enjoy a wonderful meal with them and to get to know them. We feel very lucky that they are our neighbors. We also will never forget spending our first Christmas in our new home.
M/I: What is your favorite space in your new home? Do you have any pictures of that space you would like to share?
AM: My husband and son would say the man cave, AKA bonus room, it's their favorite room in the house. My favorite space is the back patio because of the amazing view. I sit out there every evening. I also really love our master suite.
M/I: What was something that surprised you the most with building/moving into a new home?
AM: I was surprised at how involved M/I Homes and our building superintendent allowed us to be. We could come by and walk through the house anytime we wanted to and could ask questions and give input along the way.
M/I: Any suggestions you would give to someone building a new home with M/I Homes?
AM: Take a lot of pictures during the building process. It is so neat to go back and look through them once you are in your home. It was also helpful to have the pictures as a resource when making decorating decisions.
M/I: Any additional items / stories you would like to share about your new home?
AM: Our English Bulldog Yeti, loves his new home too. When we first moved in, he ran laps up and down the long foyer and hallway. His favorite space is our living room. He sits in the same spot each night and watches TV with us. He also enjoys sitting on the patio and watching the golfers and the Sandhill Cranes walk by.

Author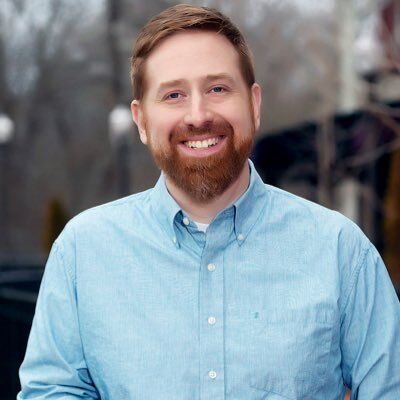 Author
VP, Chief Marketing Officer of Corporate Marketing at M/I Homes, Inc., Will oversees online marketing campaigns, lead generation, SEO, PPC, Social Media, and content strategy. Selected to Professional Builder's 40 Under 40 in 2017, Advisory Board Member of the Zillow Group (ZG) New Construction Advisory Board, and 5 time speaker at NAHB International Builder Show. Fluent in Emoji. Fan of ☕️🌮🐱🍣🌱
Recommended Stories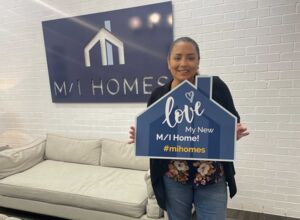 Here's What the Cepeda Family Wants Other Smart Series Buyers to Know
Author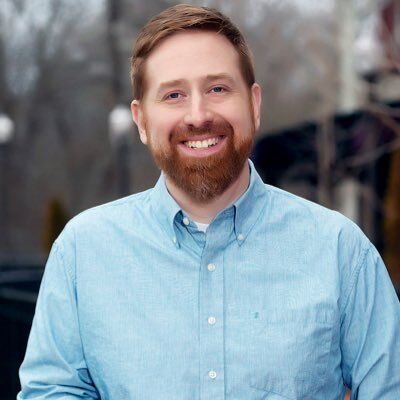 Author
VP, Chief Marketing Officer of Corporate Marketing at M/I Homes, Inc., Will oversees online marketing campaigns, lead generation, SEO, PPC, Social Media, and content strategy. Selected to Professional Builder's 40 Under 40 in 2017, Advisory Board Member of the Zillow Group (ZG) New Construction Advisory Board, and 5 time speaker at NAHB International Builder Show. Fluent in Emoji. Fan of ☕️🌮🐱🍣🌱