Posted by Valerie Cox in All, Home Design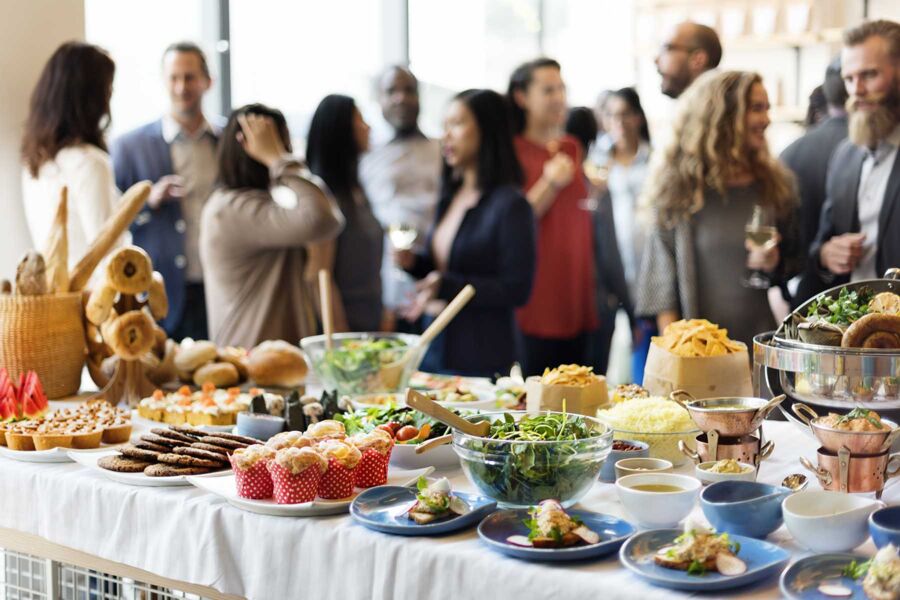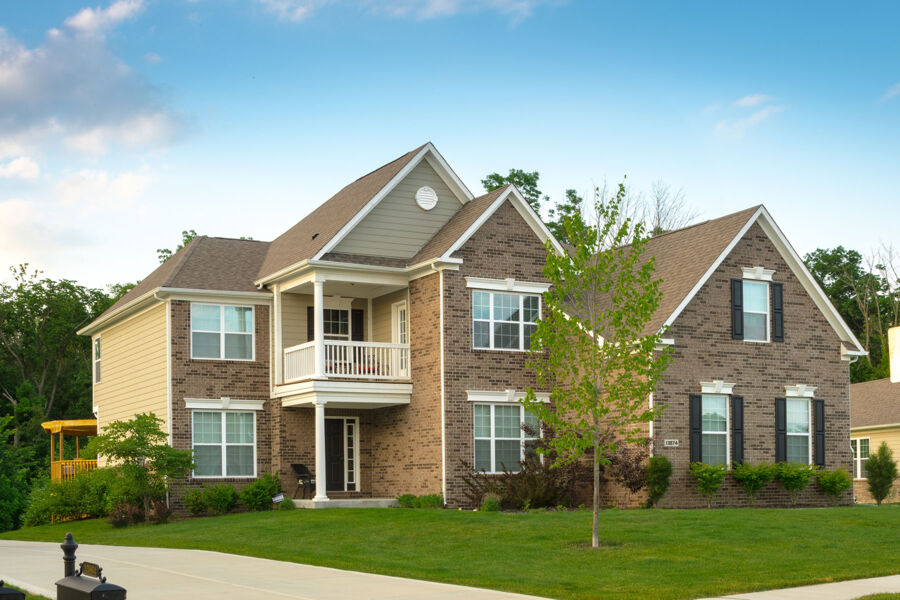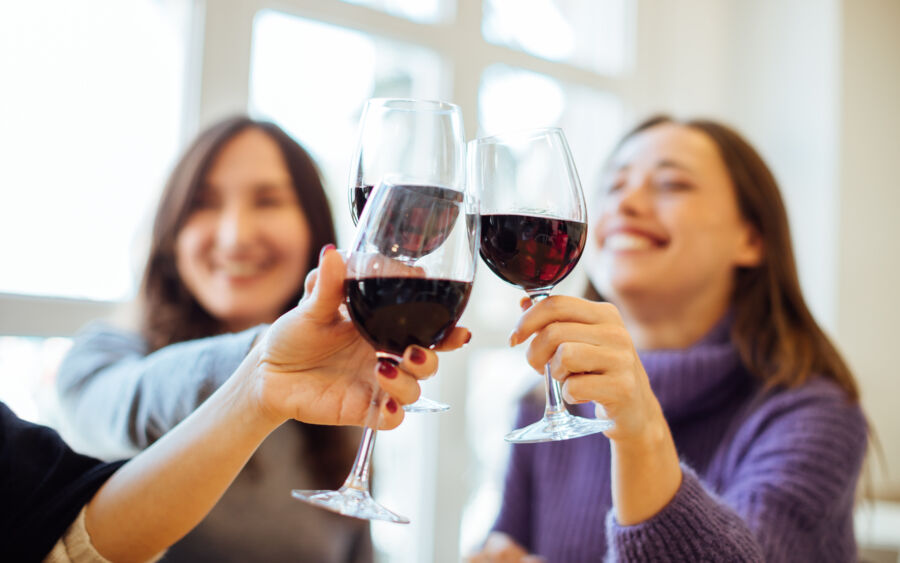 ​Throwing a housewarming party is a wonderful way to show off your new house to your friends, family, and new neighbors; however, planning a housewarming party doesn't have to be stressful.
​By taking a few steps to organize, your housewarming party will be enjoyed by your guests and yourself alike. Focusing on a simple menu and planning it as a come-and-go event are ideal ways to control the chaos and limiting the gifts will help reduce the clutter left in your new home.
​Whether it's for your new house or a friend's, you should spend time planning your housewarming party so your stress levels will be low, and you can actually enjoy your party.
1. Plan a Simple Menu
​People attend a housewarming party to see the new house or socialize with their new neighbors; no one attends a housewarming party for a gourmet meal. To make it easier on yourself, you should consider using a catering service or having food from a local restaurant. You don't have to purchase all of the food, but even having a few of the food items made by someone else will greatly cut down on your stress level.
​When thinking about what type of foods to serve, you should stick with party foods or appetizers. Your guests will be able to eat and mingle, and you won't have to worry about having enough table space for everyone to have a place.
​If guests eat simple foods like chips and dips, bite-sized sandwiches, vegetables, and fruit, they will have a variety to choose from and won't have to worry about finding a place to sit down and eat. For dessert, you could simply have several different types of cookies or cupcakes.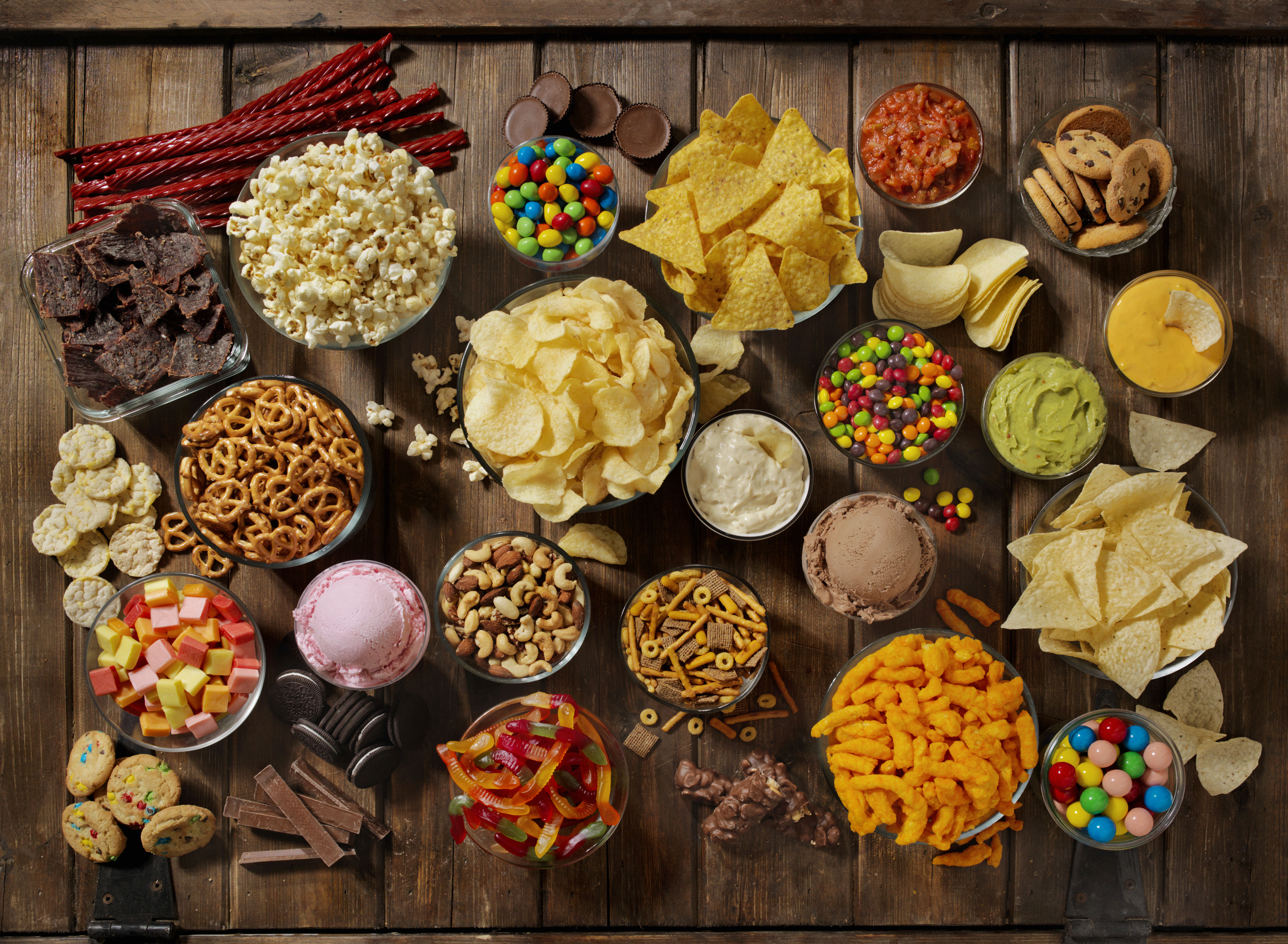 ​Whatever foods you choose, you need to choose light-colored foods and drinks that will not stain if they are dropped or spilled. You should encourage people to only eat in certain areas, and it would be smart to already have napkins and coasters placed throughout these areas.
2. Invite Your New Neighbors
​Naturally, you will want to have your friends and family at your housewarming party, but you should also invite your new neighbors. A housewarming party is a great way to meet people in a casual atmosphere, and it's important to extend an olive branch and make an effort to know your new neighbors.
​If you ever have an emergency or need quick assistance, turning to your neighbors will be the quickest solution so you should make a point of meeting them. They might even be able to provide background information if any house or landscaping issues arise.
3. Host it As a Come-and-Go Event
​Making your housewarming party as a come-and-go event is one of the easiest ways to make your party stress-free.
​Not only does it cut down on the crowd, but people don't feel obligated to stay until the end. If guests have a previous engagement, they can arrive or leave whenever they need without feeling guilty.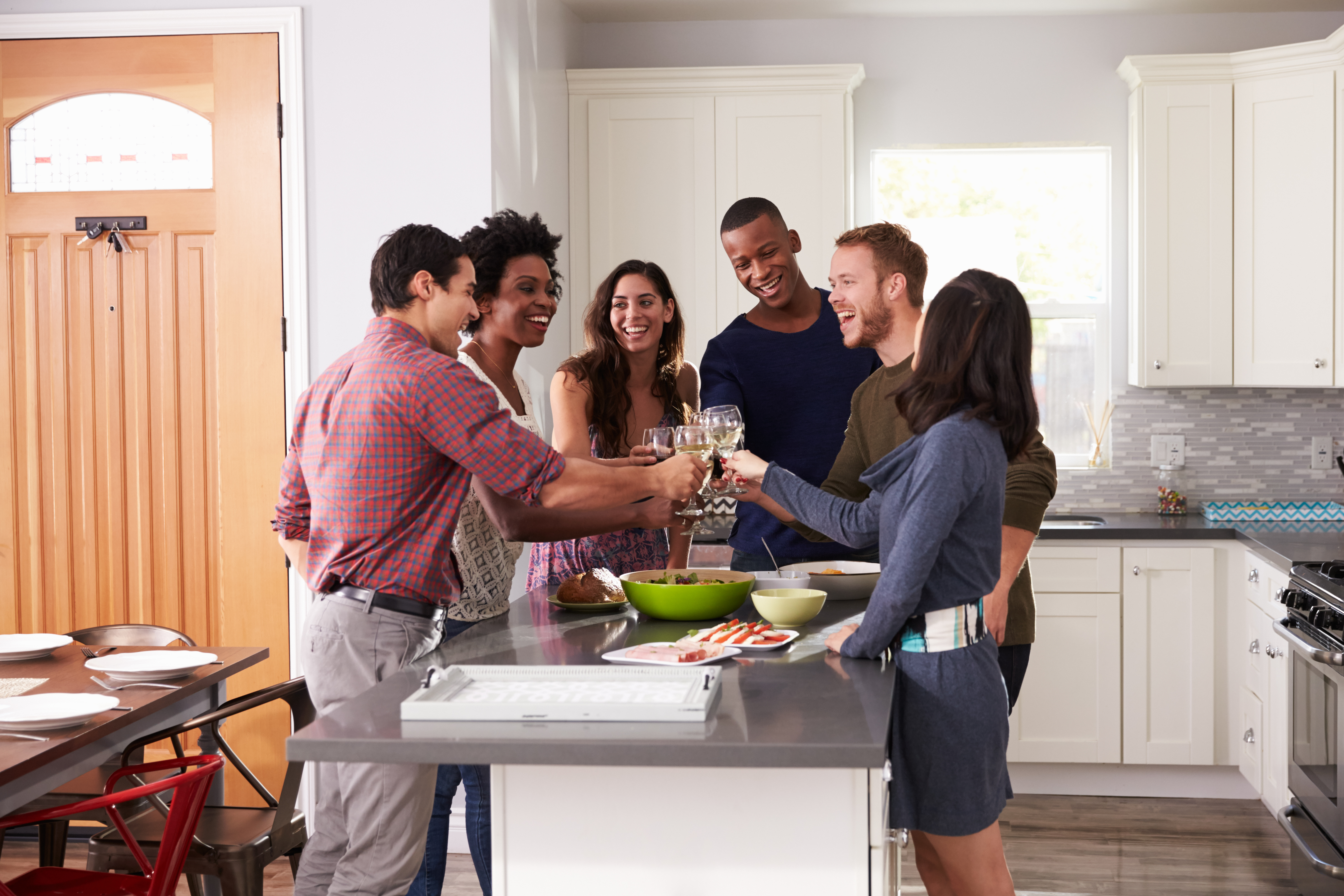 ​Having your housewarming party planned this way cuts down on your stress and the stress of your guests if they are having to balance several events on the same day. On the invitation, you should note whether the event is come-and-go and if you need for guests to RSVP.
4. Encourage Specific Gifts or Charitable Donations
​Guests who attend the housewarming party will most likely bring a gift so you should decide how you want to handle gifts. You could ask for specific gifts that have a theme like stock the bar, stock the pantry, tools, or kitchenware; however, if you already have enough items, you could ask for charitable donations such as blankets for a homeless shelter, canned food for a food pantry, or school/office supplies for a school.
​Asking for specific gifts or charitable donations will help cut down on clutter in your new home from items that you don't need or want. Even if you request "no gifts," at least one guest will bring a gift that they want you to have, and you should be gracious when accepting it.
5. Allow Guests to Tour the Home
​At a housewarming party, the highlight of the party is touring the house, and no doubt is why your guests came to your party.
​In small groups, you should take guests on a tour so you can steer clear of any areas you wish. On the house tour, you should point out any renovation projects you have done and point out which features sold you on the space.
​Throughout your home, you could place before images of the house or pictures of the renovation process so your guests can see how the house became your home. Even if you haven't completed all of your renovation projects, you should still do a house tour and simply tell people your plans for the space.
​If you don't want people to see a certain closet or room, you should close the doors, and you shouldn't leave any open mail or anything personal lying around.
6. Use Paper Products
​One of the easiest ways to make your housewarming party stress-free is to use paper products. Not only do paper products make for easy cleanup, but you don't have to worry about items being broken if they are dropped.
​You can even purchase eco-friendly paper products if you worry about the environment. To make it easier on yourself, you can order the paper products online so it's one less thing you have to stress about purchasing.
​You should have cups that can be written on so people can write their names on them and not have to worry about drinking someone else's drink by mistake.
​For your guests to enjoy your housewarming party, you need to lower your stress levels so they won't be able to sense your stress. Using paper products will help lower stress both during and after the housewarming party, and you should allow guests to tour the new house because it's why they came.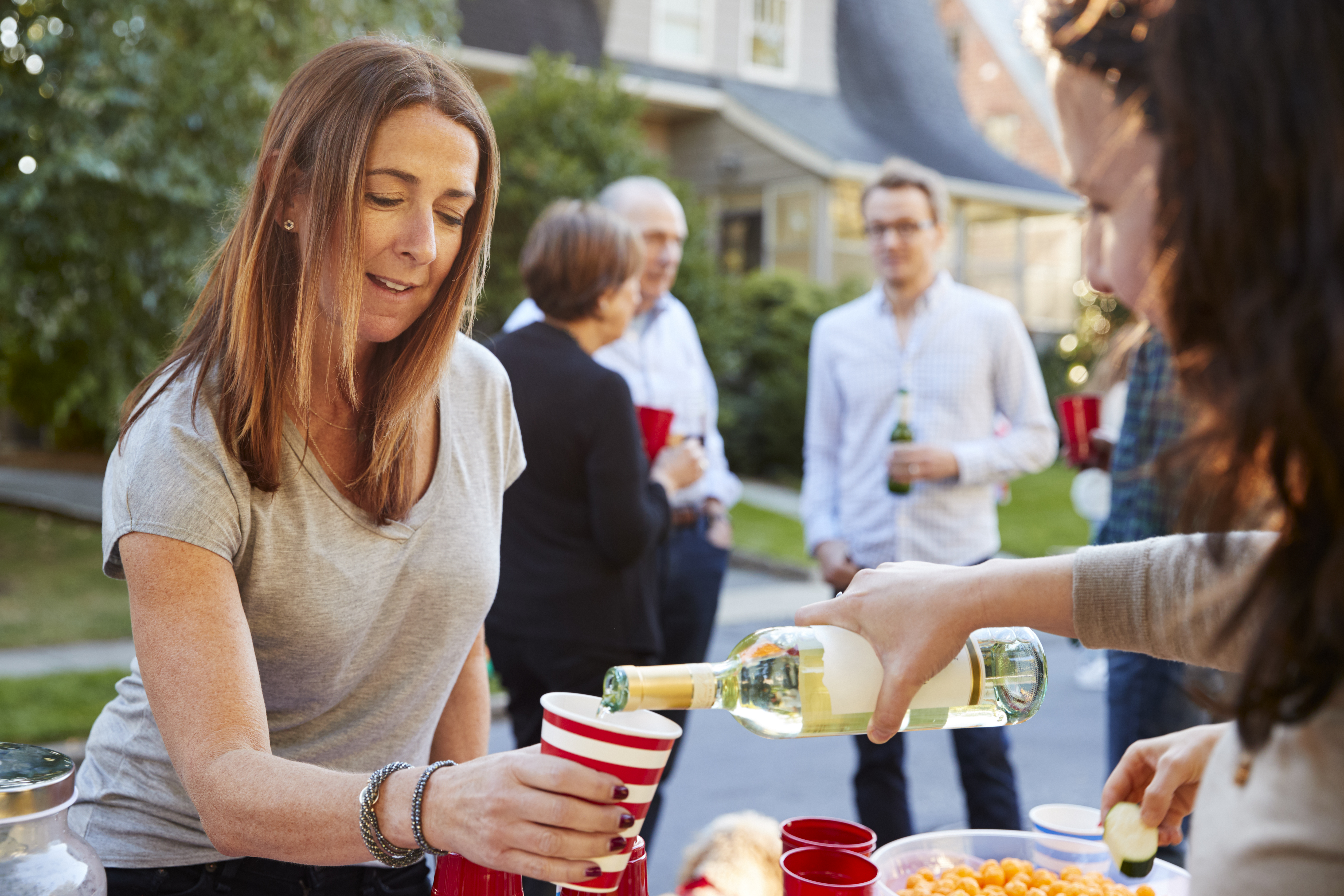 ​Throwing a housewarming party will have moments of stress, but by taking these proactive steps, you can reduce the amount of stress and actually be able to enjoy the event.
​Going to a friend's housewarming instead of hosting your own, and not sure what to get? Check out these ideas for a perfect housewarming gift!
Valerie Cox is a contributing blog author for Allied Van Lines, a moving company. For more housewarming tips from Allied, read their family-friendly housewarming party tips!

Author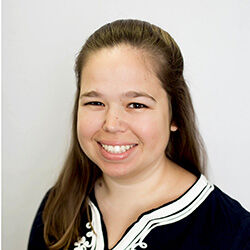 Author
Valerie Cox is a contributing writer for Allied Van Lines. In her spare time, she enjoys reading, spending time with her family, and volunteering in her local community.
Recommended Stories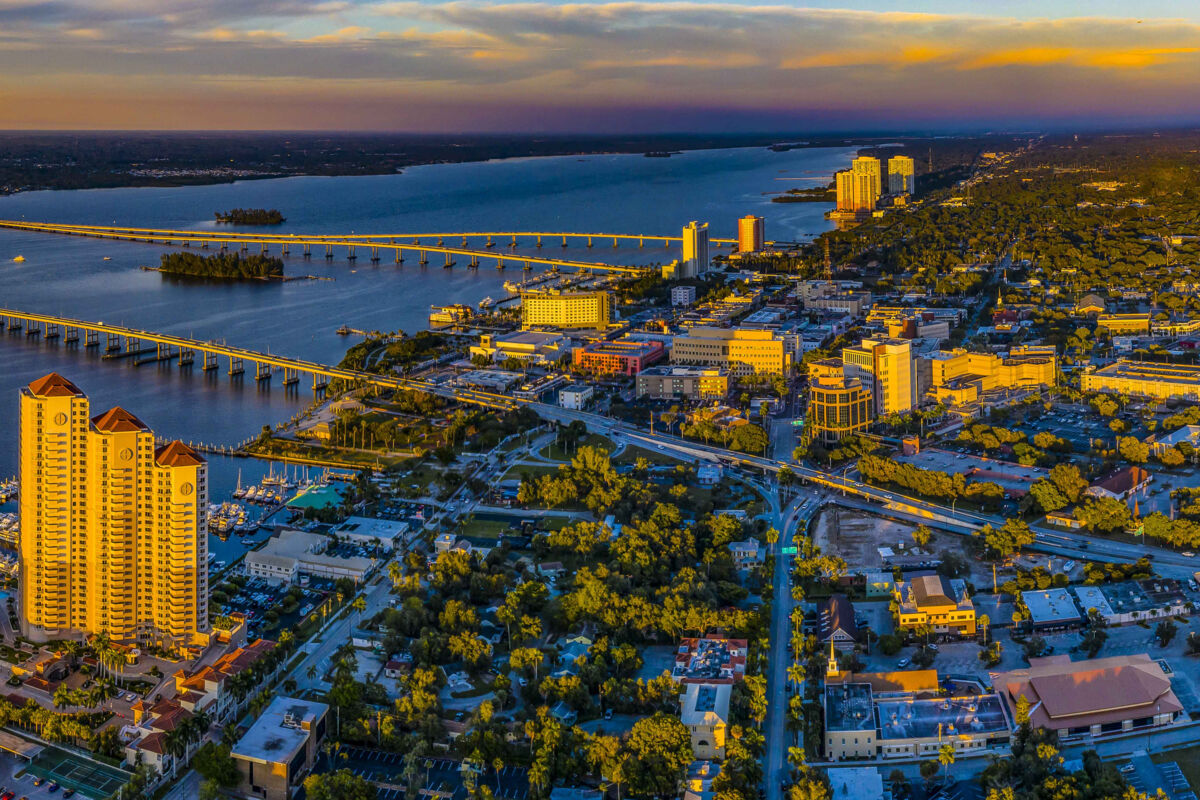 Best Places to Live in Fort Myers
Author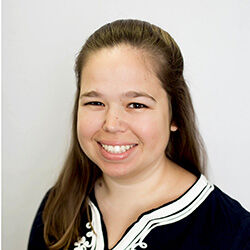 Author
Valerie Cox is a contributing writer for Allied Van Lines. In her spare time, she enjoys reading, spending time with her family, and volunteering in her local community.