Our newest "Happy Homeowners" blog brings us to Scott and Donna Van Dusen, who recently built their new home in Tampa. Scott and Donna began their journey by choosing their lot and plan, and have shared with us their experience of the whole building process and living in their new M/I Home.
M/I Homes: Is this your first M/I Home and what convinced you to choose M/I Homes over another builder?
Scott and Donna: This is our first M/I home. When we moved to Tampa, FL, we knew we had certain things we were looking for in the home we plan to retire in. Our list wasn't extensive, but we knew the specifics we had as requirements for our home. With all of the builders we visited and all of the floorplans we looked at, M/I Homes was the only one that didn't require any compromise with our needs and wants. Right down to the lot we chose.
M/I: Are you happy about how your home turned out?
S/D: Yes!!! Our home is everything we dreamed of. After 6 months of living in our home, we both look around in disbelief that it is really ours. M/I was able to make this our dream home.
M/I: What is your floorplan called and what features of your home do you especially love?
S/D: The Artilla. The kitchen is everything we wanted, and the addition of the Butler's Pantry was a really nice touch. For me, the shower room was a big seller, and for my wife the bathtub. The beautiful bay window in the breakfast nook overlooking our lake is picturesque. I could list every item in our home and tell you it is something we especially love.
M/I:
Overall, how was your experience with M/I Homes? Did you pick your lot and floorplan to build the home, or was the home already started for you?
S/D: We had a fantastic experience with M/I Homes, and the experience started with Vicki. She helped us picture every part of our home, right down to the view from the previously mentioned bay window. She helped us visualize what our home would become. Everything from the view to the endless possibilities we could have in our home. Vicki helped us not only detail all of the things we desired, but helped us discover some of the extras we now can't live without. Although she hoped we would buy one of the inventory homes, she led us to the perfect lot, and guided us through the design process, listening to all of the things we knew we wanted in our dream home.
M/I: Do you have any fun memories from building process?
S/D: Coming to the lot every weekend to see the progress of the week. Seeing all of our plans coming together, and imagining what would be when it was complete. Of course, stopping by to see Vicki was fun as well. Many laughs and long chats.
M/I: Was there something about your home that made you immediately know you wanted to move in?
S/D: The Artilla met all of our requirements in a home. Not a single compromise, which was a first in our search. The things swaying us the most was the lake front lot, the beautiful bay window in the breakfast nook overlooking the lake, and the shower in the Master Bathroom.
M/I: What do you like about your neighborhood/community?
S/D: Our home is in Estates at South Cove, a small gated community with just 47 homes and no CDD. All very important things we liked about our neighborhood.
M/I: Anything you would recommend to someone looking for a new home?
S/D: Look at several builders, and make sure M/I is one of the builders you look at. In our experience, no other builder compared.
M/I: What is your favorite memory in your new home thus far?
S/D: Our favorite memory was sharing the excitement of moving in with our parents. All of their help with the move, and their love of our new home was a special memory for us. They were so proud and happy for us and the home we chose.
M/I: What is your favorite space in your new home?
S/D:
Our favorite space is the lanai and the pool. We watch all of the wildlife on the lake, cool off in the pool, and watch beautiful sunsets.
M/I: What was something that surprised you the most with building a new home?
S/D:
We were most surprised by how involved we could be with the construction and how reactive Vicki and our Construction Superintendent, Charlie, were to our ideas. They were happy to work with us to make these details part of the build. They made some great suggestions too, making our home even more fantastic.
M/I: Any suggestions you would give for someone building a new home with M/I Homes?
S/D: Make a list of everything you want and expect in your home. For us, M/I offered the only floorplan with no compromises. If your list is anything like ours and our neighbors', chances are M/I will have everything you want in a home.
M/I: Anything else you would like to add?
S/D: We thank Vicki, Charlie, and M/I Homes with heartfelt sincerity. Thank you, thank you, thank you. This has been a great experience building our dream home, and we now have some great new friends.
** Scott and Donna live in the Tampa area. They love to take in their pool and to watch the beautiful sunsets from the backyard of their new M/I home.

Author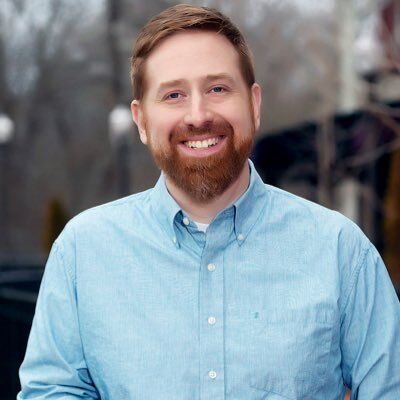 Author
VP, Chief Marketing Officer of Corporate Marketing at M/I Homes, Inc., Will oversees online marketing campaigns, lead generation, SEO, PPC, Social Media, and content strategy. Selected to Professional Builder's 40 Under 40 in 2017, Advisory Board Member of the Zillow Group (ZG) New Construction Advisory Board, and 5 time speaker at NAHB International Builder Show. Fluent in Emoji. Fan of ☕️🌮🐱🍣🌱
Recommended Stories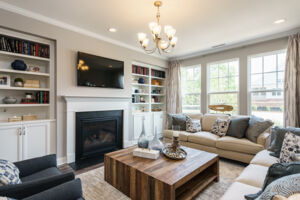 5 Benefits of Main-Level Living
Author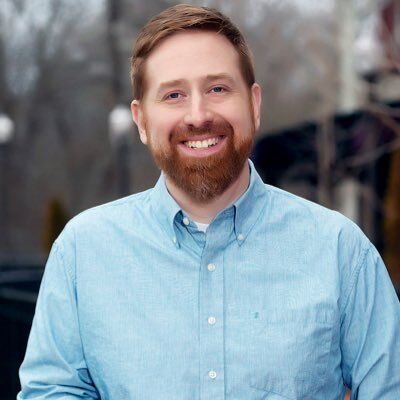 Author
VP, Chief Marketing Officer of Corporate Marketing at M/I Homes, Inc., Will oversees online marketing campaigns, lead generation, SEO, PPC, Social Media, and content strategy. Selected to Professional Builder's 40 Under 40 in 2017, Advisory Board Member of the Zillow Group (ZG) New Construction Advisory Board, and 5 time speaker at NAHB International Builder Show. Fluent in Emoji. Fan of ☕️🌮🐱🍣🌱