Prairie Ridge, Texas
Prairie Ridge
The home plan that's right for you
The following plans can be personalized for you and built in this community.
See what lots are available for you to begin building the home of your dreams
Become a part of this community
We decided on M/I because of the quality for the quantity. M/I was able to give us everything we needed and wanted without breaking the bank. Their customer service was unmatched. [New Home Consultant] was awesome. He always kept us in the loop, constantly communicated with us, and was all around personable. There was never a time where we didn't feel Jeff didn't have our best interest at heart. He was easy to contact, responded quickly, and if there were any issues he handled them rapidly with the upmost profession.

The most memorable part of our purchase was actually our home being build from the ground up. Being able to have access to weekly pictures of the progress was more than convenient. Even when we were not able to be at the site in person, the pictures ensured that could monitor and see the progress with ease.

Our experience with M/I Homes has been nothing but wonderful. M/I Homes was the first builder we saw that felt homey. From the moment we walked into the model home (Columbus), we were able to check off our high priority "must haves." Although we looked at other builders, we kept getting pulled back to M/I Homes because it was the only builder that we felt like we didn't have to settle for. Being able to build our first home as close as possible to how we envisioned it has been the most memorable part of this experience.

Jeff [New Home Consultant] and our relator has made the journey so seamless and stress free. Jeff is always quick to answer any questions that we may randomly send out via text/email and we truly appreciate him for being transparent throughout this process. We cannot wait to officially cross the finish line and start creating new memories in our home.

I was very pleased with my experience with M/I Homes. They made the process of buying my first house very easy and smooth. They were able to help me understand everything that I needed to know that involved buying a home. I would highly recommend M/I Homes to anybody searching for a high quality place to call home.

We had a great experience looking at the entire process. M/I is a company to trust.

I would buy again from M/I Homes and I would refer people to M/I Homes. Thank you M/I Homes.

Process from beginning to end was easygoing. Great staff that worked with us when ever we needed them.

I would like to recognize Jeff [New Home Consultant] for his amazing work. All questions/concerns were answered even in days he was not working. His positivity during the stressful process of closing was very helpful. Jeff [New Home Consultant] and Kevin [M/I Financial Representative] helped a lot and did their best to keep us motivated and positive during the process. Kevin [M/I Financial Representative] and Mindy [M/I Financial Representative] were amazing during the documentation and closing process. They did everything they could to make us owners of this amazing house, our dream home. Would go through the entire process again if these 3 people were part of it.

I think overall a great Home at an affordable price. The team Jeff [New Home Consultant] and Jason [Construction Manager] especially was a pleasure to work with. They responded quickly, either via call or text. In general extremely satisfied with the house and service.

Jeff [New Home Consultant] was really nice. He took his time with my wife and I's questions. He broke things down and showed us things in person. He reached out every step of the way. He really helped us through this process. Jason [Construction Manager] was a really nice person. He kept us updated with the house. He reached out often just like he said he would. Jason still reaches out and my wife and I appreciate that.

Jason [Construction Manager] was able to put up with me being a VERY involved customer, which says a lot. He is attentive to detail and kept me informed along the way of how things were going and the expectations of the build. I feel extremely fortunate to have had Jason overseeing this build. Not many people are easy to speak with, and Jason actually cares about what is going on and encourages dialogue of any concerns you might have along the way.

It was a pretty smooth and informative process. We were kept updated throughout the process. I don't think there is anything that could make it better.

If you're looking for an affordable home, M/I is the best option. I give them a ten out of ten. They work with your budget. The New Home Consultant and Construction Manager were nice. Our M/I Financial Representative was also good.

I had a fantastic experience with M/I Homes! From start to finish, they were professional, communicative, and dedicated to making sure I was completely satisfied with my new home. The quality of their workmanship is exceptional, and I appreciate how responsive they were to my needs and concerns throughout the process.

If you're looking for a knowledgeable, professional, and dedicated home consultant who will help you find the perfect home, look no further than our New Home Consultant. She's truly the best in the business, and I highly recommend her and M/I Homes to anyone in the market for a new home!

[New Home Consultant] was available every time there was concerns or question. Thank you M/I for making my first home-buying experience great!

It's been a great experience working with M/I Homes throughout the buying, construction, handover/closing, and post-closing warranty journey. Overall, pretty satisfied with the quality of workmanship and very impressed with the customer orientation they have demonstrated throughout.

As a first time home buyer, M/I Homes was very patient and helpful throughout the home buying process. The New Home Consultant is super awesome and was very responsive to any questions or concerns my spouse and I had about the process. Also, the homes are both stunning and affordable!

The New Home Consultant was a breeze to work with. She made this home buying experience for me one that was very smooth and unforgettable. She cares about helping you make your dreams a reality and it shows in every way in all that she does to help. The Construction Manager was very knowledgeable and helpful. He answered questions within a timely manner and never hesitated to return calls or texts. I think the construction on the home was beautiful and he made sure everything was perfected in the best way. M/I Homes made the home buying process smooth and carefree. This is a great builder and the workmanship on the home is amazing.

My experiences with M/I Homes were overwhelmingly positive. The entire home-building process went smoothly and according to plan. The team's attention to detail, transparent communication, and commitment to quality construction resulted in a beautiful home that perfectly met our expectations. Anyone looking for a dependable and respected homebuilder should definitely consider M/I Homes.
Discover the neighborhood and all it has to offer
Discover what's around the community, plan your commute, and find the perfect dinner spot.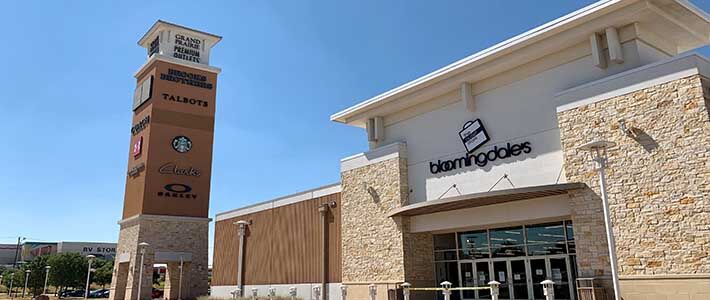 Grand Prairie Premium Outlets
15.3 miles away (about a 17 minute drive)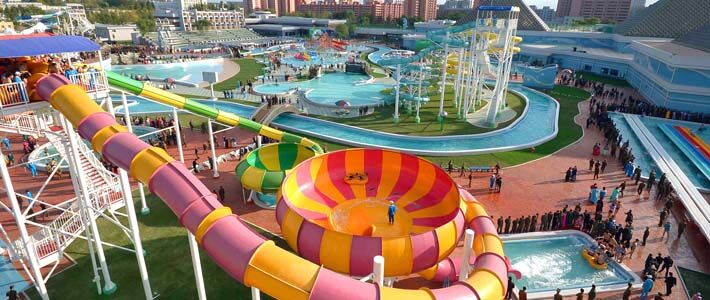 5.4 miles away (about a 8 minute drive)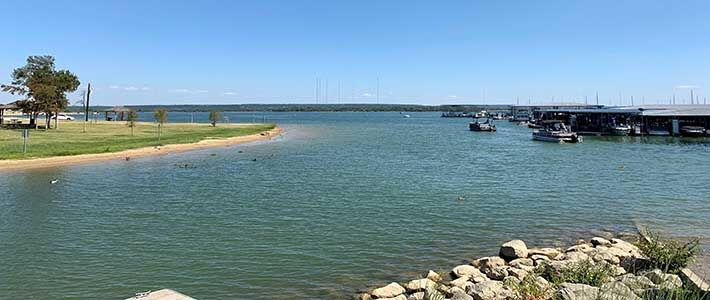 10.6 miles away (about a 17 minute drive)
Ready to plan a visit? We can help
Send us your preferred time to stop by and a sales representative will take care of the rest