M/I Homes x Pelotonia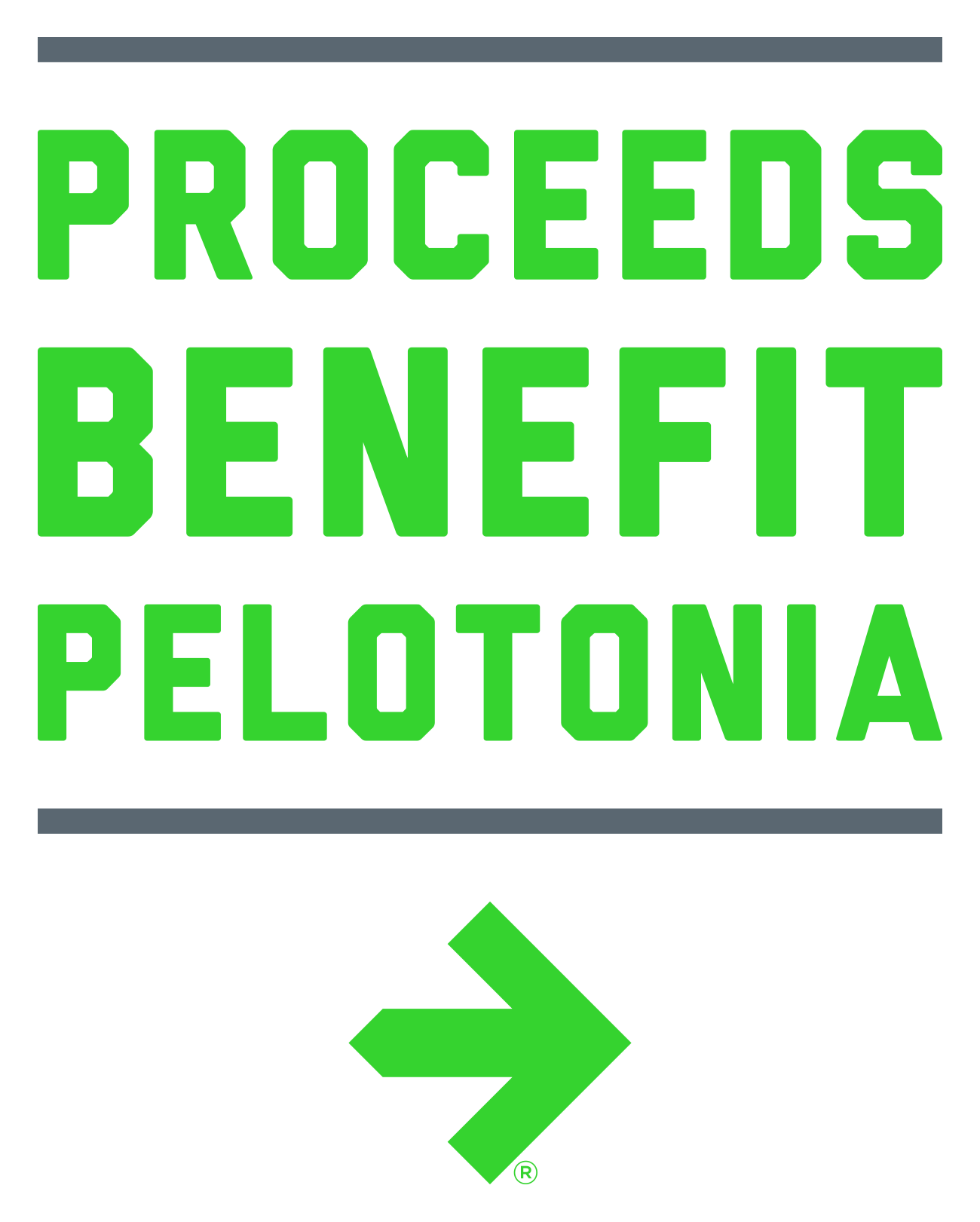 With sponsorships from our trusted partners, M/I Homes has committed to building 14 Benefit Homes across the nation where a portion of the proceeds of the homes will be donated to Pelotonia. This is a first for any homebuilder.
Every dollar raised by Pelotonia goes toward innovative cancer research. Since 2008, Pelotonia has raised more than $236 Million for cancer research and 100% of raised fund supports projects that address many aspects of cancer, including prevention, diagnosis, treatment psychosocial issues, accelerated drug development and large initiatives of cancer care.
The 2022 Benefit Homes
The following markets have a Benefit Home under construction or nearly complete benefiting this cause:
Better Together
M/I Homes is grateful for the support of countless partners, vendors, distributors, and individual contributors across the country. Alone we can do so little; together we can do so much.
Corporate Sponsors & Supporters
149 Photo
BombBomb
Daltile
Do You Convert
Group Two Advertising
GE Appliances®
Halo Branded Solutions
Hive
Hopkins Printing
Inspire PR
Kohler
Morrison Signs
Moen®
OppGen
Outsider Video & Motion
Realtor.com
VideoTel
Zillow
Zonda
Charlotte, NC
Alpha Omega Construction Group, Inc.
B-Organized Insulation LLC
Blythe Development Co.
Builder Digital Solutions, Inc.
Builders FirstSource-Atlantic Group Inc.
Barefoot & Company
Bianchi & Company
Builders Wholesale Flooring, LLC
C & M Enterprises, Inc.
Carolina Stone Distributors, Inc.
Colonial Materials, Inc.
DPR Associates, Inc.
Eagle Engineering, Inc.
Ecoscape Solutions Group, LLC
GE Appliances®
GraphiCal Creations Inc.
Hendley Construction Services, Inc.
Horsepower Site Services
IES Residential, Inc.
Impact Designs Inc.
K&L Gates LLP
Lawrence Associates PA
Metro Stone & Granite, Inc.
Morehead Title Company
NationServe
New Dimensions Outdoor Services
Price Brothers, Inc.
Romanoff Heating and Cooling Charlotte
Safe Haven Security Services, LLC
Sosa Painting and Drywall, Inc.
SouthEnd Exteriors
Summit Engineering, Laboratory & Testing
Timberlake Cabinetry
US Masonry, Inc.
Ultimate Impression
W.K. Dickson & Co., Inc.
Chicago, IL
Alpha Omega Construction Group, Inc.
American Built Systems
Broan NuTone
builders Lighting & Design, Inc.
Carrier
Carter Lumber
City of Plano
Energy Diagnostics
Hines Building Supply
Merit Contractos, LLC
Maxim Lighting
Thomson Surveying, Ltd
Columbus, OH
Alside
Arrow Heating & Cooling
Best Choice Concrete
Blendon Gardens
Bradford White
Capital Lighting
Construction
Contract Lumber
Eastway Supply
Gastite Gas Piping
H&M Plumbing
Habegger Supply
Hamilton Parker
Hensel Ready-Mix
Holmes Lumber
JS Rails
Libb Company, Inc.
Masterbrand Cabinets
Masterbrand Cabinets
Mohawk
New Horizon Media Group
Plumbers & Factory Supplies
Rite Rug
Stairway Solutions
Swan Freedom
Thompson Concrete
Uponor Plumbing Products
Win Supply
Dallas/Fort Worth, TX
84 Lumber Company, LP
Ajax Glass and Mirror Co., Inc
Allpoints Land Survey, Inc.
Builders FirstSource - Texas
CLS Insulation
CMAC Roofing, LLC
Flooring Services, LLC
FS Blinds, LLC
Garage Door Services of Houston
GE Appliances®
Glen Gery Brick
HomePro Operating, LLC
HomeTeam Pest Defense
IBS Lighting, Ltd.
KZR Oak Construction Inc.
Landmark Electric
Lawn Liquid Irrigation, LLC
Metro Brick and Stone
NCT Mechanical, Inc.
Nix Door & Hardware
Post-Tension Solutions of Texas
Premier Fence Company, Inc.
REW Materials
Sapphire Creek Construction
Southwest Erosion Control, Inc
Sylvia Soto Cleaning Services
Systemhause
T&R Painting and Drywall
Trezcapital
Wisenbaker Builder Services, Inc.
Houston, TX
1st Infiniti
84 Lumber
Action Landscape
Airtron
Amailey Plumbing
Bison Fence
Builders Choice
Builders First Source
Caymex Foundation
Cepeda Drywall
CJ's Builder Services
Claymex Brick
D & E Doors
Dalco Roofing
Décor Builders Hardware
DNT Investments Inc
DPIS Engineering
Factory Builder Stores
Flooring Services
FS Blinds
Garage Door Services
Gulf Coast Fan & Light
Hugo Robles
IBS Lighting Ltd
IES Residential
James Wishoski
KRM Construction
Luxury Baths by Arrow
MC Surfaces
MS Construction
Rock Materials
Rodriguez Cleaning, Inc
Royal Bath Manufacturing
Sergio Jiminez
Shaw Industries
Sprint Sand & Clay
SRG Stairs
Storm Water Solutions, LLC
The Brickman Construction
Tri-Tech Survey
Windstorm Services LLC
Indianapolis, IN
84 Lumber
Airtron
Bremni Onelio Villatoro
Builders First Source
CKV Finished Products
Countertop Concepts
Custom Concrete
Dal-Tile / Kermans Flooring
Dealers Wholesale
Dealers Wholesale/HHT
Ed Perez Painting Company
Estes Design & Manufacturing
Foundation Bldg Materials/Discount Drywall
Garage Doors of Indianapolis
Guardian Protection Services
Guttertech Exteriors LLC
Hillock Masonry, LLC
Huber Engineered Woods, LP Building Products, Simpson Strong-Tie
Indiana Brick Co.
J/S Rails, Inc
Jones Brothers Electric
Kermans Flooring
Lazer Excavating Company
Liebke Roofing/Reese Wholesale/ Owens Corning
Marvel Insulation/ Owen Corning
Masterbrand Cabinets
Mastercraft Metal Works
MMI Door
Mohawk, Kermans Flooring
Ohio Valley Flooring, Kermans Flooring
Prater & Sons's Concrete
RT Moore
Rumfelt Construction
RVH/James Hardie/Marsh Building Supply
Schlage
Sherwin-Williams
Silverline
Start to Finish
Stoeppelwerth
Surburban Steel Supply
Tina Russell
TSI Energy Solutions
Minneapolis, MN
Action Overhead Garage Door LLC
Aspen Electric, Inc.
BNR Irrigation Services, Inc.
Brush Masters, Inc.
Builders FirstSource
Building Knowledge, Inc.
Contract Interiors, Inc.
DEsigned Glass, Inc.
Friedges Landscaping, Inc.
GE Appliances®
Genz-Ryan Plumbing and Heating
Glowing Hearth & Home, LLC
Gopher State Concrete, Inc.
Hamernick Decorating Center
Highmark Exteriors, LLC
Installed Building Solutions
Jirik Sod Farm, Inc.
J & W Asphalt
KR Signs
L & W Supply Corporation
Leon's Countertops, LLC
Mill City Concrete Forming
MWK Construction Inc.
Nordy Photography
North Oak Enterprises, Inc.
Pioneer Engineering
RMB Construction Services, LLC
Southern Lights
Tilford Contracting, LLC
Water Doctors Water Treatment
WEBCO Security
Raleigh, NC
Absolute Stone Corporation
Blake Distributors, Inc.
Brinley's Grading Service, Inc
Builders Wholesale Flooring, LLC
Capital Concrete Pumping, LLC
Dynamic Home Construction, Inc
Eco Turf, Inc.
Fireside Hearth & Home
The Home Center, Inc.
HomeTeam Pest Defense Inc.
Insulating NC
L & W Supply Corporation
LanArc
LiveGreen, Inc.
Locklear Roofing
NationServe, Division of Overhead Door
Northern Woodworks, Inc.
Pinnacle Contracting Services, LLC
Reico Kitchen and Bath
Romanoff Electric Residential, LLC
Security Force, Inc.
Southern Energy Management, Inc
Triangle Renovation Painting & Drywall
Tri-City Insulation
WashWorks Pressure Cleaning, LLC
Yellow Dot Heating and Air, LLC
San Antonio, TX
A's Plumbing Services
Arrow Mirror & Glass, Inc.
Builders FirstSource-South Texas
Builders Interior Products
Colin, Pedro Rebollar
Consolidated Reinforcement
Double H Landscape, LLC
Finelines Three, Inc.
HomeTeam Pest Defense
JP Hart Lumber Company, LLC
L&J Painting
Landmark Electric
Lighting Connection, LLC
Parrish & Company, Inc.
Post-Tension Solutions of Texas
PVR Construction LLC
Royal Baths Manufacturing Comp
Texas Freedom Concrete, LLC
Texas Steel & Stone, LLC
UFP San Antonio, LLC
Venetian Marble and Granite