M/I Homes x Pelotonia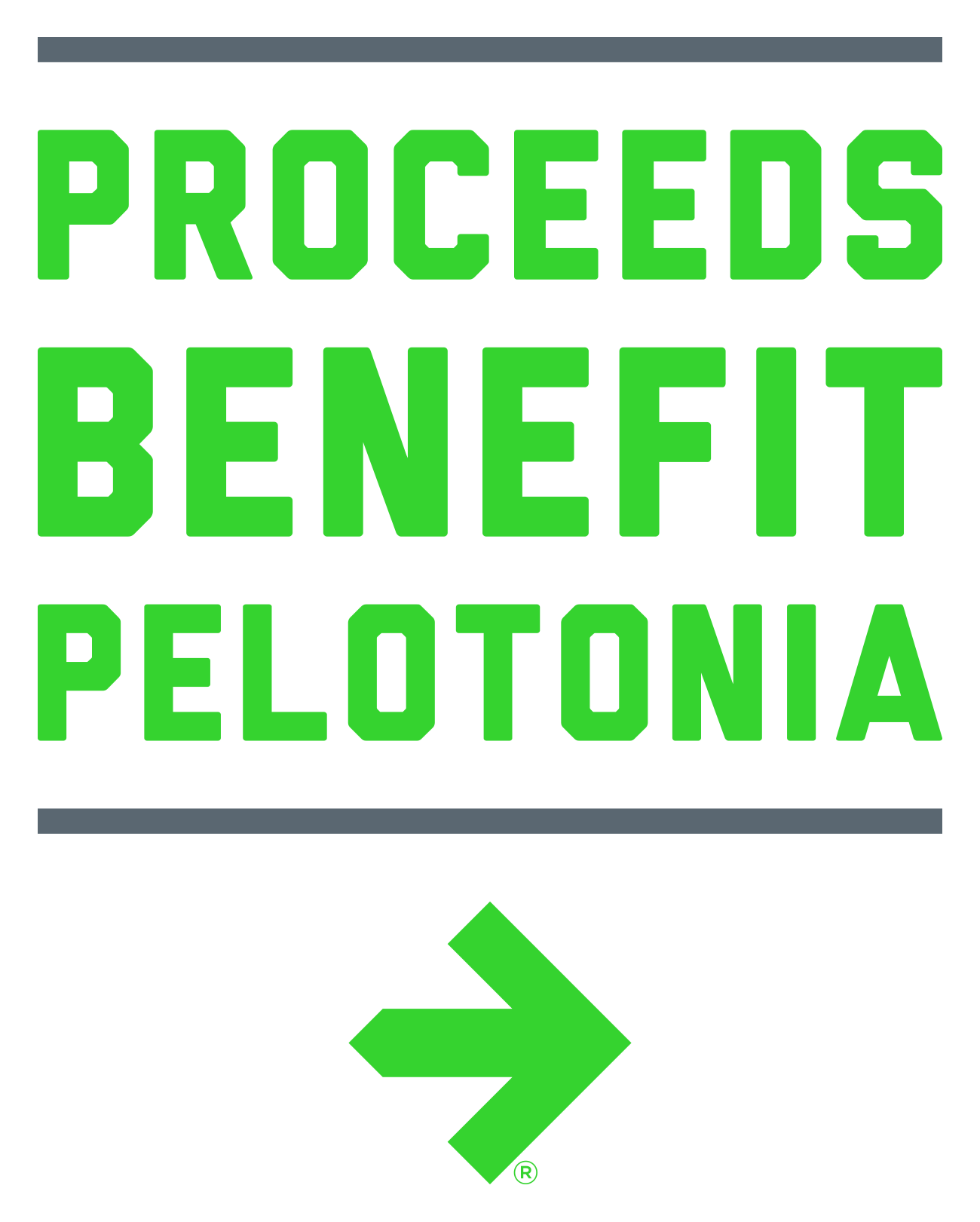 In 2022, here at M/I Homes, we committed to building 14 homes across the nation with proceeds of $2.8 million towards innovative cancer research for Pelotonia.
This year, we are committed to 15 benefit homes, with portions of proceeds going towards cancer research at The Ohio State University Comprehensive Cancer Center. In 14 years, the Pelotonia community has raised over $258 million towards enhanced treatments and therapies, preventive and early detection methods, funding researchers, and pioneering a landmark investment in immuno-oncology.
The 2023 Benefit Homes
The following markets have a Benefit Home under construction or nearly complete benefiting this cause:
Better Together
M/I Homes is grateful for the support of countless partners, vendors, distributors, and individual contributors across the country. Alone we can do so little; together we can do so much.
Corporate Sponsors & Supporters
149Photo®
BombBomb™
Daltile
Do You Convert
Group Two Advertising
GE Appliances®
HALO

hive® inc.

Hopkins Printing
Inspire PR Group

Kohler®

Morrison Sign Company
Moen®
OppGen™
Outsider Video & Motion
realtor.com®
Videotel Digital
Zillow
Zonda
Austin
UFP Industries
Anchor-Ventana Glass
Lighting Connection
Dalco Roofing
Charlotte
Airtron Heating & Air Conditioning
Alpha Omega Construction Group, Inc.
Bin There Dump That Charlotte
Brilin Electric
Builders FirstSource, Inc.
Builders Wholesale Flooring

ceso

Colonial Materials

dpr

Eastover Land Survey
Ecoscape Solutions Group, LLC
Foundation Building Materials, LLC
Hendley Construction Services
HGC
Hubbard Pipe and Supply Inc

impact

Design Resources
JDS Consulting
K&L Gates LLP
McGee Brothers
NationServe
Pender & Pettus Insulating
Piedmont Plumbers of Clover, LLC
Pinnacle Contracting Services, LLC
Price Brothers, Inc.
Pro-Tops, Inc.
The Romanoff Group - Electric, Heating and Cooling
Shamrock Landscaping
Sosa Painting and Drywall, Inc.
SouthEnd, Inc.

summit

Engineering, Laboratory and Testing, Inc.™
Surface Specialists
Timberlake Cabinetry
Timmons Group
Dallas
84 Lumber
ABC Supply
Ajax Glass & Mirror Company
Alliance Materials
Bell Mechanical
CertainTeed®
CMAC Roofing
Doro Painting, LLC
DuPure
Flooring Services LLC
FS Blinds
HomeTeam Pest Defense®
Horizon Plumbing Service
Dallas Janitorial Services
JC Gonzalez Construction, Inc
JGP Construction Cleaning, LLC
KK Chavez Inc
Kodiak DGS
Landmark Electric
Lennox
Lighting Connection
Metro Brick & Stone Co.
Nix
Post-Tension Solutions of Texas
Premier Fence & Outdoor
Premier Stair & Door
REW Materials
Saya Trimming
Sherwin-Williams®
Stone Resources, Ltd.

Systemhause

T&R Painting & Drywall, Inc
Trinity Green
Vault Construction Group
Wisenbaker Builder Services, Inc.
Detroit, MI
B Pitters Painting Inc
Brentwood Electric
Casella Home Services
Chelsea Lumber Company
Construction Maintenance Service, Inc.
Crush Construction, LLC
Equipped Appliances
Glen-Gery Corporation
Gojcaj Concrete Company, Inc.
Golich Building Supply, Inc.
Golich Glass, Inc.
JB's Home Energy, LLC
JDK Enterprises, LLC
King Carpentry, LLC
MasterBrand Cabinets, Inc.
MGA Roofing, LLC
MI Pro-Techs, LLC
Michigan Window and Door Co.
Mulligan Heating, Inc.
Norwest Tile & Marble
Pro-Shield Cladding Contractors, LLC
Pro-Shield Sealant Contractors, LLC
Professional Drywall, LLC
Reid Lighting
Rocwall Company, Inc.
Shoner Plumbing and Mechanical
Smede-Son Steel and Buidling Supply
Superb Floor Covering, LLC
The Umlor Group
Victor Mason Contractor, Inc.
Weathershield, LLC
Williams Distributing Co.
WM. R. Curtis
World Stone Group
Houston, TX
1st Infiniti Enterprises, Inc
84 Lumber
Action Landscaping Inc
Airtron Heating & Air Conditioning
Amailey Plumbing, LLC
Bison Fence LLC
The Brickman Construction, Inc
Builder's Choice
Builders FirstSource
Caymex, Inc.
Cepeda Drywall LLC
CJ's Builder Services, Inc.
Claymex Brick & Roof Tile
D & E Door, LLC
D.N.T. Investments Inc.
Dalco Services, LLC
Decor Builders Hardware
DPIS Engineering, LLC
Factory Builder Stores
Flooring Services of Texas, LLC
FS Blinds LLC
Garage Door Services of Houston, Inc.
Gulf Coast Fan and Light, Inc.
HomeTeam Pest Defense, Inc.
IBS Lighting, Ltd.
IES Residential, Inc.
KRM Building, Inc.
Luxury Baths By Arrow
MC Surfaces, Inc.
MS Construction
Hugo Robles
Rock Materials
Rodriguez Cleaning, Inc.
Royal Manufacturing
S&V Painting LLC
Sprint Sand & Clay
SRG Stairs
Storm Water Solutions
Tri-Tech Surveying Co.
Windstorm Services
James Wishkoski
Minneapolis, MN
Action Overhead Garage Door
B&D Plumbing
BNR Irrigation
Building Knowledge Inc
C&S Blacktopping, Inc.
Cemstone
Environmental Materials, LLC
Focalpoint Flooring Cabinets & Design
Hamernick Decorating
Harkraft
Hearth & Home Technologies®
Installed Building Solutions
Knife River
L&W Supply Corporation
LDM Electric
Miller Brothers Excavating
Manor Concrete Construction Inc.
Metro Siding, Inc.
North Metro Companies
North Oak Enterprises
Prescription Builders
Pro Drywall & Painting, Inc.
RMB Construction Services
Southern Lights
Stone Systems
Tilford Contracting LLC
Veit
Waterproofing, Inc.
Water Doctors
WEBCO
Raleigh, NC
Absolute Stone Corporation
Ac3 Power Washing
All-Phase Blinds & Shutters
Blake Distributors Inc
Brinley's Grading Service, Inc
Dynamic Home Construction
Eco Turf, Inc.
Evans Plumbing, Inc.
The Home Center Flooring & Lighting
HomeTeam Pest Defense
L&W Supply
Marco Grading
NationServe of Raleigh
Northern Woodworks
Queenscape Landscaping
RJ Concrete, Inc.
The Romanoff Group
S&G Quality Construction, Inc.
Security Force, Inc.
Southern Energy Management
Southern Staircase
TM Engineering Inc.
Trademark Roofing Co., Inc.
Trademark Roofing & Gutter Co. Inc.
Tri-City Insulation
Yellow Dot Heating & Air Conditioning
San Antonio, TX
84 Lumber
ABC Supply
Andy's Lawn Service
A's Plumbing Services, LLC
BAK Country Clearing and Const
BB Inspection Services, LLC
BBG Consulting, Inc.
Builders FirstSource-South Texas
Builders Interior Products
CCS M Solutions LLC
CertainTeed®
Cienfuegos Enterprises LLC
Consolidated Reinforcement, Inc
Double H Landscape, LLC
Emser
Fashion Glass & Mirror, LLC
Finelines Three, Inc.
Genuity Innovations, LLC
Hart Components, LLC
HomeTeam Pest Defense
James Hardy
JP Hart Lumber Company, LLC
JRV Construction LLC
Landmark Electric
Lighting Connection, LLC
LP Building Solutions
M & A Ramirez Masonry, Inc.
National Shelter Products
Parrish & Company, Inc.
PDQ Concrete, LLP
Post-Tension Solutions of Texas
Radiant Roofing San Antonio, LLC
REW Materials
Royal Baths Manufacturing Company
Sanchez, Mark A.
Shaw Floors
Sherwin-Williams®
Texas Freedom Concrete, LLC
Texas Steel & Stone, LLC
Valor Environmental of TX, LLC
Venetian Marble and Granite
Sarasota, FL
84 Lumber
American Countertop, Inc.
American Woodmark Corporation
Banko Overhead Doors
Brandon Electric
Burgess Construction Consultan
Dieter's Sod & Landsacaping
Florida Drywall
Global Protection Products, LLC
Infinite Energy Solutions
J & N Stone, Inc.
Jansen & Sons Insulation
JMA Aluminium of W. Central Florida, Inc.
Juniper Landscaping of Florida
Just in Time Electrical Supply
Leola Construction, LLC
Leyvas Painting & More, LLC
Magnificent Maids, Inc.
Manasota Flooring
Morris Engineering & Consulting, LLC
Newberg Irrigation, Inc.
Prime Glass
SmartShield Homes
Sunnygrove Landscaping & Irrigation Maintenance, LLC
TCI Contracting, LLC
Water Resource Associates
Tampa, FL
84 Lumber
Advanced Systems Inc. of Suncoast
Aleah's Interiors Inc.
American Custom Guttering, Inc.
All-Star Restoration
Beck Pizor Engineering
Brad McDonald Roofing
Brooker Sills
Builder Digital Solutions
C&S Home Services of Central Florida
Carpenter Contractors of America, Inc.
Central Florida Wrap, LLC
Chacon Painting Inc
Classic Glass & Mirror
Coastal Wall Systems of Florida
Coogan Window &&Door Inc
D & D Garage Doors
Daniel Insulation
Design, Stone & Brick Inc.
Elite Building Solutions LLC
Fieldstone A&E
Florida Drywall
Florida Frame & Trim Inc.
HomeTeam Pest Control
Infinite Energy Solutions
International Granite & Stone
JBC Landscaping LLC
Just In Time Electrical Supply
K &R Concrete & Pumping Service
Landmark Engineering & Surveying Corporation
Manasota Flooring
Maschmeyer Concrete
Montrose Shelving Inc
Mortensen Engineering, Inc.
Onsite Safety, Inc.
Quality Precast Company
Quality Sod & Landscape Solutions LLC
S & S Site Prep, LLC
Schmitt, Inc.
Silver Trend
SmartShield Homes
Sun-Rock
Suojanen Enterprises, Inc.
Tampa Bay Door and Trim Inc.
Tree Farm 2, Inc.
Weintraub Inspections and Forensic, Inc.