Posted by Will Duderstadt in All, Home Design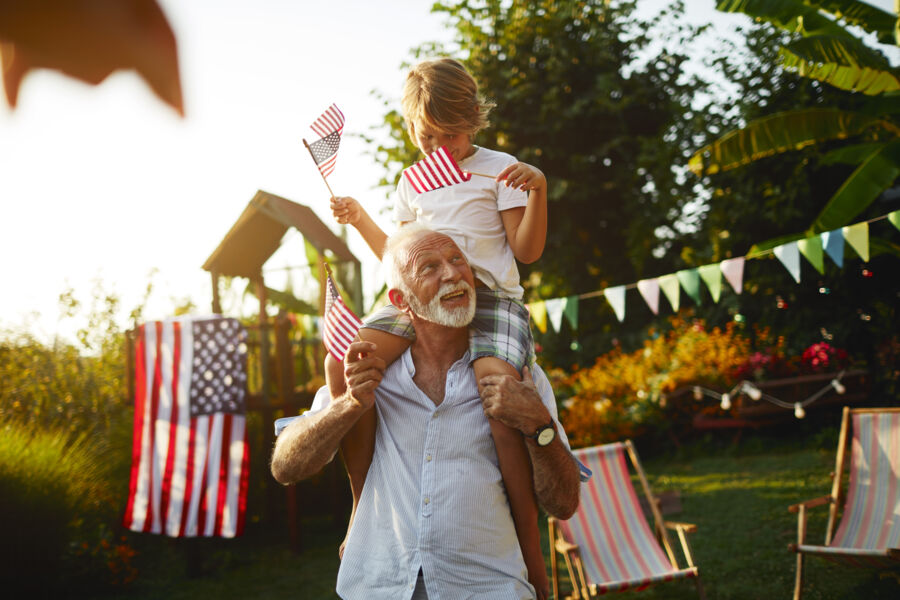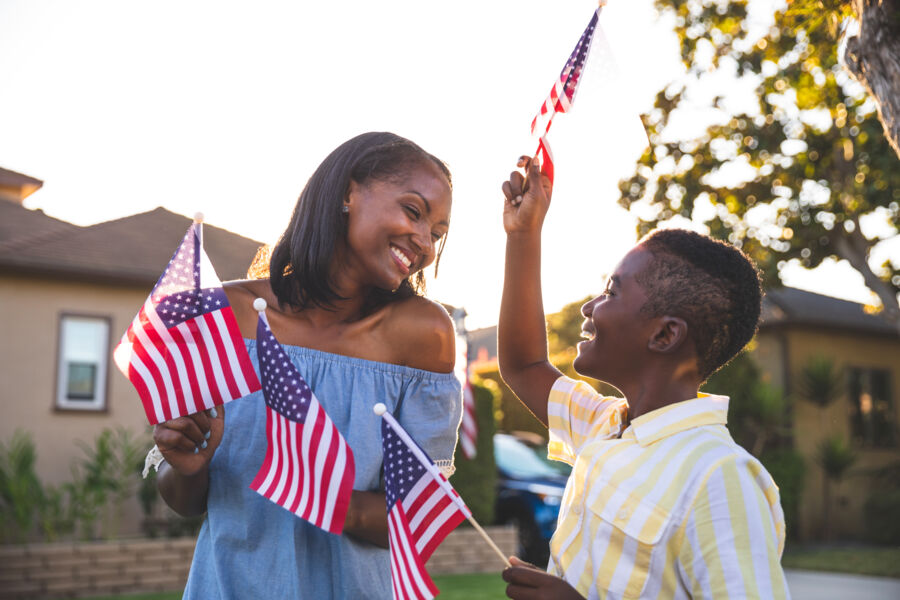 With the Fourth of July only a few days away, we know everyone is busy with party planning, so we figured it was only fitting to share our favorite patriotic party inspiration!
Clothing
Finding the perfect outfit for the 4th of July is always fun and can be somewhat tricky! Depending on your budget, buying clothing specific to one day isn't always practical, but that doesn't mean you can't make some DIY outfits for your family.
Onesie: This quick and easy onesie will be the perfect outfit for your child's first 4th of July! Just grab fabric paint, a piece of cardboard for inside the shirt, a small brush, and get started! Make sure you have your camera ready to document this fun activity with your loved ones!
Everyone loves a good tie dye shirt: Tie dye shirts are something fun and simple to do (they can be a bit messy, but totally worth it!)! You'll want to set up your tie-dye station outside to keep from getting any dye on your carpets, furniture, etc.
Fun and Easy 4th of July Snacks
Flag fruit: Looking for a healthy and fun way to celebrate USA? This easy flag fruit dessert doesn't take any time at all to make! Just grab cherries, blueberries, strawberries, raspberries, and white chocolate covered pretzels and all you have to do is arrange it on a platter!
Want more chocolate? Bake a chocolate cake and add white icing to the top of it. Then pick up a few bags of the red, white, and blue M&M's and place them in the shape of a flag! This simple project just takes a little bit of patience!
Dress Up Your Home
As your friends and family come up to the front door, welcome them with a patriotic door hanger as well as some candle lights with American flags on them.
Patriotic wreath: Go to your local craft store to pick up the letter of your family's last name – then create this adorable "wreath" to proudly display on your front door. This fun activity will really dress up the front of your home, while providing a fun way to celebrate the 4th of July. Plus – you can use this again for Veterans Day, Memorial Day, etc!
Mason jar candles: Don't know what to do with your left over mason jars or pickle jars laying around your home? With some American Flag stickers and some small candles, you can create an inviting porch display!
Painted lawn stars: If you're going to have a backyard BBQ – why not decorate the yard with some USA pride? Grab some red, white, and blue spray paint, a large piece of cardboard, and scissors, and your backyard is minutes from Patriotic pride!
We'd love to hear how you're getting ready for the 4th of July. Feel free to share any great ideas/suggestions you have for party inspiration.
We hope you have a safe holiday weekend!

Author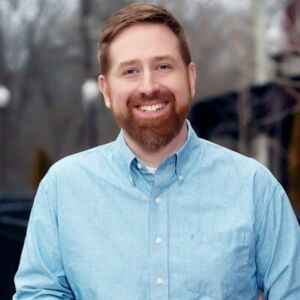 Author
VP, Chief Marketing Officer of Corporate Marketing at M/I Homes, Inc., Will oversees online marketing campaigns, lead generation, SEO, PPC, Social Media, and content strategy. Selected to Professional Builder's 40 Under 40 in 2017, Advisory Board Member of the Zillow Group (ZG) New Construction Advisory Board, and 5 time speaker at NAHB International Builder Show. Fluent in Emoji. Fan of ☕️🌮🐱🍣🌱
Recommended Stories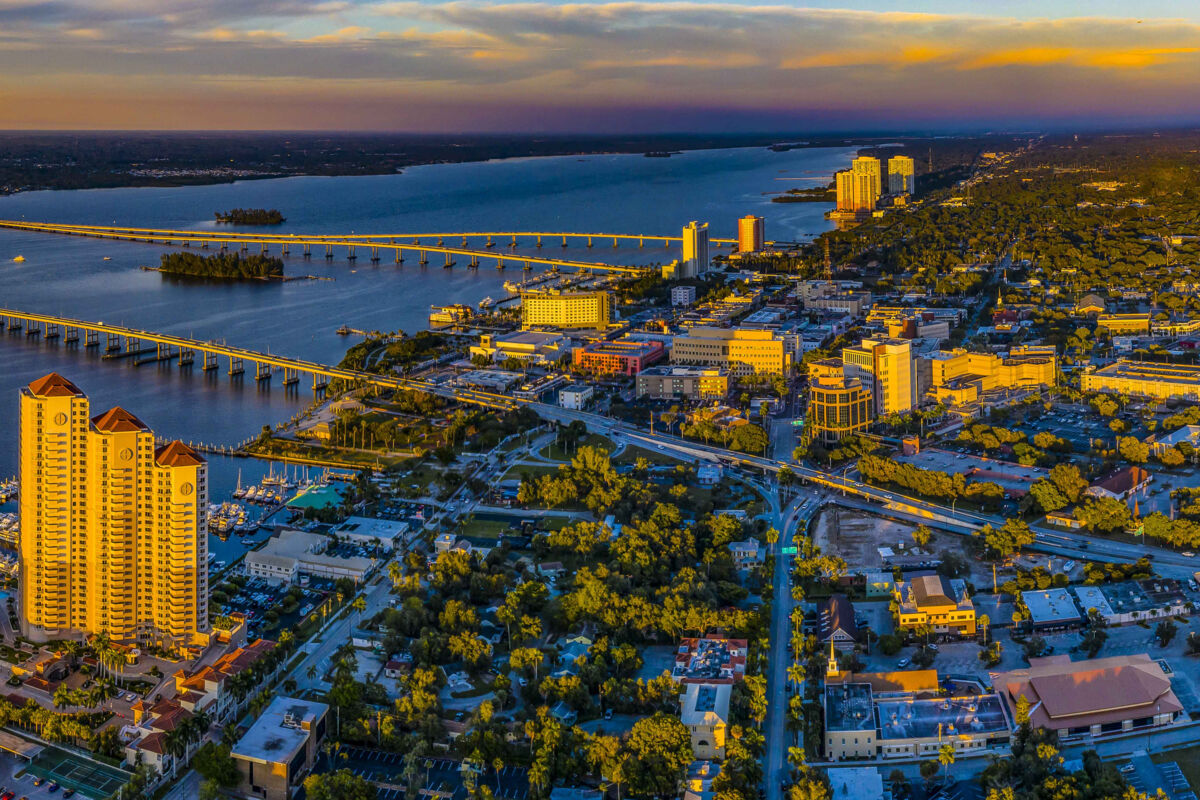 Best Places to Live in Fort Myers
Author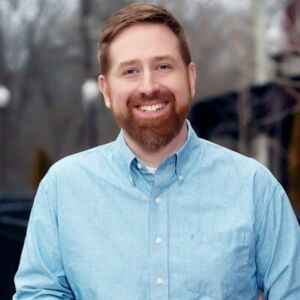 Author
VP, Chief Marketing Officer of Corporate Marketing at M/I Homes, Inc., Will oversees online marketing campaigns, lead generation, SEO, PPC, Social Media, and content strategy. Selected to Professional Builder's 40 Under 40 in 2017, Advisory Board Member of the Zillow Group (ZG) New Construction Advisory Board, and 5 time speaker at NAHB International Builder Show. Fluent in Emoji. Fan of ☕️🌮🐱🍣🌱