Posted by Will Duderstadt in All, News and Updates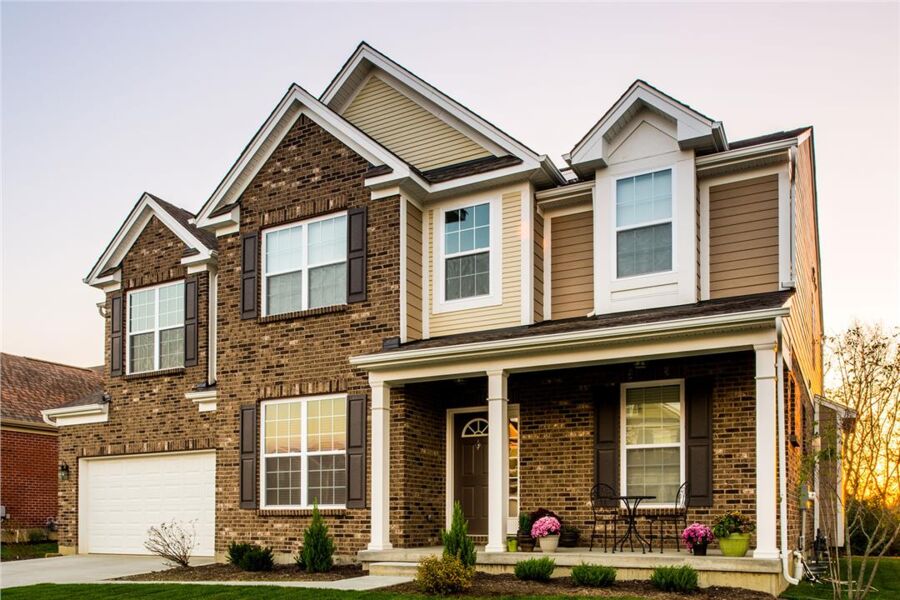 Previously, we wrote about Smart Home products that you can use to update your garage and outdoor living space. Now, we've done some research about Smart Home security systems and security cameras that can help make your life easier while also raising the security level of your home!
There are plenty of security systems on the market, but how many of them actually make living in your home easier and more secure? Here are a couple that we found!
ADT Pulse:
If you're looking for a traditional home security system with modern technology mixed in, then you'll love this system. ADT Pulse is a Smart Home security system that uses wireless technology to make a single network out of multiple devices around your home.
This system offers a multitude of Smart Home features. The interactive touchscreen panel gives you control of the system while you're home, and you can remotely control it with your computer or your mobile device. Using either of these methods, you're able to arm and disarm your security system, lock and unlock your doors, and monitor your indoor and outdoor cameras. More passive features include 24/7 fire, burglary, and carbon monoxide monitoring. The system will also send you alerts if there is a fire, an intrusion, or if your home is at dangerously low temperatures.
This home automation system can also provide you with security even when you're away from home and don't have access to your mobile devices thanks to its custom settings. For example, putting your system in Vacation Mode arms the system, turns on random lights around your home, and adjusts your home's temperature to be slightly closer to the outside temperature so that you can save money on your energy bills!
The cost of the ADT Pulse system depends on whether you choose their Remote Arm, Control, or Live Video service, which you can compare here, and which monitoring contract you choose.
Installation:
Since ADT Pulse is in part a traditional security system, it requires ADT to come install the system in your home. You can find the number to call here on their website.
Simplisafe2:
Unlike ADT Pulse, Simplisafe2 is a system made entirely of wireless technology to ensure that you're able to keep your home secure in the most convenient way possible.
Unlike traditional security systems, this Smart Home system offers a home monitoring service for only $15 a month. It doesn't require a contract, so you can start your security plan when you need it and cancel it when you don't! Even better, Simplisafe2 is completely wireless, so you can move the different parts around as you please!
One of the great features of this system is that its base station does most of the system's thinking, while a traditional system uses its keypad as the "brain." The base station has a SIM card inside, just like a phone, which activates when you use their monitoring service. If you use their monitoring plans, it will not only call the police if a burglary occurs, but also sends you text messages for alerts.
If you're asking yourself why the Simplisafe has a base station that calls the police, it's because most security systems do this through the keypad, so if a burglar quickly smashes the keypad, the police may not be called. The Simplisafe's base station does all of this, so it can be hidden anywhere in your home and silently call the police even if the wireless keypad is destroyed. After the police have been notified, the base station sounds off an alarm to deter the intruders.
If you're interested in this system, they currently have a deal that offers you their base station, wireless keypad, a motion sensor, 3 entry sensors, and a free keychain remote for around $300. If that doesn't meet your needs, you can also create your own bundle on their website! This way you can make sure that your security needs are met.
Installation:
Since this is a wireless security system, installation is a breeze. The motion sensors, keypad, and entry sensors are all put in place with adhesive tape, and setting up the system is even easier! Simply turn on the base station and it will find all of your sensors for you!
Security cameras have come a long way in being viable security options for the public. Thanks to modern technology, we don't even need to go out of our way to install them! The following cameras all use wi-fi to help keep your home secure.
Canary:
The Canary is a wi-fi enabled indoor security camera that aims do more than just function as a security camera to increase your quality of life.
The Canary features an HD camera that's equipped with night vision to make sure that you get clear video at any time of the day. It also has a microphone, motion detection, and a 90 dB siren. But this Smart Home device does more than just monitor your home for security; it tracks the temperature, humidity, and air quality of your home to make sure that you live safely and comfortably.
The Canary has three different modes so that you can use it when you need to and turn it off when you want privacy. Armed mode monitors your home and sends push notifications to your phone when it senses movement. Disarmed mode lets the Canary monitor your home, but it won't send you push notifications. And Privacy mode disables the camera and microphone, meaning the device only continues to monitor the temperature, humidity, and air quality in your home.
Canary offers a free plan that includes motion-activated alerts, video recordings when the Canary is set to Armed mode, the ability to watch events recorded in the last 12 hours, and allows you to save up to 5 video clips in their Canary Cloud. If you'd like to be able to watch more than the last 12 hours or have more storage space in the cloud, you can pay for one of their upgraded plans.
If you're looking to purchase a Canary, it will cost you about $199, or you can get the Canary Two-Pack for $379!
Installation:
This Smart Home security device is as easy to set up as it gets! All you have to do is set it in the desired location and then activate it via the app on an iPhone or Android device. No installation required!
Nest Cam:
The Nest Cam is another indoor wi-fi enabled security camera that alerts you when it detects activity in your home.
This Smart Home device records at 1080p and has a 130 degree wide-angle view with the ability to zoom in, making it great for monitoring large areas while still capturing small details. The camera comes with a a stand so that it can be placed on a wall, tripod, or shelf. It can also be placed on a magnetic surface. All of these options enable you to place the camera in creative and hidden places.
The Nest Cam sends an alert to your phone when it senses motion or detects a noise, but it makes sure to ignore background noise such as traffic. The optional Nest Away service provides you with a multitude of safety features that take full advantage of this Smart Home technology. Nest Away allows you create zones from the cameras point of view that send you a personalized alert when they detect activity. It also uses algorithms that use use depth perception and facial recognition to decide when it detects motion. In addition to those two major features, Nest Aware gives you a timelapse function, 24/7 continuous 1080p streaming of the camera's feed, and allows you to save clips.
If you have other Nest products, you can rest assured that all of these Smart Home appliances work together. For example, if the Nest thermostat is set to Away, your Nest Cam will turn on to monitor your home. Similarly, if the Nest Protect (their smoke and carbon monoxide detector) detects smoke, the Nest Cam will turn on to record a clip so that you can go back and find what happened.
The Nest Cam itself only costs $199, or if you want to monitor your home in multiple spots you can take advantage of their deal to save $100 when when you buy 3, bringing the total to $497.
Installation:
Much like the Canary, this camera is about as simple to set up as it can be. You merely place the camera wherever you'd like it to be, plug in the power chord, and activate it with the Nest app.
Kuna Light:
Unlike the Canary and the Nest Cam, the Kuna Light is a wi-fi enabled security camera that's made for outdoor use. The Kuna Light is an outdoor light with a security camera hidden underneath!
This outdoor security camera sends you an alert when it detects motion, such as someone walking up to your front door. You can then stream live video to your phone. Another fun aspect of this Smart Home product is that it allows you to talk through the Kuna Light's built-in speaker. You can speak live through your phone or you can play a previously recorded message. If a potential intruder approaches your home, you can sound an alarm through the built-in speakers.
What's great about the Kuna Light is that their streaming service is free! And the product is built to be weather proof, so it's made to keep your home safe rain or shine. You can even have as many Kuna Lights around your home as you want; they can all be controlled from one phone.
And this Smart Home appliance does more than just monitor your home! It allows you to schedule the lights so that they turn on and off at certain times of the day.
Thanks to Kuna's Companion lights, there's no need to worry about having mismatched exterior lights! The Companion light is a Kuna Light without the camera, so if you only want one camera then you can still have matching lights.
The Kuna Light costs $199, and the Companion lights run at $129.
Installation:
If you're just replacing an old light fixture with the Kuna Light, then you should be able to install this Smart Home product in about 15 minutes! Simply remove the old light fixture and replace it with the Kuna!
If you're installing this as a brand new light fixture, then you'll need to follow standard installation and wiring procedures for outdoor lights.
You can also click here to see their whole page on installing the Kuna Light if you'd like to see more specifics!

Author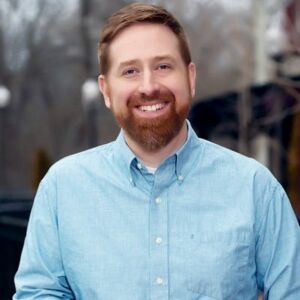 Author
VP, Chief Marketing Officer of Corporate Marketing at M/I Homes, Inc., Will oversees online marketing campaigns, lead generation, SEO, PPC, Social Media, and content strategy. Selected to Professional Builder's 40 Under 40 in 2017, Advisory Board Member of the Zillow Group (ZG) New Construction Advisory Board, and 5 time speaker at NAHB International Builder Show. Fluent in Emoji. Fan of ☕️🌮🐱🍣🌱
Recommended Stories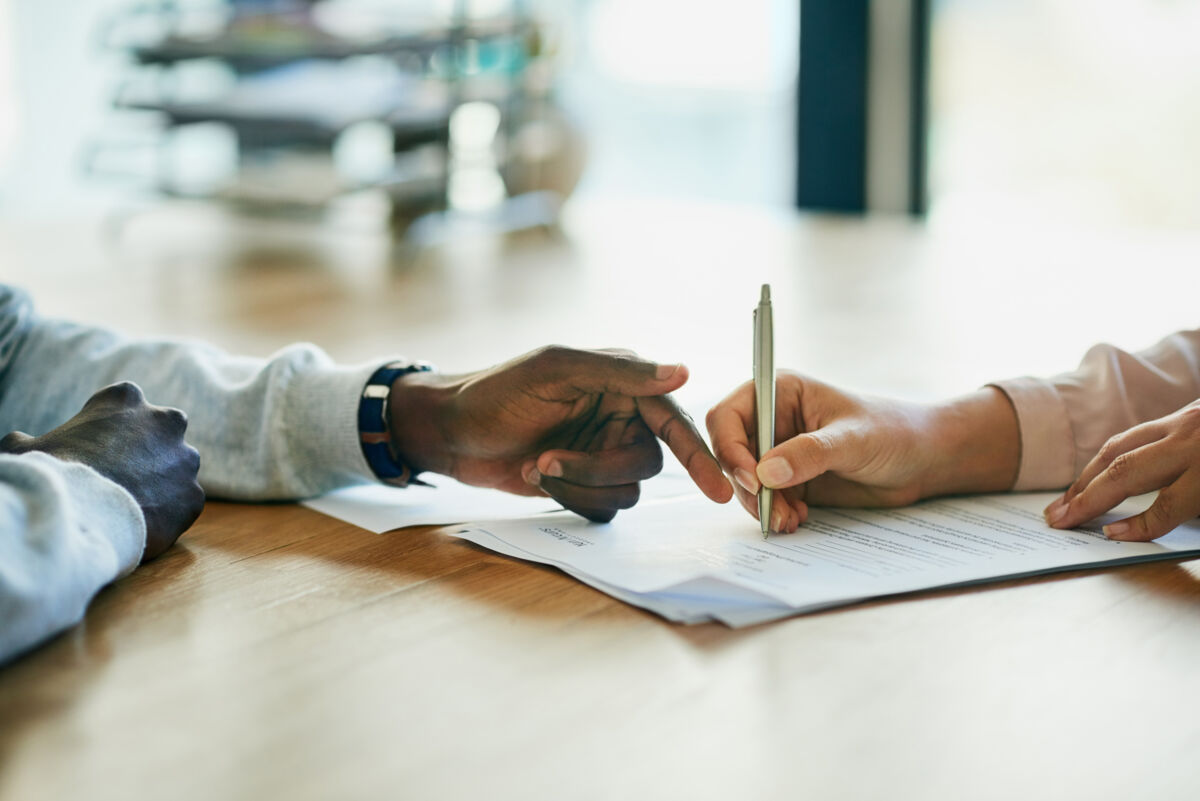 How Does Earnest Money Work?
Author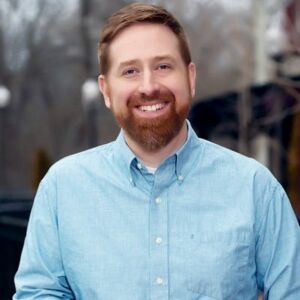 Author
VP, Chief Marketing Officer of Corporate Marketing at M/I Homes, Inc., Will oversees online marketing campaigns, lead generation, SEO, PPC, Social Media, and content strategy. Selected to Professional Builder's 40 Under 40 in 2017, Advisory Board Member of the Zillow Group (ZG) New Construction Advisory Board, and 5 time speaker at NAHB International Builder Show. Fluent in Emoji. Fan of ☕️🌮🐱🍣🌱