Posted by Will Duderstadt in All, News and Updates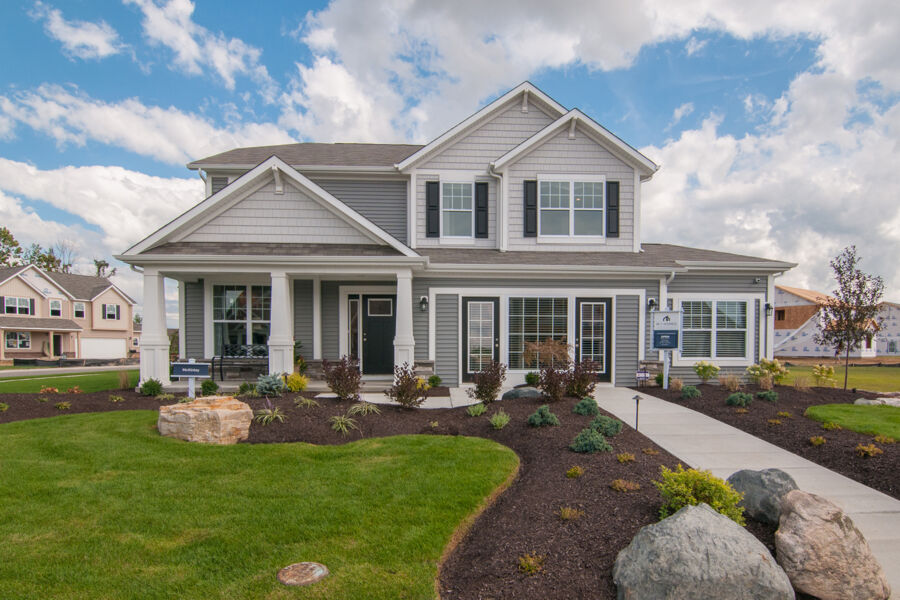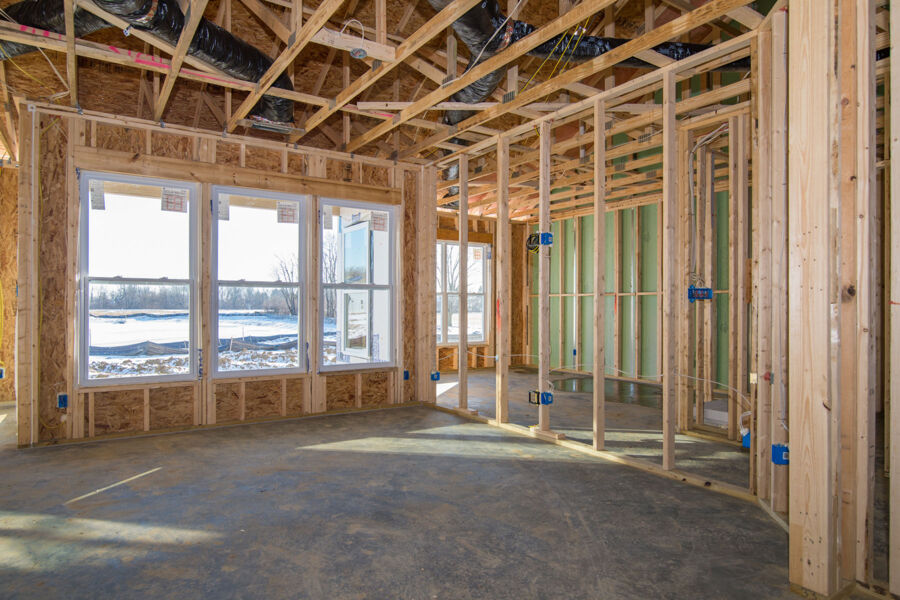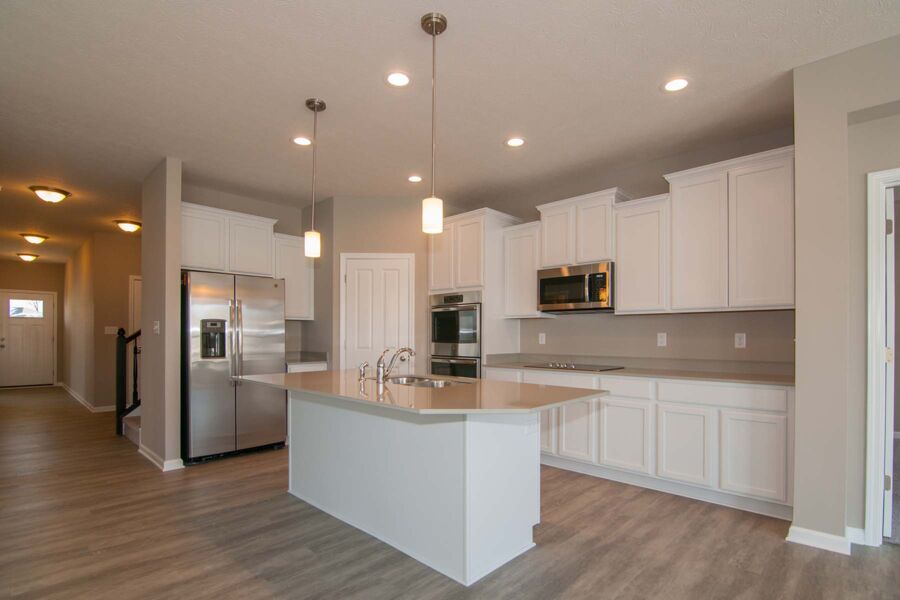 Buying a home can be scary. Building one can be even scarier, but it doesn't have to be if you have an idea of what you're doing.
We interviewed an expert on new home construction and came up with a few super helpful tips that anyone thinking about building should know. These are things like the construction timeline, stages of construction, how to deal with surprises after closing, and the best advice for people new to building a new home.
New Home Construction Timeline and Building Stages
It's important for anyone who is considering building a new home to understand the timeline as well as some of the main construction stages. According to Brent Holsinger, Vice President of Construction for M/I Homes of Central Ohio, the timeframe from purchasing a new home to start of construction is roughly 2-2.5 months and 4-6 months for the building process.
From Sale to Dig: The First 60 Days
The first 60 days set the stage for everything that is to come during the building process, and also sets you up for the home of your dreams. In the first 30 days you will get the chance to pick out all of your selections. This is when you, the customer, gets to choose what you would like to be in your home. Maybe you would like a beautiful bay window to allow more light into your elegant breakfast nook or you picture your kitchen having gorgeous stainless steel appliances with granite countertops. Maybe you would like both! At this time you get to make those decisions, as well as decide how to set up your home's wiring including your outlets, TV hook-up, and even lighting location. The next 30 days is for the homebuilder to ensure all is ready for the Buyer Builder Conference and ensure permits go through. We will touch on the Buyer Builder Conference later in this blog.
Dig to Close: Four to Six Months
Finally, the construction starts—this is what you've been waiting for! But there are some things you should know going into this so that you have a good understanding of the progress being made on your home. Homes don't just whimsically fall together, there are plenty of stages to building the home of your dreams and it all starts with the foundation!
The Foundation
The foundation stage includes a few things one might not think or know about but are very important. First, you have to lay and pour the footer. The footer is what the foundation walls sit on and is what makes direct contact with the ground. It is one of the most important parts of the foundation. After the footing has been properly prepared, the foundation walls are built. Some builders use more traditional block-style foundation, but M/I Homes uses poured walls providing you with an all together better foundation. After this and some waterproofing of the foundation walls, the backfill takes place. The backfill is when the dirt from the dig is pushed back in around the foundation walls to settle it into the earth. This can help prevent future foundational problems.
Framing
Framing is when you start to see the home you envisioned actually take form. You begin to see the layout of the home and the shape. When it comes to new home construction in most places, framing materials include lumber, and/or cinder blocks, depending on the area. Depending on the size of the house this can take anywhere from around 10 days to a few weeks.
Rough Mechanicals
Rough mechanicals of a house are one of the most important stages of the building process. It includes plumbing, HVAC, and electric. This stage is called "rough mechanicals" because finishes like toilets, lights, showers, and other user-facing appliances are not installed. Only the backend work is done.
The first step in rough mechanicals is plumbing. In this stage, the plumber runs pipes and tubing throughout the house. The tubing will be run to the areas where sinks, toilets, and showers will be. Generally, these are red tubes (signifying hot water) and blue tubes (signifying cold water). Next comes HVAC (Heating, Ventilation, Air-Conditioning). This is the stage where ductwork (vents and other pipes) are put in place for ventilation, heat, and air conditioning. This is also the stage where you may see a furnace installed. Lastly comes electric, when all the wiring for outlets, lights, and TV hookups are run throughout the house. Remember when you picked their locations in the first 60 days? You'll now get to see these locations in real life!
Insulation and Dry Wall
Insulation comes first in the home-building process. There are a few different types of insulation, but M/I Homes of Columbus uses fiberglass. This is the insulation that looks like pink cotton candy, and although you may not realize it, insulation is very important. It has a great deal to do with the energy efficiency of your home, how your home feels in the winter and summer months and can have a huge affect on your utility bills. Once the insulation has been set, the walls are sealed with dry wall. Then the spaces between the dry wall boards are mudded so they are no longer visible, and your walls start to look like actual walls. Yep, it's as simple as that for a house insulation timeline!
Finishes
Everything that's left to do is regarded as a finish and this is the stage where the home starts to become habitable. First, all three mechanical vendors (Plumbing, HVAC, Electric) come back and add their finishes. This includes toilets, lights, AC system, showers, sinks, appliances, etc. After these items are completed, a painter comes in and paints the house. Following the painter, flooring is installed throughout the house. Then comes a final walkthrough where the construction superintendent will go through and make sure your home is ready for you.
M/I Goes the Extra Mile!
M/I Homes takes even more steps throughout this building process to ensure you have the home of your dreams! During the building process they allow their customers to have full access to their homes while in construction. Customers are given their own hard hats so they can come and check on the progress of their home as they see fit. M/I Homes also takes the initiative to schedule three meetings with you throughout the building process to make sure everything is going as planned. The first is a Builder Buyer Conference, where you make sure all your selections are correct and review plans with your construction manager. Second is the pre drywall inspection, where you come see the progress of your home, and also let us know if everything (lighting, outlets, TV hookup, etc.) are where you would like them to be. The third meeting is a week before closing, to make sure the finished product is everything you expected as well as to show you how to use the items in your home (appliances, showers, electrical, etc.).
Thinking About Building? Here's Our Advice!
We went back to the Vice President of Construction for M/I Homes of Central Ohio, Brent Holsinger, and asked what other advice he might have for someone thinking about building. He said he would advise anyone who is thinking about building to do their research. Not every builder has standards as high as M/I Homes, so anyone who is thinking about building should research and compare the builders thoroughly from their integrity to their building materials.
We understand that what to know when building a home can be a little scary, especially when you know nothing about it. M/I Homes takes extra steps to make sure you are active and involved in the process so that this is one the greatest experiences of your life. The next time you're looking for a home, make sure to consider all your options and do your research.

Author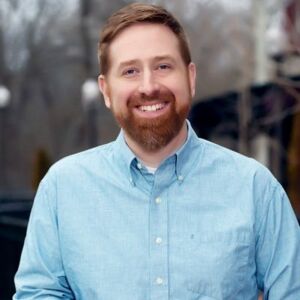 Author
VP, Chief Marketing Officer of Corporate Marketing at M/I Homes, Inc., Will oversees online marketing campaigns, lead generation, SEO, PPC, Social Media, and content strategy. Selected to Professional Builder's 40 Under 40 in 2017, Advisory Board Member of the Zillow Group (ZG) New Construction Advisory Board, and 5 time speaker at NAHB International Builder Show. Fluent in Emoji. Fan of ☕️🌮🐱🍣🌱
Recommended Stories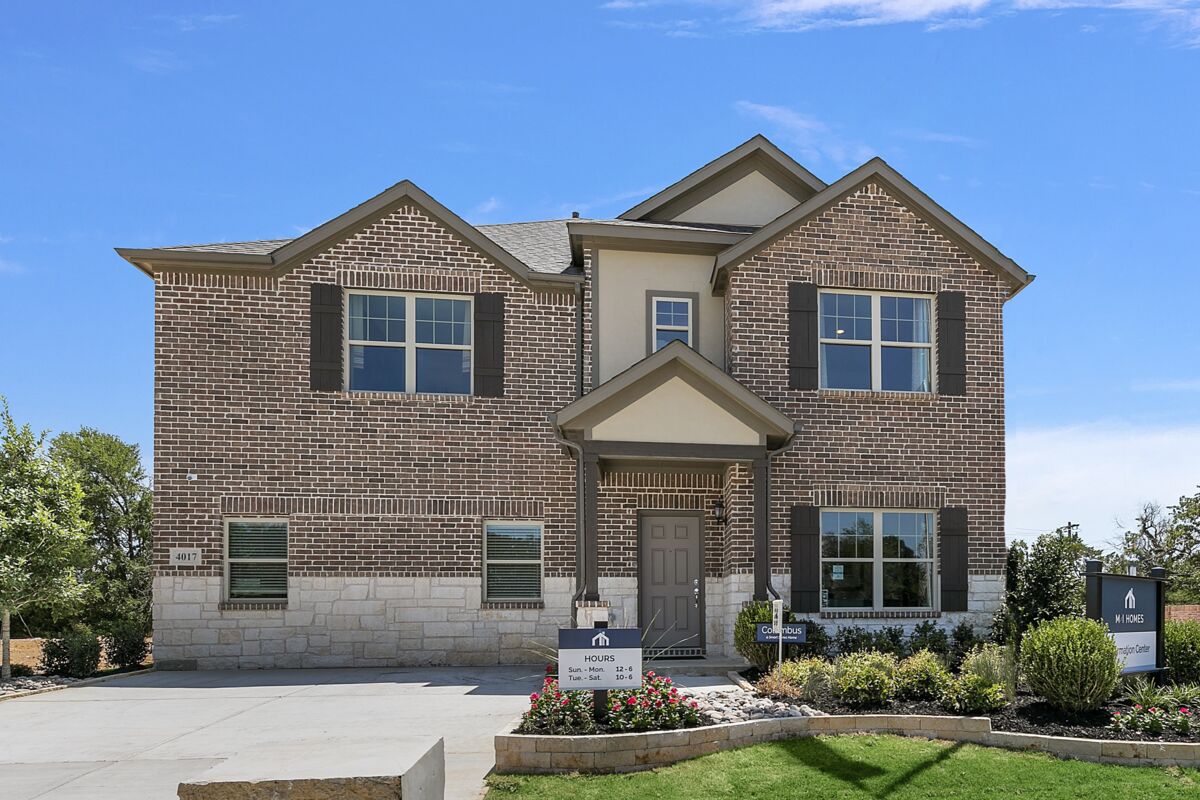 M/I Homes – Dallas: 4-Time Builder of the Year
Author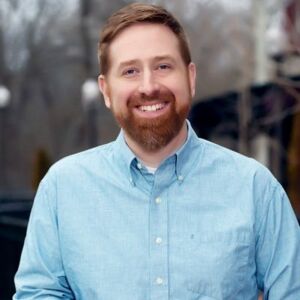 Author
VP, Chief Marketing Officer of Corporate Marketing at M/I Homes, Inc., Will oversees online marketing campaigns, lead generation, SEO, PPC, Social Media, and content strategy. Selected to Professional Builder's 40 Under 40 in 2017, Advisory Board Member of the Zillow Group (ZG) New Construction Advisory Board, and 5 time speaker at NAHB International Builder Show. Fluent in Emoji. Fan of ☕️🌮🐱🍣🌱