Many homebuilders will agree that our greatest joy is seeing our customers fall in love with the homes that we build. Seeing our customers start to envision how they can live in one of our homes and then eventually getting to see that vision come to life is our favorite part of the homebuilding process!
Nycia Emerson and her family, one of our recent homeowners, purchased their new home in Austin, Texas in February of 2014 and moved into their home in October of 2014. Since then they have been able to share memories and experiences of their new home and the home building process with our team. We were fortunate to be able to capture her responses in our first "Happy Homeowner Interview!" Enjoy!
M/I Homes: Is this your first M/I Home and what convinced you to choose M/I Homes over another builder?
Nycia: Yes, this is our first M/I Home and we were pretty sold right away. When we saw what options and upgrade choices were available, along with the location, we just knew it was the perfect fit for us. Not to mention the overall open floorplan is amazing!
M/I Homes: Are you happy about how your home turned out?
Nycia: We absolutely love our new home! We have been living in our home for a year now and love sharing it with our family and friends.
M/I Homes: What is your floorplan called and what features of your home do you especially love?
Nycia: We live in the Barstow floorplan. Our favorite thing about our Barstow home are the gatherings in our open kitchen and having movie nights in our large game room/movie room. Also, we love waking up to our beautiful staircase each day which makes for a grand view!
M/I Homes: Overall, how was your experience with M/I Homes? Did you pick your homesite and floorplan on which to build your home, or was the home already started for you?
Nycia: We built our home exactly the way we wanted it and it was an overall wonderful experience. We chose a greenbelt lot (overlooks a green space), which we completely love and enjoy each morning.
M/I Homes: Do you have any fun memories from building?
Nycia: One of my favorite memories during the build was visiting the site every other day and seeing everything take shape right in front of our eyes. We also visited the house one time when the structure beams went up and took a black sharpie and wrote inspiring words all over.
M/I Homes: Was there something about your new home that made you immediately know you wanted to move in?
Nycia: It just felt right. We visit homes all the time, especially since I am a planner and interior stylist. We enjoy looking at new builds and model homes all over the Austin area, but we knew that the Barstow was the perfect home for us as soon as we visited.
M/I Homes: What do you like about your neighborhood/community?
Nycia: Oh, we couldn't have asked for a better neighborhood. As a matter of fact, wine nights have become very common with a few of our neighbors and our boys have really made friends. We can't keep them inside long enough!
M/I Homes: Anything you would recommend to someone looking for a new home?
Nycia: When looking for a new home, focus on the top three things most important things on your list, and let that help you find the perfect home. Don't settle. Make sure you walk into a home and get that warm and cozy feeling.
M/I Homes: What were some of your "must haves" when you were looking for a new home?
Nycia: We wanted wood floors, large windows and tons of light. We also wanted to have an open kitchen, a game room, a large master closet and an extremely functional floorplan…. We have all of that and more in our new M/I Home.
M/I Homes: What is your favorite memory so far in you new M/I Home?
Nycia: The first night we moved in and didn't have a bed to sleep in, because we had mattresses being delivered the next day. Sleeping on the floor never felt so good! It was the best night's sleep because it was in our dream home. Also, our first Christmas in our new home was very special!
M/I Homes: Would you purchase another M/I Home if you had the opportunity?
Nycia: Of course, and the process would be amazing all over again.
**Nycia Emerson is an M/I Homeowner and she is the founder and editor of She Inspires. She is also owner/wedding planner and designer at Inspired Events and Designs. She loves to inspire everyone around her, and any chance she gets to get creative brings her so much joy. She believes that living what you love and loving what you do makes life much more peaceful. She also believes that "Inspiration comes from the things that lift our spirits, and allows us to love fully."

Author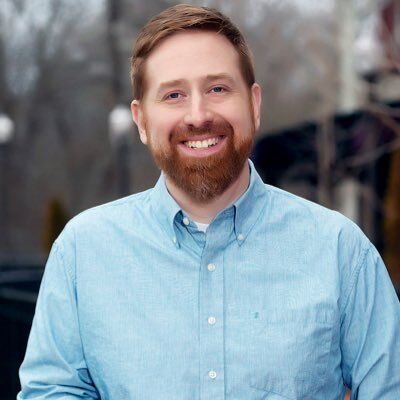 Author
VP, Chief Marketing Officer of Corporate Marketing at M/I Homes, Inc., Will oversees online marketing campaigns, lead generation, SEO, PPC, Social Media, and content strategy. Selected to Professional Builder's 40 Under 40 in 2017, Advisory Board Member of the Zillow Group (ZG) New Construction Advisory Board, and 5 time speaker at NAHB International Builder Show. Fluent in Emoji. Fan of ☕️🌮🐱🍣🌱
Recommended Stories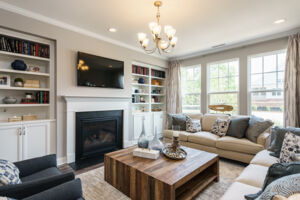 5 Benefits of Main-Level Living
Author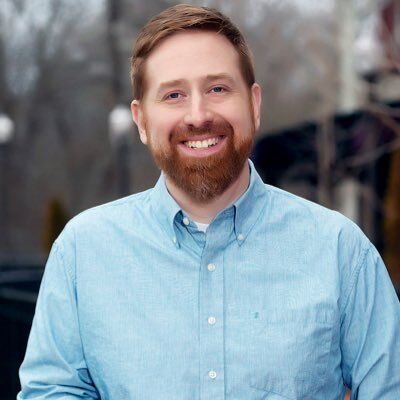 Author
VP, Chief Marketing Officer of Corporate Marketing at M/I Homes, Inc., Will oversees online marketing campaigns, lead generation, SEO, PPC, Social Media, and content strategy. Selected to Professional Builder's 40 Under 40 in 2017, Advisory Board Member of the Zillow Group (ZG) New Construction Advisory Board, and 5 time speaker at NAHB International Builder Show. Fluent in Emoji. Fan of ☕️🌮🐱🍣🌱