Our next Happy Homeowners interview brings us to the Hold family in Austin, Texas who purchased their new home in 2015. Take a look and read about their experience building a new home with M/I Homes.
M/I Homes: Is this your first M/I Home and what convinced you to choose M/I Homes over another builder?
Johnna Hold: This is our first home with M/I and it was an easy decision. We looked at as many builders in our area as possible and the second we stepped into the M/I Homes model we knew it was a perfect fit for us. The other builders were offering "upgrades" that M/I was offering as items that were already included in the base price. There was a clean and classic, yet modern feel to what was being offered.
M/I: Are you happy with how your new home turned out?
JH: We are so happy with our home! We have been in one year and not one day goes by that we aren't thrilled with our choice of building with M/I Homes.
M/I: What is the name of your floorpan and what features of your home do you especially love?
JH: We chose the Callahan and could not love it more. We love the layout and the large rooms. When you walk in, the entryway is large and feels so welcoming.
M/I: Overall, how was your experience with M/I Homes? Did you get to pick out your homesite and the floorplan you wanted to build, or had the home already been started?
JH: We had an incredible experience with the process from start until finish. We had several lots to choose from that could accommodate our plan and add-ons. We picked out everything from the site to the grout – it was fantastic!
M/I: Do you have any fun memories from the buying / building process?
JH: We loved stopping by to see the process and watching it come to fruition. Our kids loved walking the slab and envisioning their rooms.
M/I: Was there something about your home that made you immediately know you wanted to move in?
JH: When the floors were put in it felt like home and we wanted to move in right away!
M/I: What do you like about your neighborhood / community?
JH: Our kids go to the school in the neighborhood and walk to and from school. They play in the street with friends and ride their bikes to the pool.
M/I: Anything you would recommend to someone looking for a new home?
JH: Make sure you are getting the smartest fit for your family. Think "long run" when purchasing your home. We thought about how our kids would grow and mature and what would be a wise choice for the long haul in our new home.
M/I: What is your favorite memory in your new home thus far?
JH: Our first Christmas in our new home is my favorite memory. We are making new memories and starting new traditions. This Christmas we bought a real tree for the first time and it was a wonderful Christmas.
M/I: What is your favorite space in your new home? Do you have any pictures of that space you would like to share?
JH: Our living room is our favorite gathering spot. It is where we all come together and relax.
M/I: What was something that surprised you the most with building / moving into a new home?
JH: Seeing everything from the ground up is a really neat experience. You have a whole different appreciation for your home. We also love being the original owners.
M/I: Any suggestions you would give to someone building a new home with M/I Homes?
JH: Go for it! We knew we wanted a third car garage and to convert a 1/2 bath into a full bath. Doing that on the front end is much more cost effective than doing it after. Make smart decisions that will add value to your home. So often people pass up design options with the thought of "we will do it later". You rarely get around to it – do it now!
**Johnna Hold is one of our wonderful homeowners in our Parkside at Mayfield Ranch community in Austin, Texas. She has two children, William (12) and Anna (8) with her husband Will. Will works in the Insurance Education and Johnna is a stay at home mom and home stager (can't you tell from their beautiful decor?)

Author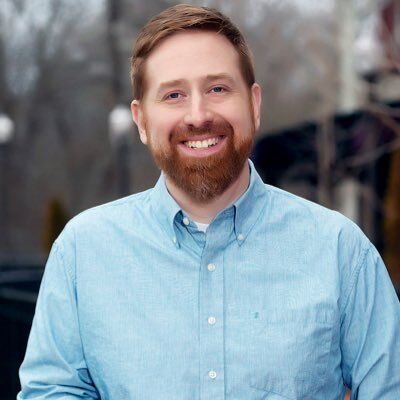 Author
VP, Chief Marketing Officer of Corporate Marketing at M/I Homes, Inc., Will oversees online marketing campaigns, lead generation, SEO, PPC, Social Media, and content strategy. Selected to Professional Builder's 40 Under 40 in 2017, Advisory Board Member of the Zillow Group (ZG) New Construction Advisory Board, and 5 time speaker at NAHB International Builder Show. Fluent in Emoji. Fan of ☕️🌮🐱🍣🌱
Recommended Stories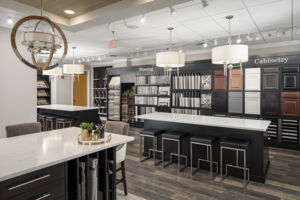 Insider Tips for a Successful Design Studio Appointment
Author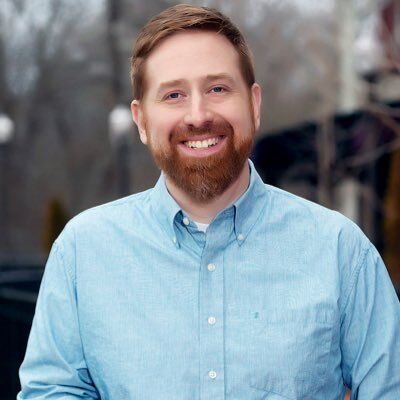 Author
VP, Chief Marketing Officer of Corporate Marketing at M/I Homes, Inc., Will oversees online marketing campaigns, lead generation, SEO, PPC, Social Media, and content strategy. Selected to Professional Builder's 40 Under 40 in 2017, Advisory Board Member of the Zillow Group (ZG) New Construction Advisory Board, and 5 time speaker at NAHB International Builder Show. Fluent in Emoji. Fan of ☕️🌮🐱🍣🌱