Our new Happy Homeowners interview brings us to the Reynolds family in Austin, Texas, who moved into their new M/I home earlier this year! Take a look at their thoughts about the process of buying their new home with M/I Homes!
M/I Homes: Is this your first M/I home and what convinced you to choose M/I Homes over another builder?
Donna Reynolds: Yes, this is our first M/I home. We looked for a house for 6 months and talked to (and looked at) every builder in the area. This was going to be our forever home so we wanted to make sure it was the right one. We were impressed with M/I Homes from the very beginning. Our sales consultant, Ursula Whitworth, was willing to stay to talk to us the first evening we came to look at homes, even when it was time for her to go home. She was very positive and confident about building of an M/I home and put together a packet for us with homes she thought we might be interested in. We liked all of the extras that M/I Homes includes, which we learned many builders count as upgrades.
M/I: Are you happy about how your home turned out?
DR: Yes, we love it. We did not build our home from the beginning, but instead bought an inventory home. It was exactly what we were looking for.
M/I: What is your floorplan called and what features of your home do you especially love?
DR: We bought the Rockport. We love the openness of the kitchen and living room. I can be cooking in the kitchen and still watch TV. We also love the fact that our boys' bedrooms are in the front of the home and we are in the back. The master bath is gorgeous and there is a lot of room in the closet. We also love our bedroom. It is very spacious and we love the bay window.
M/I: Overall, how was your experience with M/I Homes. Did you pick your lot and floor plan to build the home, or was the home already started for you?
DR: When we initially looked at the house, it wasn't finished. That was in January and it was completed in April, so we couldn't get an exact picture of what it would look like totally finished until then. When we did, we realized it was the home of our dreams. It had everything we wanted in a home.
M/I: Was there something about your home that made you immediately know you wanted to move in?
DR: We loved the view from the large windows at the back of the house. There is a rock wall that has a huge tree in a park across the street with a fountain, which is gorgeous. That is partly what sold my husband on the house. He also has a beautiful view from his study and our bedroom which is in the back of the home as well.
M/I: What do you like about your neighborhood / community?
DR: We absolutely love this neighborhood. Everyone is very nice. It is awesome to be one of the first families to move in, as we love seeing other families move into this awesome neighborhood. We are proud to live in Palmera Ridge!
M/I: Anything you would recommend to someone looking for a new home?
DR: If you're looking for a new home in Austin, check with Ursula at the model home in Palmera Ridge. She is awesome. You won't feel pressured to buy and she is more than happy to answer questions you might have. She will spend all the time you need to help you find the right home.
M/I: What is your favorite memory in your new home thus far?
DR: We love sitting on our back porch and watching the stars at night. For the 4th of July, we could see fireworks in all directions lighting up the night sky. It was awesome.
Also, just being with family in the house, eating dinner and watching a movie or football with the boys.
M/I: What is your favorite space in your new home?
DR: It is really hard to say. We love the openness of the kitchen and living room area. I can cook and watch TV at the same time. My husband loves his office. I love the kitchen. We truly just love it all!
M/I: What was something that surprised you the most with building a new home?
DR: We were very pleased with everyone we came in contact with who worked for M/I Homes. From Ursula (the New Home Consultant we first met at the model home), to Kris Rowe (the closer on our home), to Scott Richter (who did a through walk-through before we closed on the home), everyone was extremely professional and helpful with any questions we had. I can't say enough good things about M/I Homes. They are certainly top notch in our book and I would highly recommend them to anyone I know looking for a new home.
M/I: Any suggestions you would give for someone building a new home with M/I Homes?
DR: Definitely consider M/I Homes in your home buying process. We originally didn't want to build and feel like we made the right decision with picking an inventory home. We looked for six months for the right home and Palmera Ridge was the neighborhood we kept coming back to. We looked at other quality builders but M/I Homes really was the one we were most impressed with. We feel you get the most for your money with this builder.
Honestly, there is not a day that goes by that we don't say "we love our home!" We find ourselves wanting to come home each day and also on the weekends we end up just wanting to stay at home. We are excited about the upcoming holidays and being able to entertain and have fun celebrating in our new home. Thanks M/I Homes for making our dreams come true!

Author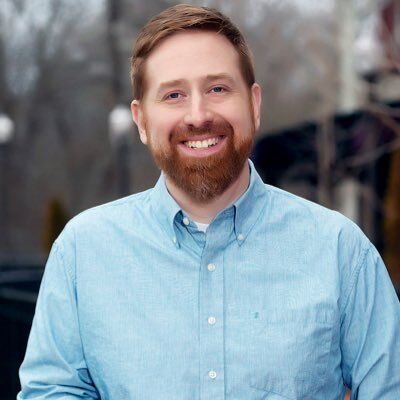 Author
VP, Chief Marketing Officer of Corporate Marketing at M/I Homes, Inc., Will oversees online marketing campaigns, lead generation, SEO, PPC, Social Media, and content strategy. Selected to Professional Builder's 40 Under 40 in 2017, Advisory Board Member of the Zillow Group (ZG) New Construction Advisory Board, and 5 time speaker at NAHB International Builder Show. Fluent in Emoji. Fan of ☕️🌮🐱🍣🌱
Recommended Stories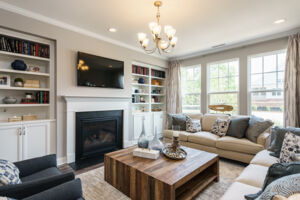 5 Benefits of Main-Level Living
Author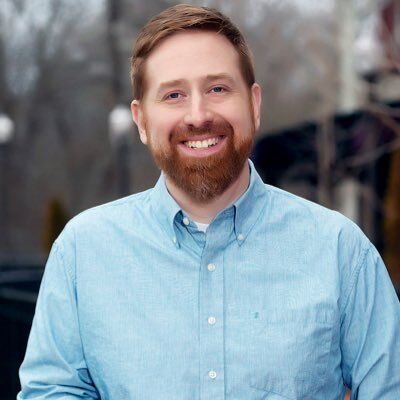 Author
VP, Chief Marketing Officer of Corporate Marketing at M/I Homes, Inc., Will oversees online marketing campaigns, lead generation, SEO, PPC, Social Media, and content strategy. Selected to Professional Builder's 40 Under 40 in 2017, Advisory Board Member of the Zillow Group (ZG) New Construction Advisory Board, and 5 time speaker at NAHB International Builder Show. Fluent in Emoji. Fan of ☕️🌮🐱🍣🌱