M/I Homes: Is this your first M/I Home and what convinced you to choose M/I Homes over another builder?
Tom & Maureen: Yes, this was our first M/I Homes experience. We worked with a Realtor to help us find our ideal retirement home. After seeing several homes, we preferred the open floorplan of the Newport more than any other we had seen. Also, the New Home Consultant Michael Colo and later, Beth Vogl, were great. They were very nice, helpful, and informative.
M/I: Are you happy with how your home turned out?
T & M: Yes, the home has worked out well for us. There are some items that we will have to go back and do on our own but we are very impressed with our home overall. The space has worked out well; we have our things laid out where we like them. We purchased some new furniture and we were able to put our own touch on it so that it is different from the place we came from and it is very enjoyable.
M/I: What is the name of your floorplan and what features of your home do you especially love?
T&M: The Newport– We loved this ranch plan immediately. It was perfect because we knew we did not want a two-level home. We are able to get around well but wanted a home that was prepared for 15+ years down the road. We loved the open concept of the kitchen flowing to living room. We came from a condominium so space was very important to us. It was also great to have the master bedroom on one side and the three secondary rooms on the opposite side of the home.
M/I: Overall, how was your experience with M/I Homes? Did you get to pick out your homesite and the floorplan you wanted to build, or had the home already been started?
T&M: Our overall experience was positive, our community had some restraints on interior design choices at the time but the individuals made up for it. Customer service was and continues to be spectacular. Kelly in the Charlotte Design Center was able to make a lot of our interior desires happen and she was very professional, Dax, our Personal Construction Manager had great communication with us, and Beth was the helping hand along the way. We were able to pick a homesite and we chose one that backed up to woods.
M/I: Do you have any fun memories from the buying / building process?
T&M: Our homebuilding experience was probably different from most because we were relocating from Boston. We only came down to Fort Mill twice and that was the Design Center appointment and Closing. Everything else was done remotely. Dax would walk through the house with his iPhone showing us the progress. Once they began construction, we could visit the website and see the progress which was helpful.
M/I: Was there something about your home that made you immediately know you wanted to move in?
T&M: We really liked the Newport floorplan and the community. The floorplan flows from the kitchen, to the great room, out onto the deck giving us maximum space when entertaining. Nobody feels overcrowded and if guests want to step outside, they can do that.
M/I: What do you like about your neighborhood / community?
T&M: We had two sets of friends that moved to the Fort Mill area before us. When we came to visit them, we loved the area and started looking at the quality of homes that you could get for your money and decided this was the community for us. It isn't a huge community which we liked and we also liked that it was new. It has made it easy to make friends and know everyone in the neighborhood. There is another couple in Sutton Mill that we have become close to and several others who are friendly acquaintances. The people have been very friendly and daily walks with our dog, Savannah, have allowed us to meet many people. We love that the community is diverse and that there are young families, retired families, and everyone in between.
M/I: Anything you would recommend to someone looking for a new home?
T&M: Take in consideration the lifestyle you're looking for as far as location. It is important to see what surrounds you and if it matches your interests. Also, make sure it fits not only your current needs but your potential needs in the future.
M/I: What is your favorite memory in your new home thus far?
T&M: Getting all the rooms painted was very exciting for us. We painted ourselves and it gave the home a nice personal touch.
M/I: What is your favorite space in your new home? Do you have any pictures of that space you would like to share?
T&M: There are a lot of them. The deck is lovely. We asked for and got permission to put in a larger deck as part of the construction process. So it is quite large and it looks out onto the woods. It's really quite nice, especially as the weather gets a little cooler. We sit out and eat breakfast and dinner out there a lot. It is also good for entertaining, which we do a frequently.
M/I: Any suggestions you would give to someone building a new home with M/I Homes?
T&M: Aside from assessing your individual needs and making sure the location fits your interests, figure out what you want interior-wise and make sure that the homebuilder and community you choose offers it. We dove in head first and fortunately it worked out in our favor. Also, take a look online to figure out what you like because the Design Center consultation can be an overwhelming experience. We narrowed down our options before our appointment to ensure we could pick everything out in a day.
M/I: Any additional items / stories you would like to share about your new home?
T&M: We've been very happy in the home. The space has worked out well for us. Now that we've got everything laid out, we have our own touch on it so that it is different. We've explored the area and there are a lot of good restaurants.
**Tom and Maureen Carter recently retired from Massachusetts to South Carolina. They are very pleased with their decision on relocating to the Fort Mill area. They spend time hanging out with friends, trying local restaurants, walking their dog Savannah, and Maureen has a passion for designing custom jewelry, which they have dedicated a room in their home to.

Author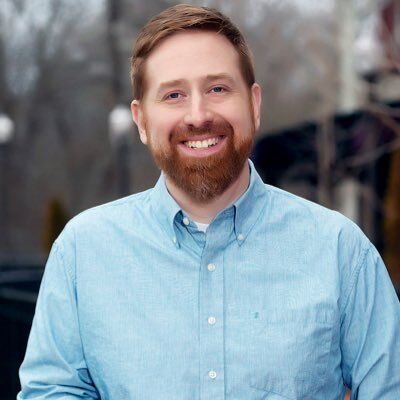 Author
VP, Chief Marketing Officer of Corporate Marketing at M/I Homes, Inc., Will oversees online marketing campaigns, lead generation, SEO, PPC, Social Media, and content strategy. Selected to Professional Builder's 40 Under 40 in 2017, Advisory Board Member of the Zillow Group (ZG) New Construction Advisory Board, and 5 time speaker at NAHB International Builder Show. Fluent in Emoji. Fan of ☕️🌮🐱🍣🌱
Recommended Stories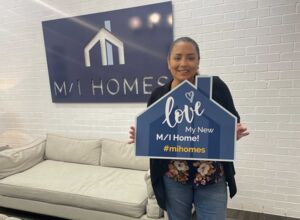 Here's What the Cepeda Family Wants Other Smart Series Buyers to Know
Author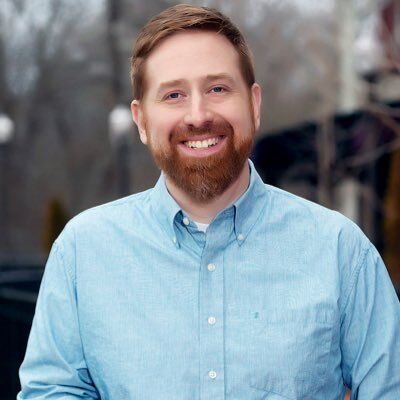 Author
VP, Chief Marketing Officer of Corporate Marketing at M/I Homes, Inc., Will oversees online marketing campaigns, lead generation, SEO, PPC, Social Media, and content strategy. Selected to Professional Builder's 40 Under 40 in 2017, Advisory Board Member of the Zillow Group (ZG) New Construction Advisory Board, and 5 time speaker at NAHB International Builder Show. Fluent in Emoji. Fan of ☕️🌮🐱🍣🌱