This new "Happy Homeowners Interview" features Gary and Cheryl Randolph, who recently built their new home in Charlotte. Read below to hear about Randolphs' homebuilding journey with M/I Homes!
M/I Homes: Is this your first M/I home? What convinced you to choose M/I Homes over another builder?
Cheryl and Gary: Yes, this is our first M/I home. We had our realtor take us around to see existing homes, but there was nothing that met our price/feature preferences. We soon noticed that some builders stuck houses wherever they saw a spot of land and had no thought of an overall community design. One place actually had someone's front door opening out to the side of their neighbor's home.
Once we started looking at new builds, we saw many different neighborhoods. Driving along Poplar Tent Road, we saw three developments in a row and we checked out each one. It was sort a Goldilocks experience. The first place we looked at was nice, but you were given a very limited floor plan selection, and there was no ranch style. The second place we looked at was M/I Homes. We fell in love with the neighborhood and the quality of the homes, but we did not think we could afford a home in this area. So, we went to the third development. Styles were limited, but not as much as the first neighborhood we saw. Prices seemed doable and we were willing to settle for a house that was not exactly what we wanted – no ranch style available there either though.
A couple of months later, we visited Charlotte again (we're from Buffalo, NY). We had eliminated most of the developments we had visited earlier and had pretty much settled on the development on Poplar Tent. We actually picked out a home and the options we wanted, and were almost finalizing the buy on the last day of our visit.
We had three hours before we needed to be at the airport to return to Buffalo. What the hey, let's just stop and talk to Wendy (M/I Homes) one more time before we fly home. We gave Wendy our budget and told her that we loved the Cambridge model but we don't need the second floor. Wendy worked with us to see which (of the many) options we really wanted. Two and a half hours later, we were $9,000 over our budget. The thing is, we loved what we had drawn up much more than we disliked the $9,000 overage. The difference between what we would settle for and what we loved was huge. At this point it was a no-brainer. Wendy became our best friend.
M/I: Are you happy with how your home turned out?
C/G: Oh yeah, very happy. To save money, we decided to go with the standard lighting fixtures, no garage door openers or ceiling fans, so we were pretty busy picking those things out online and installing them. We did save a lot of money, and the electricians' prewire work did make the installs very straight-forward. Our home is everything we had hoped for.
M/I: What is the name of your floorplan, and what features of your home do you especially love?
C/G: Our floorplan is the Cambridge without the second floor. Our favorite room is the bedroom. That bay window extension is beautiful.
M/I: Overall, how was your experience with M/I Homes? Did you get to pick out your homesite and the floorplan you wanted to build, or had the home already been started?
C/G: We have worked with at least three other builders on previous homes. This has been our best experience in home building. And yes, we picked out everything. Having lots of choices is both a blessing and a curse, but we wouldn't have it any other way.
M/I: Do you have any fun memories from the buying / building process?
C/G: Well, working with Wendy was fun. But our day at the Design Center was the most challenging. We picked out exterior colors, brick, fireplace stone, cabinets, countertops, toilets, kitchen upgrades, and so much more. We loved that Kelly was an expert at her job. She knew the colors of each neighbor's home and guided us in picking out colors that would look great alongside them. Kelly was very skilled at helping us think about various aspects of each feature as we made our choices. Helping us think is much more beneficial than stating an opinion. She knew that.
Soon after the design center visit, we met John, the person supervising the construction of our new home. John made us feel comfortable when construction began but he was still an unknown to us at that point. As time went on, we realized that John really did mean it when he said that he builds each home as though he will own it. He kept things moving, kept us informed, and would not accept poor quality work. I guess that's not really a fun memory, but it makes us really happy now.
M/I: What do you like about your neighborhood / community?
C/G: We like that it was clearly planned. We also love that it has curbs. That may sound silly, but our previous neighborhood had no curbs and there were always tire tracks on the lawns, unless the snow plows had completely destroyed the lawns. Then there were tire tracks in the mud.
M/I: Anything you would recommend to someone looking for a new home?
C/G: That depends on where the person is in their life. A young couple wants a starter home. We are at the opposite end of that. We wanted our last home. We wanted to get exactly what we wanted, so we would say now "don't settle for something."
M/I: What is your favorite space in your new home? Do you have any pictures of that space you would like to share?
C/G: We could not pick just one because we are so happy with the layout. It has a large, well-planned kitchen space, the master bedroom with the extension looking out on the woods is so romantic and cozy, and the family room with stone fireplace is also our favorite!
M/I: What was something that surprised you the most with building / moving into a new home?
C/G: Wendy, John, and Kelly really listened to us, and really understood what would make us happy. They over-delivered and made this a home even better than our dreams. The upgrades, the wooded lot, the attention to our timeline, our budget needs – everything came together in our dream home.
M/I: Any suggestions you would give to someone building a new home with M/I Homes?
C/G: Take advantage of the opportunity to look at online pictures of other homes going up in the neighborhood! You can see how your neighbors put together different options to help you determine what you like and don't like before heading to the Design Center. I know of no other builder who provides this view of their homes as they are being built. It was invaluable, especially because we were building our home in North Carolina while still living in New York.
** Recently retired, Gary and Cheryl Randolph moved from Buffalo, NY to Charlotte, NC in order to be near their grandkids and enjoy a moderate climate. Their retirement is an active one as they both love to bike and run. Cheryl has run a marathon and Gary completed a full Ironman (Lake Placid) at the age of 60.

Author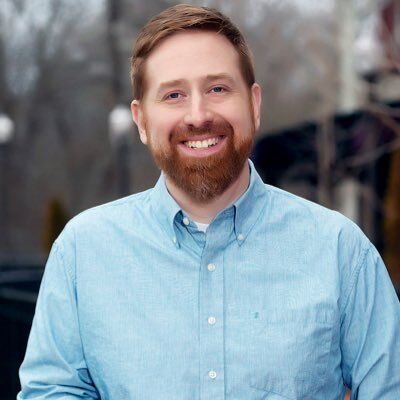 Author
VP, Chief Marketing Officer of Corporate Marketing at M/I Homes, Inc., Will oversees online marketing campaigns, lead generation, SEO, PPC, Social Media, and content strategy. Selected to Professional Builder's 40 Under 40 in 2017, Advisory Board Member of the Zillow Group (ZG) New Construction Advisory Board, and 5 time speaker at NAHB International Builder Show. Fluent in Emoji. Fan of ☕️🌮🐱🍣🌱
Recommended Stories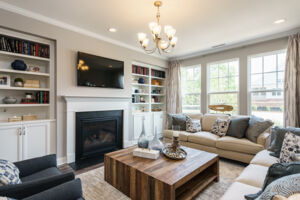 5 Benefits of Main-Level Living
Author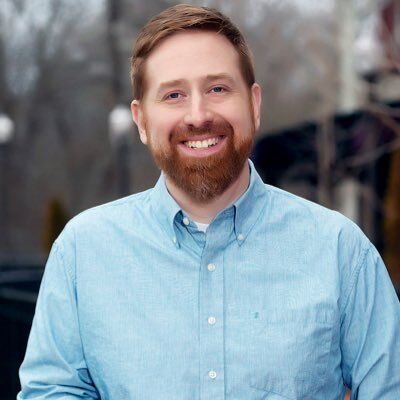 Author
VP, Chief Marketing Officer of Corporate Marketing at M/I Homes, Inc., Will oversees online marketing campaigns, lead generation, SEO, PPC, Social Media, and content strategy. Selected to Professional Builder's 40 Under 40 in 2017, Advisory Board Member of the Zillow Group (ZG) New Construction Advisory Board, and 5 time speaker at NAHB International Builder Show. Fluent in Emoji. Fan of ☕️🌮🐱🍣🌱