This new "Happy Homeowners Interview" features The Mullis Family, who built their new home in Charlotte, NC. Read below to hear about Mullis' homebuilding journey with M/I Homes!
M/I Homes: Is this your first M/I Home and what convinced you to choose M/I Homes over another builder?
Adam and Katie Mullis: Yes, the biggest factor was location with this particular neighborhood. We love Cornelius. We loved being close to the greenway and knowing that nothing would be built behind our property. As a realtor myself, while showing clients this neighborhood, I got to see all of the different floorplans and I fell in love with the wide range of options.
M/I: Are you happy with how your home turned out?
A&K: Yes, we love our home and are very satisfied with our decision.
M/I: What is the name of your floorplan and what features of your home do you especially love?
A&K: Witley C. We were anxious because we didn't get a chance to see a model of our home before building. We only had the collateral to look at so we took a big leap of faith when choosing this floorplan and we're so glad we did. This floorplan is perfect for entertainment.
M/I: Overall, how was your experience with M/I Homes?
A&K: Our overall experience was positive. Our closing date was later than expected but being in this business myself, I understood that it happens. Most importantly, when we did have any concerns we were able to express them with our New Home Consultant and our Construction Manager and they turned everything around. Having open communication was essential during the building process.
M/I: Do you have any fun memories from the buying/building process?
A&K: We loved the design center experience. It can be overwhelming because though M/I Homes is not a custom builder, it feels like it is at times because there are so many options to choose from. You have to have an idea of what you want before walking in because there are so many options.
M/I: Was there something about your home that made you immediately know you wanted to move in?
A&K: I was ready to move in after the design center appointment. It really gets you excited to see your home. You have all these ideas in your head and saved pins from Pinterest but you still wonder how everything is going to look when it's put together. Another moment that excited us was when the drywall came in. Even when your home is just in framing you start getting the visual.
M/I: What do you like about your neighborhood/community?
A&K: Location-which includes the greenway. Towards the end of the building process, we found out Katie was pregnant. With a baby on the way, the schools were a major plus and aside from that the resale value is phenomenal. We also loved that the size of the community is smaller, and not having a pool was actually a positive for us.
M/I: Anything you would recommend to someone looking for a new home?
A&K: Seriously, we recommend M/I Homes. Aside from that, remember patience is a virtue. Keep an open mind because it is a process. Go look at models, pictures, magazines and figure out what works for you. You can go into a model that looks amazing but you need to consider your lifestyle.
M/I: What is your favorite memory in your new home thus far?
A&K: We stressed to our Construction Manager that we had to be in our new home before the holidays and with a week to spare, he did just that. We were able to host both Thanksgiving and Christmas. A huge moment was when we revealed to our family that Katie was pregnant.
M/I: What is your favorite space in your new home? Do you have any pictures of that space you would like to share?
A&K: Our top two spaces are the kitchen and backyard porch. Our kitchen is absolutely beautiful with white cabinetry, quartz countertops, and gray ceramic tile backsplash. And the view from our backyard porch is the perfect place for relaxing or entertaining. Our future favorite space is the bar that we will be building. It is going to be amazing.
M/I: What was something that surprised you the most with building/moving into a new home?
A&K: The number of decisions you get to make was surprising. It felt like we were building a custom home.
M/I: Any suggestions you would give to someone building a new home with M/I Homes?
A&K: Trust that M/I Homes has good intentions. Be patient and honest. There were bumps in the road for us, but instead of showing up angry or yelling, we expressed concerns and always found a solution. It's a team effort between you, the buyer and M/I. We feel that M/I truly wants to make the customer happy.
M/I: Any additional items/stories you would like to share about your new home?
A&K:
When you get hardwood floors, you'll have to sweep a lot.
Keep in mind you're the first to move into your home which is great, but you're also the first to test everything and watch the home go through seasonal changes.
The speaker upgrade is worth it. Everyone that comes through from the neighborhood wishes they would have gotten it. We use it every day.
When you sign the closing contract, you're not on your own.
*Adam and Katie Mullis are happy homeowners in our Charlotte, North Carolina market. Katie is a Real Estate Agent and Adam is a Brand Manager in Charlotte. They are excited to be expecting their first child in July!

Author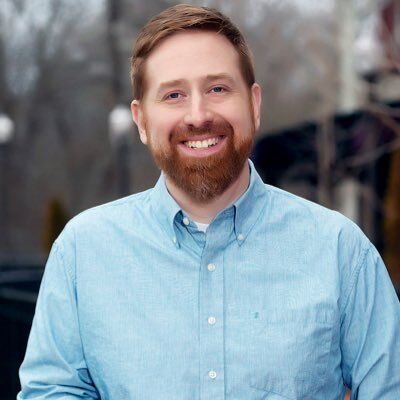 Author
VP, Chief Marketing Officer of Corporate Marketing at M/I Homes, Inc., Will oversees online marketing campaigns, lead generation, SEO, PPC, Social Media, and content strategy. Selected to Professional Builder's 40 Under 40 in 2017, Advisory Board Member of the Zillow Group (ZG) New Construction Advisory Board, and 5 time speaker at NAHB International Builder Show. Fluent in Emoji. Fan of ☕️🌮🐱🍣🌱
Recommended Stories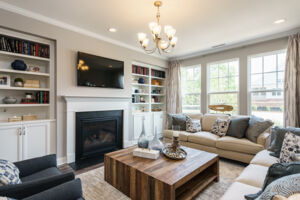 5 Benefits of Main-Level Living
Author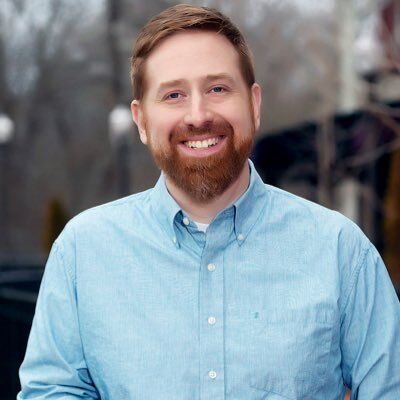 Author
VP, Chief Marketing Officer of Corporate Marketing at M/I Homes, Inc., Will oversees online marketing campaigns, lead generation, SEO, PPC, Social Media, and content strategy. Selected to Professional Builder's 40 Under 40 in 2017, Advisory Board Member of the Zillow Group (ZG) New Construction Advisory Board, and 5 time speaker at NAHB International Builder Show. Fluent in Emoji. Fan of ☕️🌮🐱🍣🌱