This new "Happy Homeowners Interview" features The Gluckson Family, who built their new home in Charlotte, NC. Read below to hear about Gluckson's homebuilding journey with M/I Homes!
M/I Homes: Is this your first M/I Home and what convinced you to choose M/I Homes over another builder?
Robert & Ann Gluckson: Well, this is our first home from M/I Homes and we looked around at several builders all over the Charlotte area, and the thing that impressed me the most is how tight the house is. The Energy Star ratings are very important to us, trying to save money and the reduced rate from Duke Energy and electric and utilities are very reasonable. The house stays warm in the winter and cool in the summer the energy ratings are some of the most important issues. Also the sales person Jay, was excellent at explaining how everything worked throughout our experience. Since we were in Florida for a lot of the process it was a huge help.
M/I: Are you happy with how your home turned out?
AG: Yes, we love how our home turned out even though we didn't build it. It was an inventory home and we fell in love with the floorplan. The layout of the house is exactly what we were looking for. The master bedroom on the ground floor was a must for us, and the upstairs is there so we can use it if we want. We have our grandchildren come often so they have their space upstairs and we have ours downstairs too. But if we want to use the upstairs we can turn the rooms into anything we want, there's so much open space.
M/I: What is the name of your floorplan and what features of your home do you especially love?
AG: The Hathaway with the open, its wide open flow. I think my kitchen is my favorite, it's very easy to entertain, the island is tremendous and you can put all of your food out. I can even cook and still feel like I am with my company because of the open feeling from the kitchen to the family room. I like the brightness of the house too with all of the natural lighting. Bob's favorite spot is right here in the family room with the fireplace, it's very comfortable and very homey. He's used to living in condo so it's a lot more spacious. We also have construction all around us and this house stays clean, very little dust surprisingly even when we open the doors nothing comes in. And we do entertain a lot with the grandchildren and family, it's easy to maintain by yourself and to us that's very important.
M/I: Overall, how was your experience with M/I Homes? Did you get to pick out your homesite and the floorplan you wanted to build, or had the home already been started?
AG: We are more than happy even though we didn't get to build our home and found this beautiful inventory. Jay did a great job at picking everything out, it's like he knew everything we liked and what would be perfect for us. We obviously like neutral colors we love the white cabinets. When he sent us pics we knew we loved it. Especially the shower we love the stone and how it's a walk in shower, but if we want to use the tub we still have that.
M/I: Did you enjoy your home building process?
AG: We enjoyed the process so much, things always come up when buying a home but we actually didn't have any issues. We did use the mortgage company and they were very responsive, literally in ten minutes they would call back or email back immediately. If I had issues they made it smooth, it was a very smooth process. The closing went beautifully. Alan, the division Vice President, was even at our closing which is something that's very rare so it made the process more personal. They did everything they promised. This isn't out first run around with a new home, so we know things aren't perfect, but everything they promised they fulfilled. Jamie Chapman, our Construction Manager, still stops by to see how we are doing or if we need anything, which we love. He came by last week just to say hey, he has been so helpful with everything.
M/I: Was there something about your home that made you immediately know you wanted to move in?
AG: I loved the flow of the home and the floorplan, it was a pie shape lot. We didn't have a house in back of us. I've always wanted to have a front porch and back covered and we got a bonus of the extra porch in the back. That's what I have always wanted and I got it, we couldn't be happier. As soon as you walk in to the house it's very open. It's not like walking into the house with walls secluding the rooms. We also have the skylights upstairs, it has so much beautiful and natural light.
M/I: What do you like about your neighborhood / community?
AG: The trails are fabulous, we have such a good time. As they complete the different sections, we use them. How they hook into each other is great. The community center and activity coordinators are phenomenal too, there's always something going on. The pool area is amazing, our kids come to visit and think the community center is a country club. The kids love to come for a week in the summer and call it camp MillBridge. We love how there are so many different events, it's great and a lot of fun for us and the family. They made Christmas like a winter wonderland when they lit up the lumineers, it was beautiful.
M/I: Anything you would recommend to someone looking for a new home?
AG: Buy an M/I home! You'll be satisfied with your decision, if you want to do something, they aren't a track builder. They give you options, almost like a custom builder. You will get whatever you want or anything you are looking for. M/I Homes was the only builder we looked at who offered lawn care, which was a plus for us. They stand by everything they said they do, which is so important when you are buying a home.
M/I: What is your favorite memory in your new home so far?
AG: Definitely spending the holidays with the family. Everyone came and we took the grandchildren walking throughout the trails for 3 hours. They had a blast, not one of them complained. We stopped at the clubhouse and they got hot chocolate and we continued walking through the trails on the bridge, it was great.
M/I: Anything else you would like to share with us about your M/I home buying experience?
AG: The New Home Consultants will work with you. Jay listened to what we wanted and found our perfect home. What's really nice is this is our fourth home that we have lived in and you never speak to the executives and everyone was a part of it, it felt personal. Alan Beulah was here and will listen to your feedback. They want to know what the people's needs are to make sure their homeowners are happy. They'll even admit if they make mistakes but then make sure to fix it. Buy an M/I Home!

Author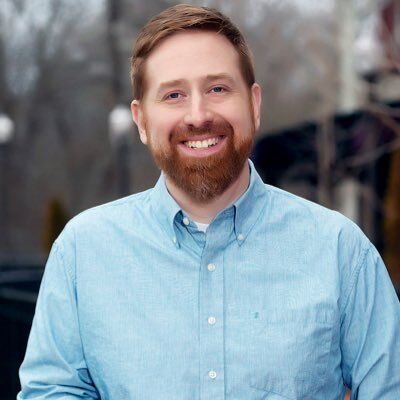 Author
VP, Chief Marketing Officer of Corporate Marketing at M/I Homes, Inc., Will oversees online marketing campaigns, lead generation, SEO, PPC, Social Media, and content strategy. Selected to Professional Builder's 40 Under 40 in 2017, Advisory Board Member of the Zillow Group (ZG) New Construction Advisory Board, and 5 time speaker at NAHB International Builder Show. Fluent in Emoji. Fan of ☕️🌮🐱🍣🌱
Recommended Stories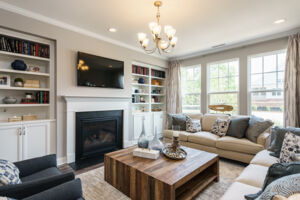 5 Benefits of Main-Level Living
Author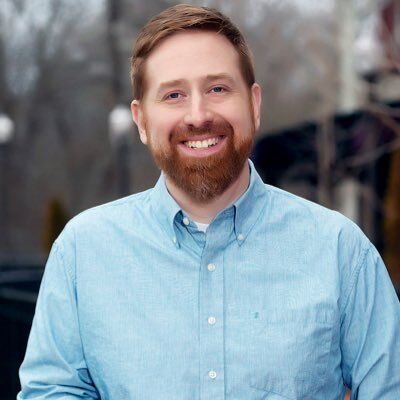 Author
VP, Chief Marketing Officer of Corporate Marketing at M/I Homes, Inc., Will oversees online marketing campaigns, lead generation, SEO, PPC, Social Media, and content strategy. Selected to Professional Builder's 40 Under 40 in 2017, Advisory Board Member of the Zillow Group (ZG) New Construction Advisory Board, and 5 time speaker at NAHB International Builder Show. Fluent in Emoji. Fan of ☕️🌮🐱🍣🌱