M/I Homes: Is this your first M/I Home and what convinced you to choose M/I Homes over another builder?
Tina and Lorenzo: Yes, this is our first M/I home. We were able to see these townhomes being built from the ground up and felt that a quality home was being built.
M/I: Are you happy with how your home turned out?
T&L: Yes, extremely happy and our home has exceeded our expectations.
M/I: What is the name of your floorplan and what features of your home do you especially love?
T&L: We have the Cardiff floorplan. There are so many things about the home that we love, the hardwoord floors, upgrades in kitchen and bath, fireplace, full basement (we really needed after 34 years of marriage and 2 children) and the extra large 2-car garage.
M/I: Overall, how was your experience with M/I Homes? Did you get to pick out your homesite and the floorplan you wanted to build, or had the home already been started?
T&L: We had a great experience in all aspects of the home purchase. Our home was a spec house that was move-in ready so not a lot of choices from us but couldnt be happier with the end product.
M/I: Do you have any fun memories from the buying / building process?
T&L: This home was a spec home so we were actually not a part of the building process, but we have been very pleased with the outcome of our home.
M/I: Was there something about your home that made you immediately know you wanted to move in?
T&L: Yes, we loved that it was a brand new home as well as the common area and gardens with a pond make our community, English Rows, so unique and beautiful.
M/I: What do you like about your neighborhood / community?
T&L: Again, the common area is very inviting. We have frequent outings with all the neighbors. It is a very mixed community with everything from empty nesters to brand new families – something for everyone. We were new to the area and this community fit our needs perfectly.
M/I: Anything you would recommend to someone looking for a new home?
T&L: We would definitely recommend looking at an M/I home – their diversity in everything from single family homes to condos and townhomes, with quality building, is wonderful.
M/I: What is your favorite memory in your new home thus far?
T&L: The community get togethers, especially the summer Regatta where the "boys" were able to race their remote control boats.
M/I: What is your favorite space in your new home? Do you have any pictures of that space you would like to share?
T&L: There are many spaces that we love but have really enjoyed the front porch (with a couple rocking chairs) and the front living area. Both areas give us great views of the garden and pond.
M/I: What was something that surprised you the most with building / moving into a new home?
T&L: The great sense of community and how smooth and quick the closing process was with M/I Financial.
M/I: Any suggestions you would give to someone building a new home with M/I Homes
T&L: Customer service has been amazing – any needs you may have with a M/I home will be addressed. We are now at our 1 year anniversary and the customer service has continued.
M/I: Any additional items / stories you would like to share about your new home?
T&L: We downsized our home (by half) and have found this is perfect for our needs, very quiet, energy efficient and great location.
**Tina and Lorenzo purchased their new townhome in our English Rows community in Naperville, Illinois in September of 2015. They enjoy spending time in the community with their neighbors, as well as relaxing on their front porch of their new home. They have 2 children and have been married for over 34 years!

Author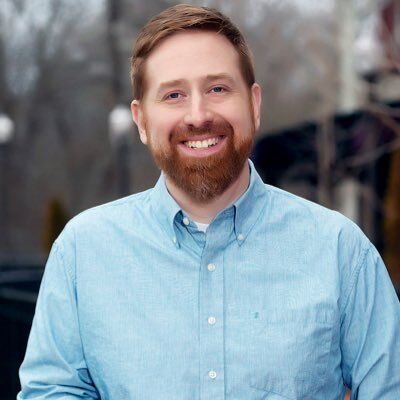 Author
VP, Chief Marketing Officer of Corporate Marketing at M/I Homes, Inc., Will oversees online marketing campaigns, lead generation, SEO, PPC, Social Media, and content strategy. Selected to Professional Builder's 40 Under 40 in 2017, Advisory Board Member of the Zillow Group (ZG) New Construction Advisory Board, and 5 time speaker at NAHB International Builder Show. Fluent in Emoji. Fan of ☕️🌮🐱🍣🌱
Recommended Stories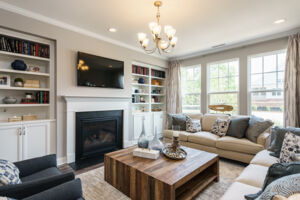 5 Benefits of Main-Level Living
Author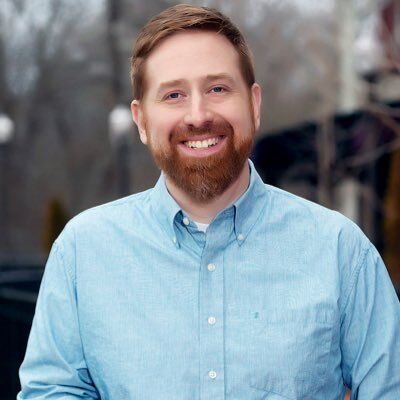 Author
VP, Chief Marketing Officer of Corporate Marketing at M/I Homes, Inc., Will oversees online marketing campaigns, lead generation, SEO, PPC, Social Media, and content strategy. Selected to Professional Builder's 40 Under 40 in 2017, Advisory Board Member of the Zillow Group (ZG) New Construction Advisory Board, and 5 time speaker at NAHB International Builder Show. Fluent in Emoji. Fan of ☕️🌮🐱🍣🌱