This new "Happy Homeowners Interview" features The Powers Family, who recently built their new home in Sarasota. Read below to hear about Powers homebuilding journey with M/I Homes!
M/I Homes:
 Is this your first M/I Home and what convinced you to choose M/I Homes over another builder?
Cindy Powers:  This is my first M/I Home and there were several reasons for the choice. I first looked at a M/I Home in another neighborhood when I wasn't quite ready to buy, but wanted to start looking around. Patrick was wonderful and treated me like a serious buyer and I immediately fell in love with everything about the home. Fast forward to a year later when I was ready and of course I went back. That neighborhood was full so I went to check out the new one they were working on and I'm SO glad I did! I worked with Patrick again and he was just as great the second time around.
M/I: Are you happy with how your home turned out?
CP: Absolutely! The details really make all of the difference. My boss has a contractor's license (not practicing) and came for a walk through before I signed the contract. I just knew he was going to be nit-picky but he just kept saying how well-built it was and how much he liked it.
M/I: What is the name of your floorplan and what features of your home do you especially love?
CP: My floorplan is the Andover II. I love how spacious it is–especially the layout from the kitchen to the living room. I also love the two huge closets in my bedroom and the spacious shower.
M/I: Overall, how was your experience with M/I Homes? Did you get to pick out your homesite and the floorplan you wanted to build, or had the home already been started?
CP: My home was pretty much finished the first time that I saw it, but I wouldn't change a thing! The features and colors are just perfect. I even love the color of the outside!
M/I: Do you have any fun memories from the buying/building process?
CP: The whole process went super fast and I'm glad for that! It almost felt like a dream from when I wandered in to take a look to waking up every morning in my new home.
M/I: Was there something about your home that made you immediately know you wanted to move in?
CP: Yes, the quality. It is so much nicer than anything else that I had looked at in the area. M/I Homes made it easy to become a reality.
M/I: What do you like about your neighborhood/community?
CP: I really like the layout of the neighborhood and the fact that the beautiful pool just happens to be right in my backyard! The community is great—I love to walk and I am walking distance from several shops and restaurants. The interstate access is super convenient as well.
M/I: Anything you would recommend to someone looking for a new home?
CP: I would highly recommend M/I Homes due to their customer service as well as the fact that they handle everything for you! I didn't have to search out a separate mortgage lender or closer; they even recommended a homeowner's insurance agent that was just as wonderful. She already knew what they needed and took care of it all. The whole process was extremely smooth.
M/I: What is your favorite memory in your new home thus far?
CP: My favorite memory has been decorating the new space. It's fun to bring the beautiful space to life.
M/I: What is your favorite space in your new home? Do you have any pictures of that space you would like to share?
CP: I love how bright and airy the whole home is and I especially love the window in the bonus room, which is perfect for a reading nook. I don't have pictures of that space yet because I am searching out the perfect comfy seating for that area. When I find it I will most likely never leave!
M/I: What was something that surprised you the most with building/moving into a new home?
CP: I wouldn't say it surprised me, but I love the fact that each and every thing is being used by me for the first time! Everything is so clean and shiny.
M/I: Any additional items/stories you would like to share about your new home?
CP: I just want to reiterate the customer service aspect. Patrick, our New Home Consultant, worked hard for me and was a joy to work with. When I did my walk-through with Al he was meticulous and thorough. From the beginning through move-in, everything went so smoothly. Thank you M/I Homes!
** The Powers moved to Florida from Virginia in 2013 to enjoy the warm weather. Cindy works for an airport engineering firm in Lakewood Ranch and her favorite part of her job is flying to meetings in her boss's Cessna. Her daughter is finishing up her junior year at the University of Central Florida with a 3.9 grade point average and is active in her sorority, Delta Zeta. They enjoy visiting Universal Studios, watching movies, and going to the beach.

Author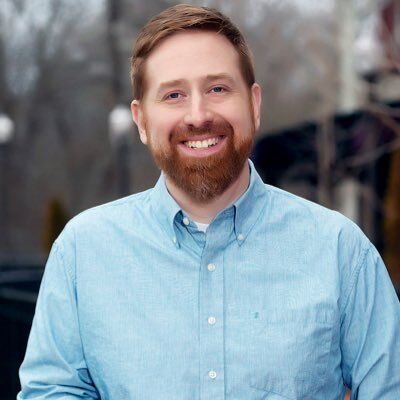 Author
VP, Chief Marketing Officer of Corporate Marketing at M/I Homes, Inc., Will oversees online marketing campaigns, lead generation, SEO, PPC, Social Media, and content strategy. Selected to Professional Builder's 40 Under 40 in 2017, Advisory Board Member of the Zillow Group (ZG) New Construction Advisory Board, and 5 time speaker at NAHB International Builder Show. Fluent in Emoji. Fan of ☕️🌮🐱🍣🌱
Recommended Stories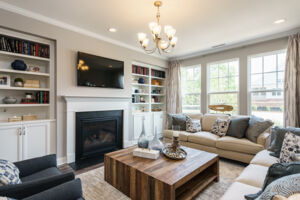 5 Benefits of Main-Level Living
Author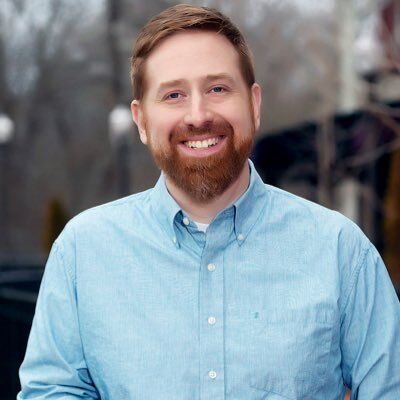 Author
VP, Chief Marketing Officer of Corporate Marketing at M/I Homes, Inc., Will oversees online marketing campaigns, lead generation, SEO, PPC, Social Media, and content strategy. Selected to Professional Builder's 40 Under 40 in 2017, Advisory Board Member of the Zillow Group (ZG) New Construction Advisory Board, and 5 time speaker at NAHB International Builder Show. Fluent in Emoji. Fan of ☕️🌮🐱🍣🌱