This new "Happy Homeowners Interview" features The Eckart family, who built their new home in Indianapolis, IN. Read below to hear about Eckart's homebuilding journey with M/I Homes!
M/I Homes: Is this your first M/I Home and what convinced you to choose M/I Homes over another builder?
Kelly and Paul Eckart: Yes, this is our first M/I home. We chose M/I homes because we were highly impressed with the quality of the homes. Everything from the materials used to the well-thought out floorplans. From the minute we first walked in to an M/I home, we knew this was the builder for us. Having previously built with a builder where almost everything was considered an upgrade, we were impressed with the items that were considered "standard" in M/I homes.
M/I: Are you happy with how your home turned out?
KE: We absolutely LOVE our home and wouldn't change a single thing!
M/I: What is the name of your floorplan and what features of your home do you especially love?
KE: We chose the Clayton which in our opinion is the best floorplan that we have ever seen in a new home build. There is no wasted space and the entire layout flows nicely. We love our hardwood floors. We love the openness of our kitchen/family room area. We also love the many windows throughout our home that give us great views year-round.
M/I: Overall, how was your experience with M/I Homes? Did you get to pick out your homesite and the floorplan you wanted to build, or had the home already been started?
KE: Our experience with M/I homes was nothing but the best! We did get to choose our floorplan and homesite. Leslie was the very first M/I employee that we came into contact with and she is the absolute best @ her job! She was SO very personable and knew the neighborhood as well as many of the families already living here. She was such a help to us. Addie (our sales rep) helped in so many ways – navigating all the many decisions we were faced with as new homeowners and was a constant source of encouragement/information throughout the entire process. Our construction manager Chuck was so good at walking us through the building process and calling us once a week to keep us up-to-date on what was happening with the build. All of these people helped make the entire process enjoyable.
M/I: Do you have any fun memories from the buying/building process?
KE: We were so anxious for our home to finally start being built – it was hard to have patience. Because we lived close, we were able to drive out to our homesite frequently to see the daily/weekly progress being made. It was so exciting when the frame went up and we could actually walk through all of the rooms. Also, seeing what our views would be from each window was exciting as well.
M/I: Was there something about your home that made you immediately know you wanted to move in?
KE: From the moment the frame went up, then the drywall, then the cabinets, etc. we were able to really visualize our family living in these spaces and the memories we would soon be making together.
M/I: What do you like about your neighborhood/community?
KE: We have the best neighborhood in the greater Indianapolis area hands down! We love the fact that it is a smaller neighborhood – that actually started out as a custom home built neighborhood. We have a great walking trail that goes around our neighborhood and provides a great way to get to know all of our neighbors. We also had a block party this past spring that over half of our neighborhood attended. Each month we have a men's night out and women's day out. Our neighborhood exemplifies a great community where people know each other and care about each other.
M/I: Anything you would recommend to someone looking for a new home?
KE: Definitely talk to people about their experience with any builder you are considering. Also, visit model homes and look at the quality of materials they use on their homes inside and out. Look at the overall feel/look of the neighborhood.
M/I: What is your favorite memory in your new home thus far?
KE: Hosting our middle daughter's wedding shower this past summer. Also, the first Thanksgiving and Christmas we enjoyed in our new home. We look forward to making so many memories with our family and friends many years in to the future.
M/I: What is your favorite space in your new home? Do you have pictures you would like to share?
KE: We have several favorite spaces in our new home! We LOVE our kitchen – especially the big island where our kids like to gather when they are home visiting. We also love our family room and the beautiful views we have out our windows. Our dining room is another favorite as well. We love to sit on our front porch in the morning and watch the sun come up. In the near future, we hope to build a patio/deck and enjoy our evenings watching the beautiful sunsets as well!
M/I: Anything else you think we should know about your experience or your home?
KE: Overall, our experience with M/I homes has been excellent. There are honestly not any negative experiences that we had throughout this process. Any minor issues that arose were immediately addressed and taken care of. This was our second home to build and our experience with M/I was nothing at all like our first home building experience. It was SO much better. This is a professional company that truly cares about the families buying/building their homes and we saw that caring attitude in every M/I employee we came in contact with – especially Leslie, Addie and Chuck!

Author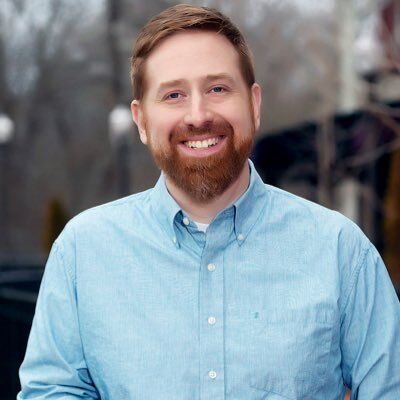 Author
VP, Chief Marketing Officer of Corporate Marketing at M/I Homes, Inc., Will oversees online marketing campaigns, lead generation, SEO, PPC, Social Media, and content strategy. Selected to Professional Builder's 40 Under 40 in 2017, Advisory Board Member of the Zillow Group (ZG) New Construction Advisory Board, and 5 time speaker at NAHB International Builder Show. Fluent in Emoji. Fan of ☕️🌮🐱🍣🌱
Recommended Stories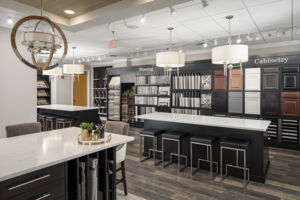 Insider Tips for a Successful Design Studio Appointment
Author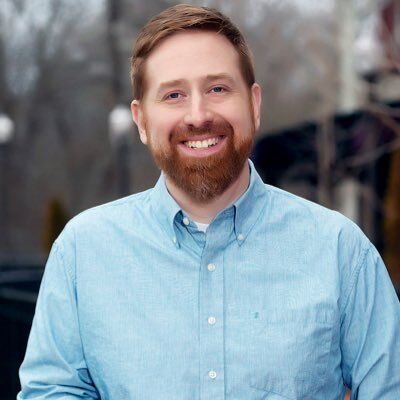 Author
VP, Chief Marketing Officer of Corporate Marketing at M/I Homes, Inc., Will oversees online marketing campaigns, lead generation, SEO, PPC, Social Media, and content strategy. Selected to Professional Builder's 40 Under 40 in 2017, Advisory Board Member of the Zillow Group (ZG) New Construction Advisory Board, and 5 time speaker at NAHB International Builder Show. Fluent in Emoji. Fan of ☕️🌮🐱🍣🌱