Our newest "Happy Homeowners" blog brings us to Colin and Sarah Lehman, who recently built their new home in Raleigh, NC. Sarah and Colin began their journey by choosing their lot and plan, and have shared with us their experience of the whole building process and living in their new M/I home. Take a look at their experience!
M/I Homes: Is this your first M/I home and what convinced you to choose M/I Homes over another builder?
Sarah & Colin: Yes, this is our first M/I home, and our first home. Initially, we were intrigued by the location of our neighborhood. We were looking to stay in Cary, and stay close to the greenway system and parks. We truly feel we found the best location of townhomes and best quality townhomes in all of Cary.
M/I: Are you happy about how your home turned out?
S/C: Yes, absolutely!
M/I: What is your floorplan called and what features of your home do you especially love?
S/C: Our floorplan is the Fairview (3 bedroom, 2 ½ bathroom end unit). We love everything about it. Some of our favorite things are the tons of windows, walk-in master shower with bench, huge closet space, built-in bench in the entryway, fireplace, and screened-in porch!
M/I: Overall, how was your experience with M/I Homes. Did you pick your lot and floor plan to build the home, or was the home already started for you?
S/C: We had an extremely positive experience with M/I Homes. We picked our lot and the floor plan. We were the first ones to purchase in our community, so we were able to pick whichever lot we wanted. It was great to get in early, because we ended up getting a HUGE lot for a townhome!
M/I: Do you have any fun memories from building process?
S/C: We loved going over to the building site every Sunday to check out the progress. Going to the design center was also a lot of fun. A little overwhelming at times, but we tried to keep things simple and stick to our budget.
M/I: Was there something about your home that made you immediately know you wanted to move in?
S/C: My husband would say the 2-car garage and open floor plan. But honestly—for me, it was the doors and the built-in bench.
M/I: What do you like about your neighborhood / community?
S/C: It's been fun to be the first ones in the neighborhood—we get to greet everyone as they move in. We're looking forward to having more units close and having an established community.
M/I: Anything you would recommend to someone looking for a new home?
S/C: Get in now with mortgage rates the way they are!
M/I: What is your favorite memory in your new home thus far?
S/C: Ahhh- we have so many already! Since this is our first home, some of my favorite memories so far are working together on projects to make it feel ever more like home. Just last weekend we set up a small patio space for a grill. I also loved having our first overnight guests (we're coming from a small 1 bedroom apartment), and having a house warming party.
M/I: What is your favorite space in your new home? Do you have any pictures of that space that you would like to share?
S/C:
These are our favorite things:
Large, open kitchen made to entertain
Open family room where our dog loves to romp
Screened in porch to relax after a long day at work
Big backyard
M/I: What was something that surprised you the most with building a new home?
S/C: I think the most surprising (and one of the best!) thing was that you didn't have to break your budget with add-ons in the design center. With M/I Homes, your starting point is such a higher quality in comparison to other builders we found. They don't trick you into a low base price and unrealistic expectations at the design center. We got everything we were looking for at a reasonable price.
M/I: Any suggestions you would give for someone building a new home with M/I Homes?
S/C: Enjoy the process!

Author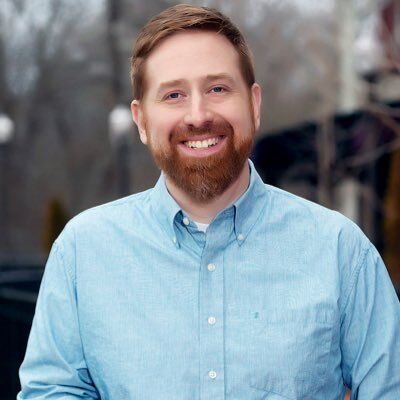 Author
VP, Chief Marketing Officer of Corporate Marketing at M/I Homes, Inc., Will oversees online marketing campaigns, lead generation, SEO, PPC, Social Media, and content strategy. Selected to Professional Builder's 40 Under 40 in 2017, Advisory Board Member of the Zillow Group (ZG) New Construction Advisory Board, and 5 time speaker at NAHB International Builder Show. Fluent in Emoji. Fan of ☕️🌮🐱🍣🌱
Recommended Stories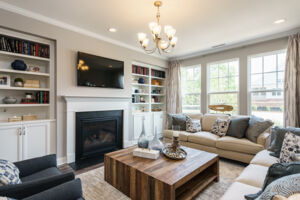 5 Benefits of Main-Level Living
Author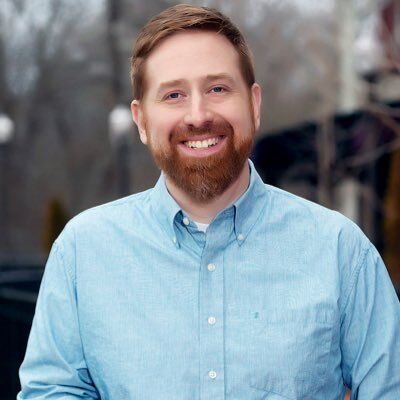 Author
VP, Chief Marketing Officer of Corporate Marketing at M/I Homes, Inc., Will oversees online marketing campaigns, lead generation, SEO, PPC, Social Media, and content strategy. Selected to Professional Builder's 40 Under 40 in 2017, Advisory Board Member of the Zillow Group (ZG) New Construction Advisory Board, and 5 time speaker at NAHB International Builder Show. Fluent in Emoji. Fan of ☕️🌮🐱🍣🌱