This new "Happy Homeowners Interview" features The Weimer Family, who built their new home in Raleigh, NC. Read below to hear about Weimer's homebuilding journey with M/I Homes!
M/I Homes: Is this your first M/I Home and what convinced you to choose M/I Homes over another builder?
Kelly Weimer: I grew up in an M/I home and I loved the space and layout it gave us as a large family. From living in Columbus, Ohio I knew that many M/I communities attracted families and people with children. We wanted a neighborhood in which the kids could make friends, and have lots of time to play with friends in the neighborhood. I also knew that M/I Homes would make it possible to stay within our budget and get what us what we needed in our new home. This flexibility in budget gave us more time at home to relax, enjoy playing with the kids outside and becoming a part of a community.
M/I: Are you happy with how your home turned out?
KW: My home is absolutely an ideal layout for us, and the perfect amount of space. It's not too big and not too small, and it has every feature we need! I also love that I'm on a cul-de-sac in an interior street which offers a bit of buffer from the main roads of the community. We have been able to plant trees and shrubs that make it feel more cozy and wooded each season.
M/I: What is the name of your floorplan and what features of your home do you especially love?
KW: We have the Sage plan with the upstairs basement/ southern basement feature. This is wonderful because it offers a space for anyone who needs to get away from the hustle and bustle of the office and kitchen, not to mention the laundry room, on the first floor.
M/I: Overall, how was your experience with M/I Homes? Did you get to pick out your homesite and the floorplan you wanted to build, or had the home already been started?
KW: We met a wonderful New Home Consultant who walked us through our purchase. She was a great guide because she listened and gave thoughtful advice and responses. We bought our home in a two day period during which we were able to tour and visit our new city. This was also Easter Sunday and my son's second birthday, so it's a very memorable weekend.
M/I: Do you have any fun memories from the buying/building process?
KW: My kids were not much taller than the M/I protective barrier wrap that marked off the lots. Now my oldest is almost taller than I am. Also, I remember my Dad 'inspecting' the house as it was framed out. I remember standing at the site of the current sliding glass door in the kitchen, imagining my back yard, and letting the kids go outside to play. We came from a cape cod so the walkout into the back yard was, and still is, amazing!!
M/I: Was there something about your home that made you immediately know you wanted to move in?
KW: The fact that we found a home with an office, four bedrooms, on a cul-de-sac in a community with a pool, playground and green space ,that was within our price range was a dream come true and a huge blessing. It literally had every single thing we were looking for!
M/I:What do you like about your neighborhood/community?
KW: I love that we are a growing community made up of many different people from different backgrounds. We are far from homogeneous or cookie cutter in this community. We are an international community of mothers, fathers, teachers, grandparents, nurses, pharmacists, law enforcement officers and entrepreneurs, to name just a few. One of the most unique parts of my community is the concentration of military veterans and active military. Being able to live and work and get to know these heroes on a daily basis and over time is truly a privilege. We are fortunate to be a "Hero Home" community and home to many American heroes. It is truly humbling and enriching to get to know these heroes and their families.
M/I: Anything you would recommend to someone looking for a new home?
KW: Know exactly what you want and don't be afraid to ask for it. M/I has a layout, and a home for your budget and needs.
M/I: What is your favorite memory in your new home thus far?
KW: It's hard to name one specific moment. In general I have to say getting to know new neighbors and watching the kids play and grow up together!
M/I: What is your favorite space in your new home? Do you have any pictures of that space you would like to share?
KW: This sounds ridiculous but it was such a luxury and it continues to be cherished–having three bathrooms! Everyone has a sink (two boys share one) and we have two full baths and a 'powder room.' Coming from a charming one bath cape cod, the bathrooms never get old in a new home!!!
M/I: What was something that surprised you the most with building/moving into a new home?
KW: There is literally nothing I had to fix, repair or replace for about two or three years!!! Heaven!
M/I: Any suggestions you would give to someone building a new home with M/I Homes?
KW: Again, know the layout that suits your lifestyle and talk to your representative- they have a layout for almost every dynamic!
M/I: Any additional items/stories you would like to share about your new home?
KW: I appreciate the fact that M/I is able to offer homes at a fair cost which promotes home ownership and mobility to many different people and families. I was able to pace myself at work, grow my family and own a home that meets all of our needs, all the while making memories with family and friends in a comfortable space.
**Kelly Weimer and her family live in our South Lakes community in Fuquay-Varina in North Carolina. Her family enjoys their M/I Home, days at the pool, and playing outside with the neighbors. Native to Columbus, Ohio, her and her husband were familiar with M/I Homes of Columbus and were excited to find us in Raleigh, NC.

Author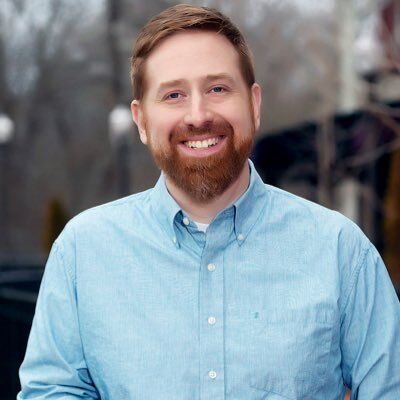 Author
VP, Chief Marketing Officer of Corporate Marketing at M/I Homes, Inc., Will oversees online marketing campaigns, lead generation, SEO, PPC, Social Media, and content strategy. Selected to Professional Builder's 40 Under 40 in 2017, Advisory Board Member of the Zillow Group (ZG) New Construction Advisory Board, and 5 time speaker at NAHB International Builder Show. Fluent in Emoji. Fan of ☕️🌮🐱🍣🌱
Recommended Stories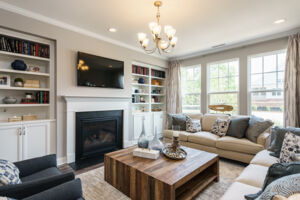 5 Benefits of Main-Level Living
Author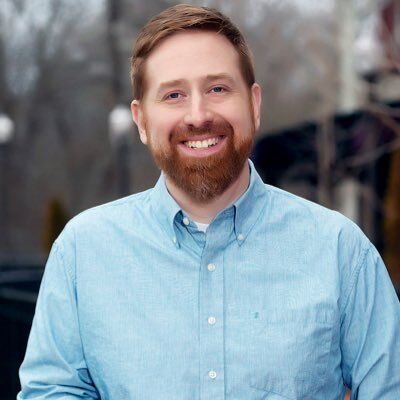 Author
VP, Chief Marketing Officer of Corporate Marketing at M/I Homes, Inc., Will oversees online marketing campaigns, lead generation, SEO, PPC, Social Media, and content strategy. Selected to Professional Builder's 40 Under 40 in 2017, Advisory Board Member of the Zillow Group (ZG) New Construction Advisory Board, and 5 time speaker at NAHB International Builder Show. Fluent in Emoji. Fan of ☕️🌮🐱🍣🌱