Overview
A Professional Home Building Company in Buda
M/I Homes is delighted to have a presence in the town of Buda where a sense of community and a love of nature are both treasured values. In addition to the natural beauty of the area, Buda is a town thriving with economic development and an extremely rich history. Building a new home within the Austin division of M/I Homes in Buda would give you the small-town lifestyle you've been seeking with a true feeling of community and camaraderie.

Another appealing factor for your new home construction in Buda is that each home built by M/I Homes adheres to our Whole Home Building Standards. These standards prioritize a sustainable construction process and energy-efficient materials, resulting in a lower carbon footprint. When you choose M/I Homes you get the best of the best.
median home price

$260,000

median household income

$72,020
Getting Around
Buda Sportsplex 7 minutes
Cullen Country Park 3 minutes
Historic Downtown Buda 1 min
LIFESTYLE
Buda offers terrific opportunities for recreation, shopping, dining, and more.
When you begin the process of new home construction in Buda, you will be able to experience the small-town lifestyle that this area provides along with easy access to all the amenities Austin can offer.
A Town Rich in History

Buda is a town that is enriched by a long and worthwhile history. The downtown historic district is home to many historic shops and stores offering a variety of food options to delight in and antiques to browse through. Aside from the town's historic district, Buda also lays claim to the Carrington House which is a beautiful historic home that was originally constructed as an upscale hotel.

Recreation Areas

Another benefit that comes with finding new-build homes for sale in Buda is being able to take in what makes the city unique. The town is home to twelve beautiful park facilities throughout the area, which is one of the main reasons why Buda is a Certified Scenic City.

Retail Opportunities

Buda lays claim to many local businesses that attract residents and visitors alike! Lovers of the great outdoors will appreciate the Cabela's in town where they can stock up for camping and hunting trips, and foodies will like that Jardine Foods, the sauce and salsa company, is so close and able to give them the delectably spicy foods that Texas is known for.
Discover the neighborhood and all it has to offer
Discover what's around the community, plan your commute, and find the perfect dinner spot.
3.7 miles away (about a 7 minute drive)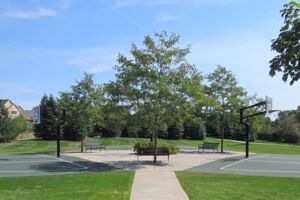 1.9 miles away (about a 3 minute drive)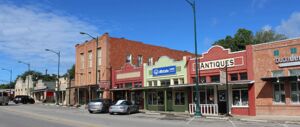 0.2 miles away (about a 1 min drive)