Posted by Emily Scullion in Columbus, Home Building Industry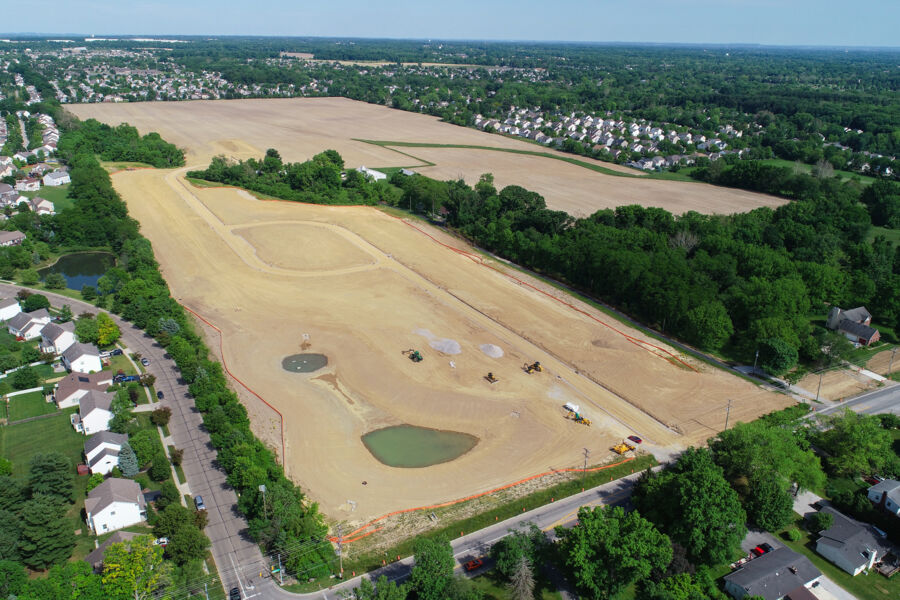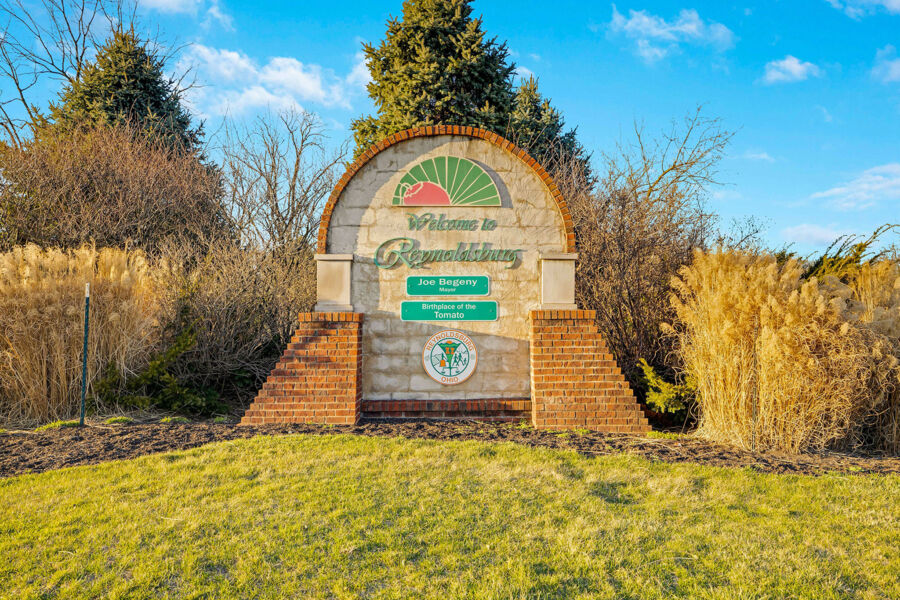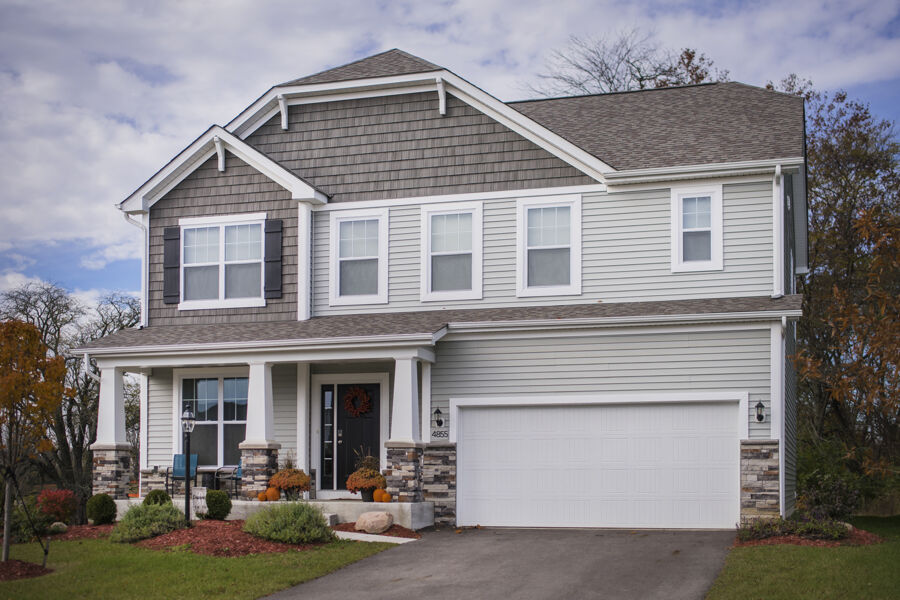 There is a ton of excitement and buzz around our new community Spring Hill Farm in Reynoldsburg, Ohio, but you may not know the rich history behind this land and this popular city.
Rhoderick Griffin, M/I Homes, and the City of Reynoldsburg have come together to create a stunning new home community for more families to call home. We cannot focus on flourishing in the future without celebrating the past and building strong relationships with our partners.
Andrew Bowsher with The City of Reynoldsburg said, "This M/I Homes development is the first domino in a bright future of what the City of Reynoldsburg can be, including a vibrant downtown, excellent parks, recreation facilities, improved safety, and service infrastructure. We couldn't be more happy to be partners in this incredible endeavor."
Let us guide you into the rich history behind M/I Homes Spring Hill Farm Community in Reynoldsburg, Ohio.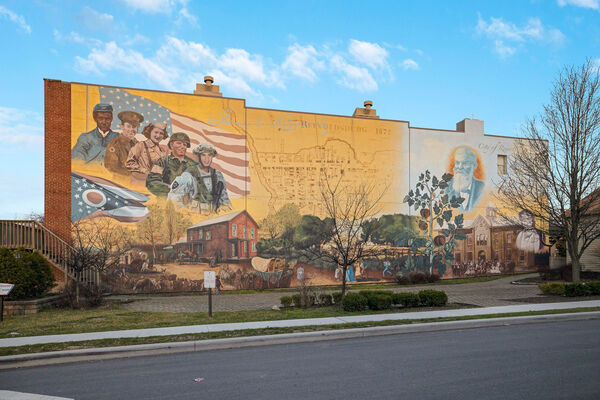 The History of Reynoldsburg
Reynoldsburg was established in 1839, and it was known for agriculture. Alexander Livingston, an internationally recognized horticulturist, created the modern-day tomato. This earned Reynoldsburg the title of the birthplace of the commercially viable tomato. Reynoldsburg celebrates this rich history with an annual Tomato Festival.
Reynoldsburg is popular for its proximity to Downtown Columbus and many major employers, but being situated on US 40 is another reason this charming city flourished in the housing market booms in the '70s, '80s, and '90s.
Reynoldsburg was dubbed one of the hottest housing markets in 2020. Even Hoda and Jenna from "The Today Show" talked about Reynoldsburg being voted the second "Hottest Housing Market in America" by Realtor.com in 2020, but there has not been a new home community in this great city for 20 years!
The City of Reynoldsburg and The Franklin County Engineer have focused on the development of Waggoner Road for quite some time now and have devoted roughly $18 million to see this street come to life.
The City of Reynoldsburg prides itself on fostering community and supporting opportunity. They know a location in Central Ohio with close proximity to downtown, a balance of green space, shopping and entertaining, but most of all providing affordable options, make Reynoldsburg a great place to call home.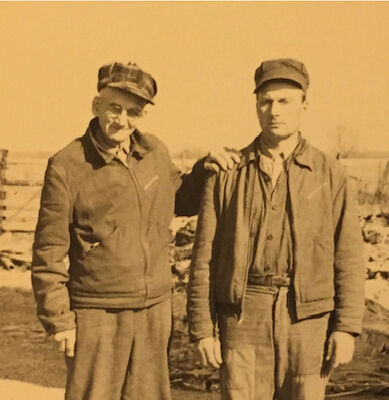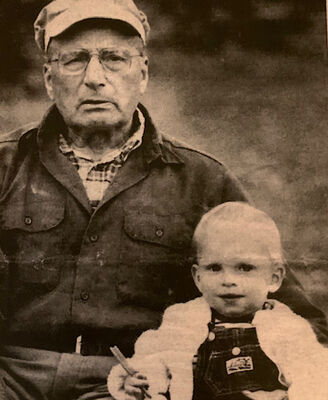 The History of the Griffin Family
The Griffin and Oldham Family have been part of the Reynoldsburg community since 1864 when James and his brother bought land on both sides of what's now known as Waggoner Road after returning from the Civil War.
James built a home and prospering farm that is still standing thanks, to many family members' dedication to preserve it over the years. Collins began his hard work in the late 1800s and passed the farm to his son Clark and his wife Dorothy in 1925. Clark later passed it onto his daughter's son, Rhoderick.
Through the years, this farm has been a home to them as their family grew and they created memories. It was a simple life enjoying the farm and nature throughout the years.
Clark would take Rod down to the stream as a young child, and they would look for minnow and crawfish. Rod and his brother worked on the farm growing up, and they learned to drive tractors pulling the hay wagon when they couldn't even reach the pedals yet. His grandfather was tough and always had to keep going because if he didn't do the work, it wouldn't get done.
Rod and his grandfather became very close, as they worked together for 19 years before Clark passed the baton over to Rod in 1970. The four generations did everything together. Rod said it was a great place to raise his kids over the years. They would have hayrides and bonfires in the fall, and they would enjoy the woods and creek.
As his children grew up and started families of their own, Rod wanted to retire to travel and spend time with his grandkids. Rod is looking forward to spending time with his seven grandkids, camping in the yard and taking them to the creek as his grandfather did with them.
He hopes to pass the family home onto his kids or grandkids one day.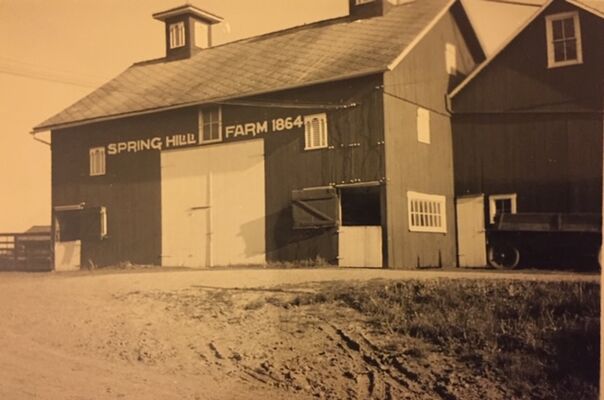 What Came Before Spring Hill Farm?
The 150-acre land has been a prosperous farm for many decades. Throughout the years it has served many purposes.
At one point it was a general farm, but in the early 1900s it was a small dairy farm that came to an end when the barn burned down in 1955. From there they had beef cattle, chickens, sheep, pigs, and grew corn, beans, and wheat. Their farm provided produce to the old North Market from 1925 to 1957.
Over the years, they allowed other farmers to use the land to grow many different things over the past 40 or so years.
When Rod's grandfather Clark passed away, they decided they should sell some of the land. In 2001 they approached M/I Homes to sell 25 acres of land to help the growth of Reynoldsburg.
He walked into M/I Homes, sat down with founder Irving Schottenstein, and told him about his piece of land he wanted to sell.
Rod remembers Irving saying, "We'd oughta be able to get that done!"
It was such a great relationship the first time he worked with M/I Homes that when he decided to sell 118 acres of land, he knew he wanted to work with us again because we always met his expectations and held our word.
When he started working on the sale of his farm, he wanted to make sure he could keep the land his long-standing family home sits on. He is excited to see the farm around him develop into a new home community for young families to enjoy the property as he has with his family over the years.
Rod wanted this community to have character and to keep the natural green spaces and not become cookie cutter. So, we put a focus on adding more green space around the existing nature settings.
Rod's hope for this community is to "cultivate family and relationships just as we have cultivated the ground for the last hundred years."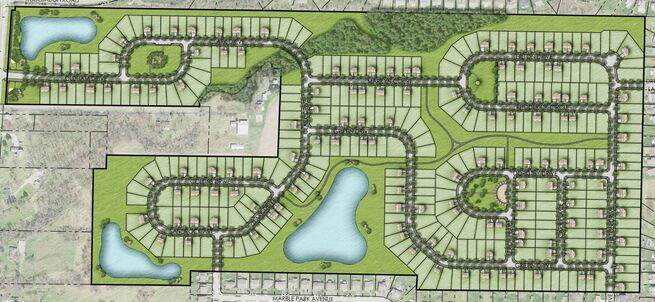 Our Focus on Paying Homage to This Reynoldsburg Family Farm
It was M/I Homes' focus to create a community where families can enjoy the land and build relationships as Rod wanted. That's why we kept 38 plus acres as open space so neighbors can gather and build lasting relationships and build a strong and proud community.
The winding walking paths flow throughout the green spaces, past ponds, a playground, and the wooded areas.
Our mission was to pay homage to the family members that have been an instrumental part of the farm throughout the years, so we decided to name the streets of Spring Hill Farm after those members of the family:
As you enter the community, you drive on Oldham Drive, which is the family's last name that started it all.
Clark Drive connects to all parts of the community for the long dedication Clark put into the farm.
Collins Drive has a beautiful view of the family home and the rest of the land for Clark's dad, who worked from the late 1800s to the 1950s.
Marilyn Court is for Clark's only child and Rod's mom.
Like a family tree, Rhoderick Circle connects to Marilyn Court.
Griffin Drive runs parallel to Marilyn Court, representing how she turned the family name from Oldham to Griffin.
Leroy Place is in honor of Clark's older brother, who was killed in an accident while working on the farm.
Dorothy Drive is for Clark's loving wife that supported him all those years.
Lastly, Carr Place is for Bob Carr, who farmed the land for the last 36 years.
Rod is proud to still be part of this community and is looking forward to this beloved farm's future. He is going to enjoy his retirement with his family on the land he has known his whole life and is looking forward to sharing it with the new families that decide to call our Spring Hill Farm community home.
To learn more about the exciting future this new home community holds, contact us to see Spring Hill Farm for yourself.

Author

Author
As the Internet Sales Manager in Columbus, Emily is here to help answer your new home buyer questions. She provides the pathway to narrow your home search down, and she addresses a variety of questions on home building! Aside from #ISMworklife Emily enjoys spending time with her little daughter, wearing festive wool socks year-round, and collecting glass owls.
Recommended Stories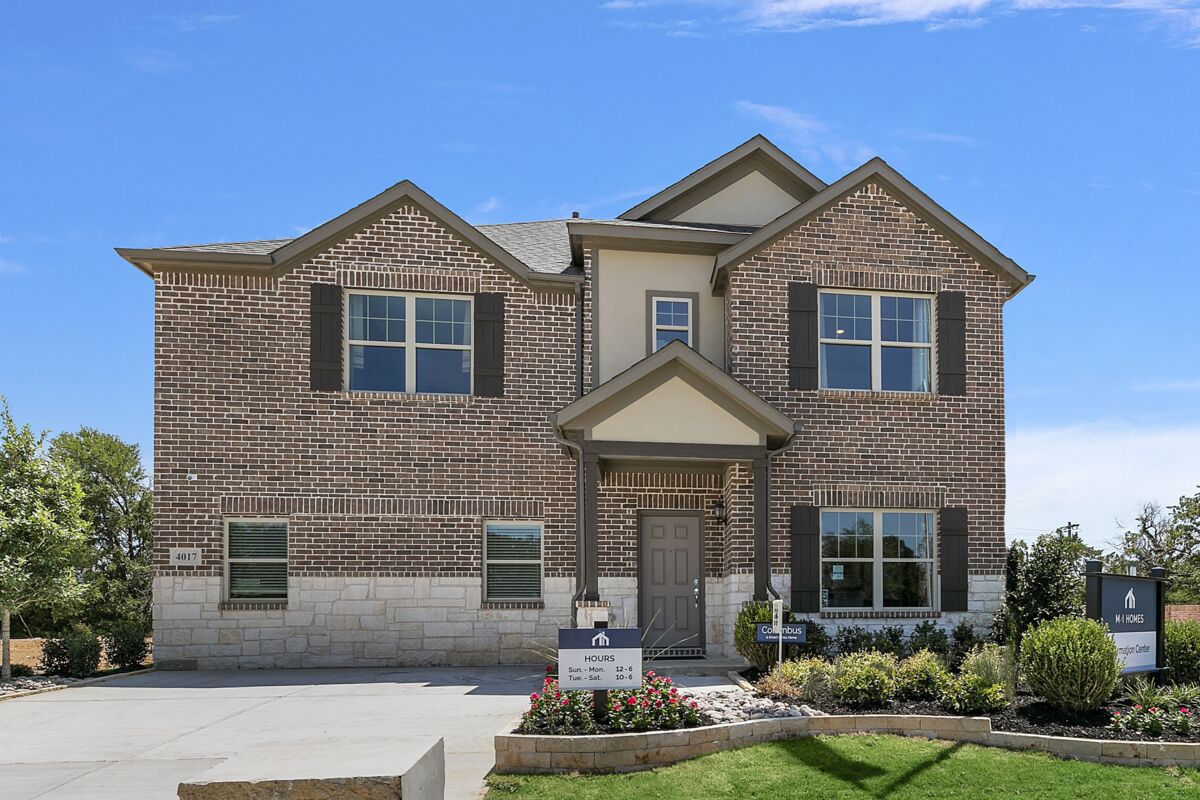 M/I Homes – Dallas: 4-Time Builder of the Year
Author

Author
As the Internet Sales Manager in Columbus, Emily is here to help answer your new home buyer questions. She provides the pathway to narrow your home search down, and she addresses a variety of questions on home building! Aside from #ISMworklife Emily enjoys spending time with her little daughter, wearing festive wool socks year-round, and collecting glass owls.