When you choose to build a new home and start a new chapter of your life with M/I Homes, we dedicate ourselves to helping you create your dream home. To do that as best we can, we have Design Centers all across the country to help you put all of the pieces together. In order to delve more deeply into how our Design Centers works and investigate the three latest trends in home design, we interviewed Jenny Entler, manager of our Columbus Design Center.
Jenny has been with the Columbus Design Center for seven years now, and works full time with 3 other Selection Coordinators, all of whom have been with the company for roughly 12 years. All of the Design Center employees focus on memorizing the many different floor plans that M/I Homes offers. This is a difficult task to accomplish, as M/I Homes is consistently creating new floor plans as well as bringing in new Design Center pieces to memorize. To gain a better grasp of the Selection Coordinators and Jenny's responsibilities, we asked her to walk us through the Design Center process.
After completing the contract, you have 30 days to complete the Design Center process and make your selections. By the time you arrive in the Design Center, the coordinator is set and ready with your home's paperwork. The paperwork lists the details, such as the type of home, location, price and what standards you have selected for the home.
Your Selection Coordinator will present you with a 9-12 page mammoth of a booklet, which lists all of the possible selections for your home. It seems intimidating at first, but the Selection Coordinator is your personal narrator, explaining the different items, making suggestions and showing samples. You will be walked area by area through your home, usually starting with the floors, countertops and cabinets until you have made all your choices. The process is long, but rewarding. Depending on the size of your home, you could have anywhere from one, three-hour appointment, to three, three-hour appointments. But at the end of the process, you have your ideal, one of a kind home, perfectly suited for the next chapter of your life.
Throughout the interview, Jenny mentioned several times how the Design Center was consistently getting new pieces, in order to remain trendy and cutting edge. We decided to take advantage of her expertise, and find out more about the latest trends in the design center.
What are the best new trends in home design?
1) Dark colored Cabinets. This year, Jenny has noted that more and more people are requesting dark cabinets, grays and blacks especially. This color scheme adds a spark of elegance to any home!
2) Neutral Colors. When choosing colors of walls, countertops, stone and so on, homeowners are beginning to gravitate towards a more neutral color scheme. Jenny believes that this is due to the fact that people are relocating more frequently than they have in the past. Homeowners are considering resale potential when they make the selections for their home. While the pink granite may be perfect for the look of your kitchen, a neutral color is the safer bet, and homeowners realize that.
3) Chrome metal finishes. Homebuilders love chrome for their faucets, light fixtures, and doorknobs. Jenny, however, notes that brushed nickel may be a safer bet; it never goes out of style. Based on trends that she is seeing and water cooler-gossip (so to speak) rumor has it that antique bronze metal may be slowly working its way back into the picture.
Whether you're a first time homebuilder, or have built all the previous homes that you've lived in, the M/I Homes Design Center is here to help! No matter how you come to the center, loaded with ideas or in desperate need of advice, you will have the resources to make a decision that you can feel confident about. Staffed with experts, and following a time-tested process, the Design Center will exceed your expectations in helping you create the storyboard layout of your new home. Here's your start, now keep on building! Welcome to Better. Welcome to M/I Homes.

Author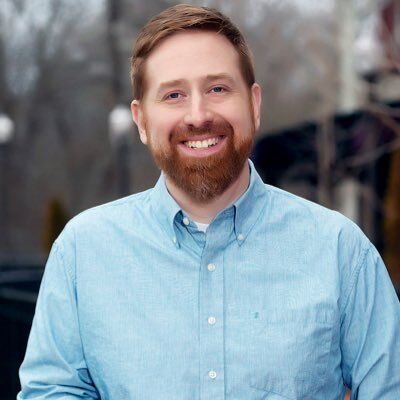 Author
VP, Chief Marketing Officer of Corporate Marketing at M/I Homes, Inc., Will oversees online marketing campaigns, lead generation, SEO, PPC, Social Media, and content strategy. Selected to Professional Builder's 40 Under 40 in 2017, Advisory Board Member of the Zillow Group (ZG) New Construction Advisory Board, and 5 time speaker at NAHB International Builder Show. Fluent in Emoji. Fan of ☕️🌮🐱🍣🌱
Recommended Stories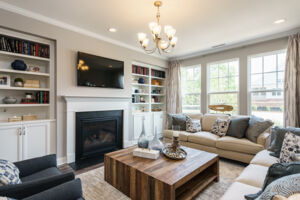 5 Benefits of Main-Level Living
Author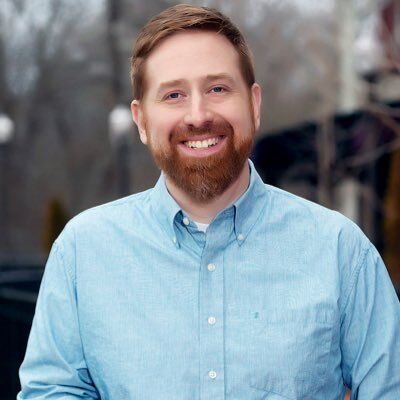 Author
VP, Chief Marketing Officer of Corporate Marketing at M/I Homes, Inc., Will oversees online marketing campaigns, lead generation, SEO, PPC, Social Media, and content strategy. Selected to Professional Builder's 40 Under 40 in 2017, Advisory Board Member of the Zillow Group (ZG) New Construction Advisory Board, and 5 time speaker at NAHB International Builder Show. Fluent in Emoji. Fan of ☕️🌮🐱🍣🌱