Posted by Gabby Purpura in Detroit, Home Design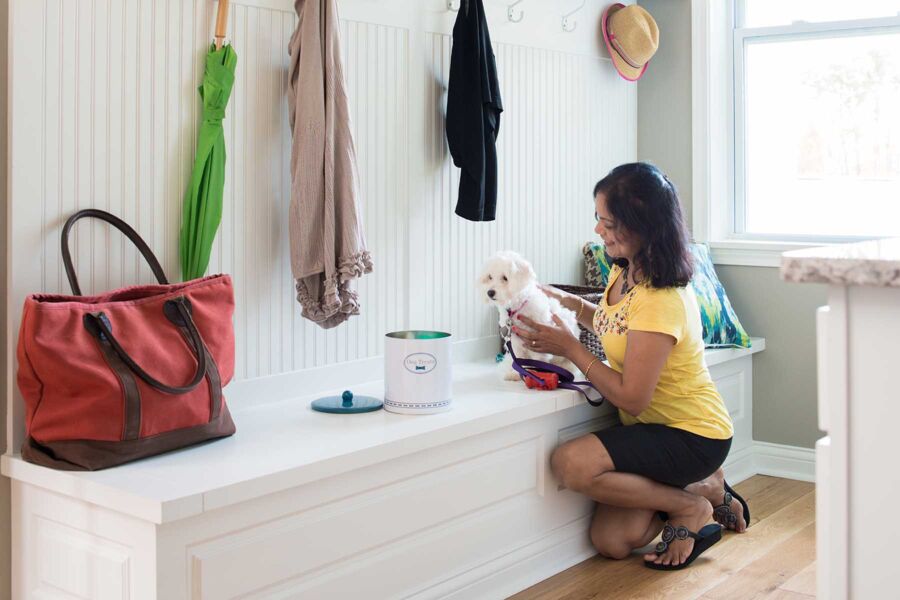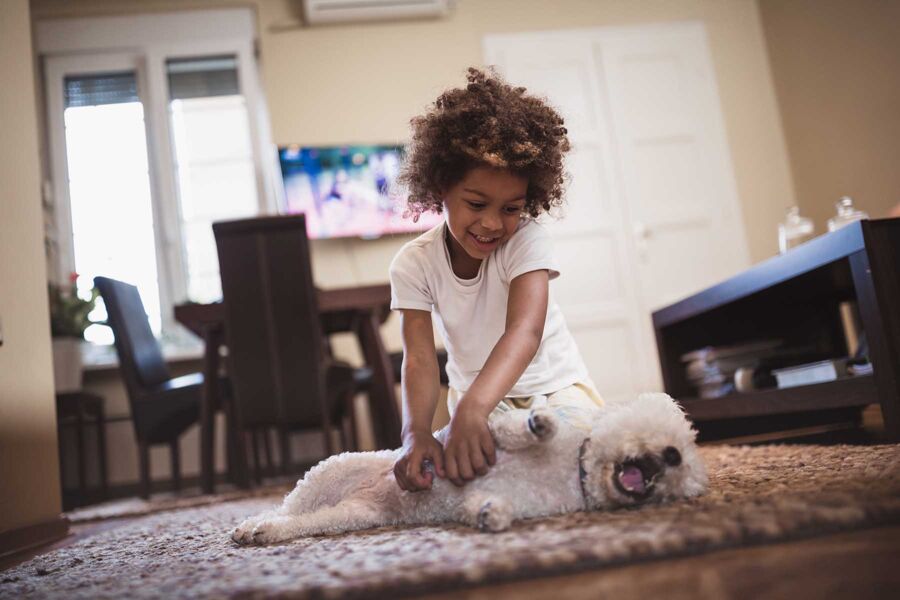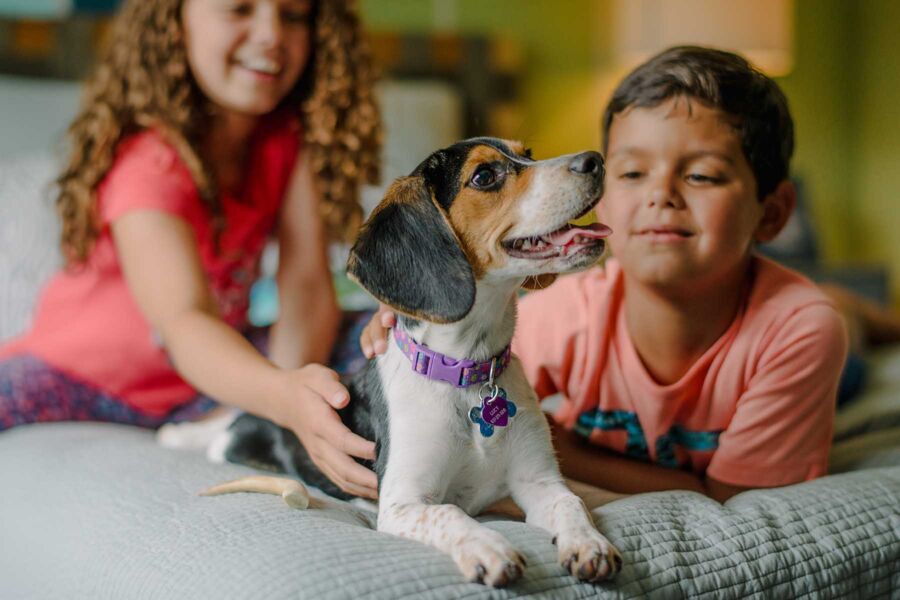 The decision to keep a pet in the house is a big one; you need to work out where it will sleep, where it will eat, where you'll store its food and supplies. If you're have a cat, you have a litter box to worry about, while dogs bring their own set of accidents and unpleasant smells to the table. Carving out a space in your home for a pet is every bit as difficult as outfitting a baby's nursery or giving a child his/her own bedroom! But there is a simple pet solution that a lot of families overlook: the mud room.
What Are Mud Rooms?
By definition, a mud room is a room with an entrance to the outside of the house (typically the backyard) that can be blocked off from the rest of the home, using an interior door, gate, pocket door, or sliding barn door. These fantastic rooms can help save your house from tracked-in mud.
Mud rooms typically include shelves, hooks, and other storage solutions to keep outdoor gear neat and organized.
Some mud rooms have a large sink for quick wash-up, which could be great for bathing small dogs. Some might even have a walk-in shower, and those are convenient for hosing down and drying medium to large dogs.
The Benefits of Mud Rooms
Mud rooms provide a space where dogs can have their paws cleaned and coats toweled dry before being permitted inside the rest of the house. If you have a sink or shower stall in the room, you can even give your dog a bath after coming inside during a particularly wet, muddy day. Nice, right?
As an animal lover, pet and home care go hand-in-hand. Maintaining a space for them to not only feel comfortable, but also to avoid chaos with household items and furniture! Having a pet-friendly home is very key, especially if you own a cat or dog.
The mud room, located just inside the back or side door, remains one of the most overlooked parts of the house. This secondary entryway serves as the greeting point for most homes and is used as a drop zone for shoes, bags, and outerwear, and keeps moisture and mud out of the house.
The Relationship of Pet and Home Care
In today's world, our pets are more like a member of the family. From pet-friendly restaurants and businesses to dog-friendly shopping centers, it only makes sense that we design new spaces for our pets!
Sixty-seven percent of U.S. households, or about 85 million families, own a pet, according to the 2019-2020 National Pet Owners' Survey conducted by the American Pet Products Association (APPA). This is up from 56 percent of U.S. households in 1988, the first year the survey was conducted. In the same study, dogs are the most popular choice as the family pet, with over 63 million households having a dog.
Of course, those relationships bring with them a few adjustments needed to accommodate our very special, furry family members. Whether remodeling or you are a new construction homebuyer, why not include them in your lifestyle plans and design with your pet in mind?
Check out these pet-friendly home ideas to turn your mud room into the perfect pet station for your furry friend!
Mud Room Doggy Spa
The latest interior design trends for pet-friendly homes includes spaces for your four-legged family members. A simple doghouse out back or a quick walk around your community for Fido is not enough. The days of sharing a bathtub for big pets or the kitchen sink for small pets are over!
What better way to show love to both your fur baby and your home than to create a doggy washing and grooming space just for your pet! This gives your dog his/her own place to wash off, complete with a doggy bath or shower, and a pet-friendly flooring with a hard surface underneath so it is easy to clean. A doggy door to the outside and storage space for towels and doggie shampoo are other possibilities.
One important consideration is plumbing. Your pet tub drain needs to drain into your waste line, which means it needs to be slightly higher than the waste drain line. If you have an existing utility slop sink, you can re-pipe the drain to a larger diameter to accommodate a dog wash.
Also keep in mind that a durable, kid- and pet-friendly flooring is necessary for a mud room. Some of your best options for mud room flooring include tile or a waterproof floor such as vinyl flooring, which will stand up to scratches and mud tracks, and still look great. Even if all you have is a small area near the front door rather than an actual mud room, be sure to pick the right flooring for this space.
Check out this video for pet washing station inspiration for your mud room by HGTV's Fixer Upper's own Joanna Gaines!
Feeding Station
Another great design idea for your home pet station: Design a feeding station where your dog can walk right up and nosh on their doggy food. A low, built-in bar area with a counter with holes where doggy bowls can be dropped in is the perfect place for your pet to chow down. You can also have storage built in beside it to keep bags of dog food, treats, play toys, and other items.
Built-In Sleeping Area
One of the many beautiful things about if you have custom cabinets in your mud room is that they're 100% customizable. These handy storage solutions can not only create a built-in sleeping area for your pets, but there's just as much in it for you as your pet: a built-in sleeping area gets the dog bed off of your floor and tucked away inside a custom nook in your cabinetry. To customize even further, you can install a perforated door to create a resting space and built-in kennel. Install this in your mud room and you won't have to leave your dogs crated in the living room!
Use Your Pet as Décor Inspiration!
What better way to decorate a pet friendly home and mud room than with your furry friend's adorable face? Display your cat or dog's likeness with a photo, painting, tapestry, or tape outline. This pet room wall decor idea will add a dash of personal style, as well as make a truly one-of-a-kind space! Pet selfie décor as inspiration has a nice ring to it!
Pet-Friendly Paint
When you have pets (and kids), you must choose the right paint for your walls. Neutral colors are a good choice because they hide stains a bit better than brighter colors. A satin or high-gloss finish is ideal because flat paints are harder to clean smudges from. Textured walls, on the other hand, can attract fur. A non-toxic, low-VOC or no-VOC paint is always a healthy idea for humans and pets alike.
Shelves or Wall Hooks
For mud rooms, organization is key. Having shelves or hooks on the wall is a great way to keep all your pet's gear together so it doesn't wind up all over the house.
A Place Your Furry Friend Can Call Home
Mud rooms are great for families, and they are especially important when you have pets. They give you a nice transition from the outside to the inside of your home. However, a mud room isn't just a drop zone for shoes and jackets! It's also the perfect place to keep a pet station and discretely store toys, leashes, food, litter boxes, etc.
Plus, making the mud room your pets' space will not only cut down messes throughout the house if you have a dog, but also for any version of your four-legged best friends to have a comfy space that they can call home!

Author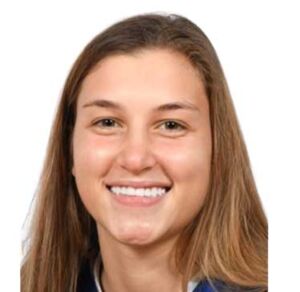 Author
Internet Sales Manager for M/I Homes – Detroit, plays an integral role in supporting customers through their home buying journey. Her passion for home design and her experience as a sales associate helps her create personal relationships with every customer to help them build and buy their forever home with M/I Homes.
Recommended Stories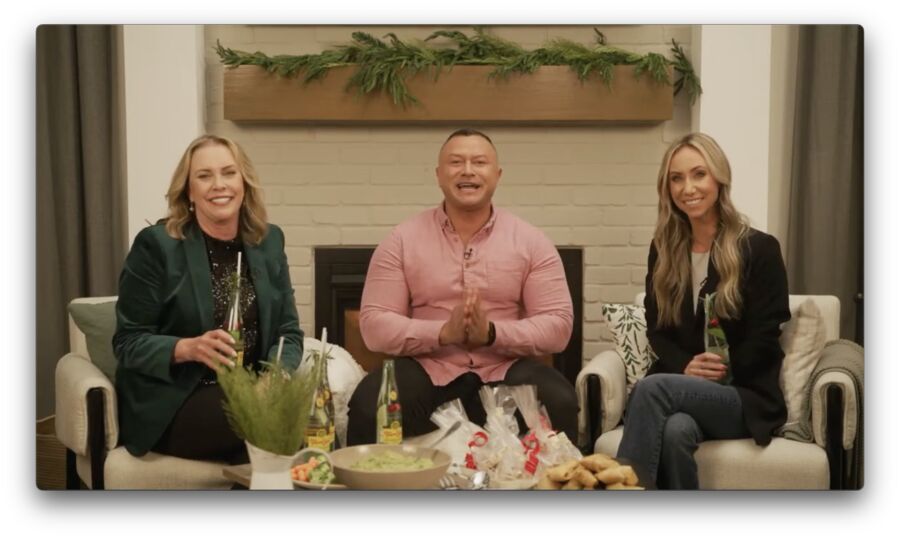 Home for the Holidays: A Texas-Inspired Meal
Author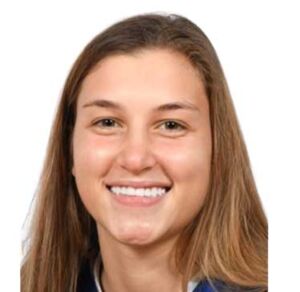 Author
Internet Sales Manager for M/I Homes – Detroit, plays an integral role in supporting customers through their home buying journey. Her passion for home design and her experience as a sales associate helps her create personal relationships with every customer to help them build and buy their forever home with M/I Homes.